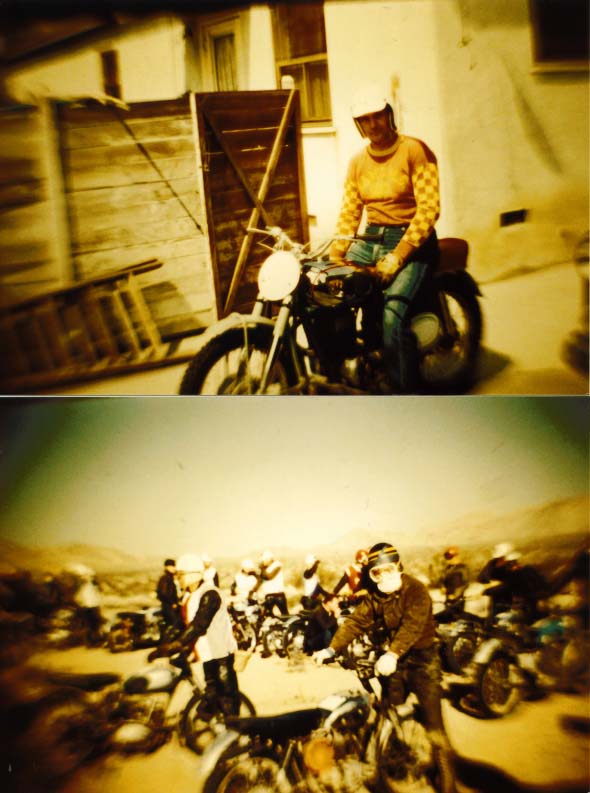 top pic: Merle Lancaster on what looks like a brand new 250 Maico. What year? Early 60's
Bottom pic: Jack Binning at the start of a Hare & Hound 1958. He is riding a 1955 Dot 200cc.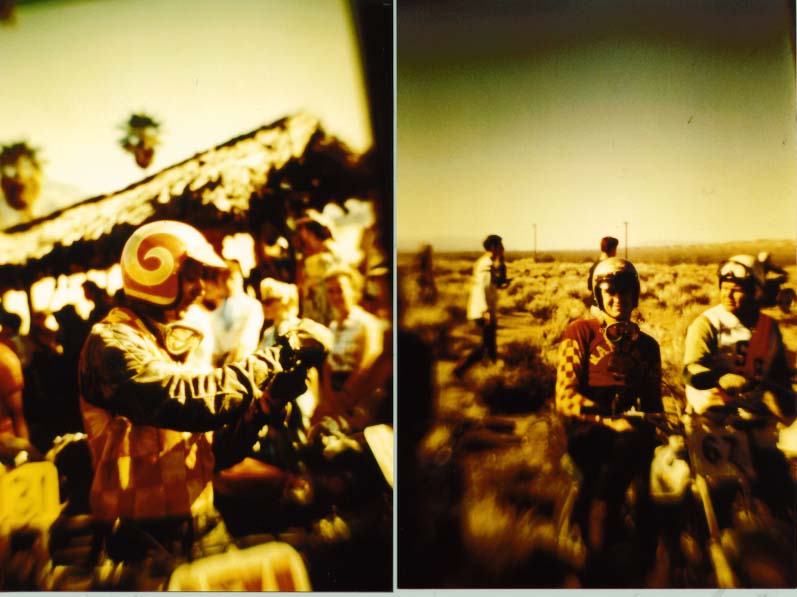 Pic on left: Jack Fullwood, 1957 Catalina Grand Prix.
Pic on Right: Dave Ekins at the start of a race, January 1967.

Jack Binning 1966 Euro scrambles Phelan on a Bultaco .

Jack Lapraik at the finish line of the 1957 Catalina Grand Prix.
Thanks to Doug Fergus for allowing me to nab these pictures from his vintage site.
The following photos courtesy of Gil Ashdown.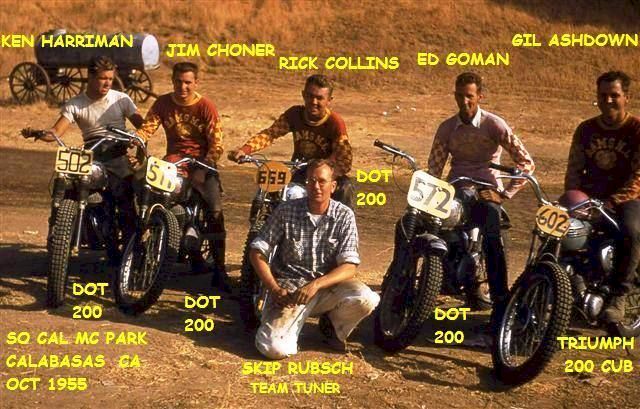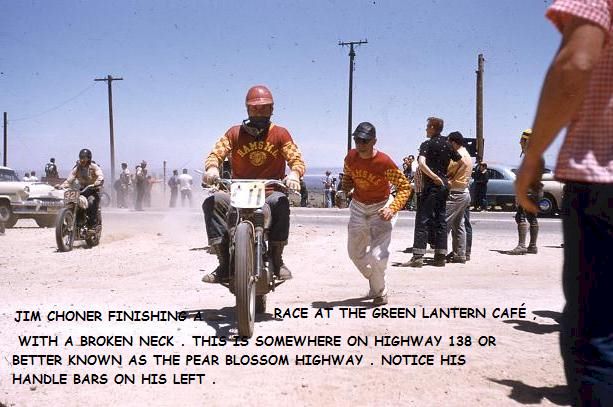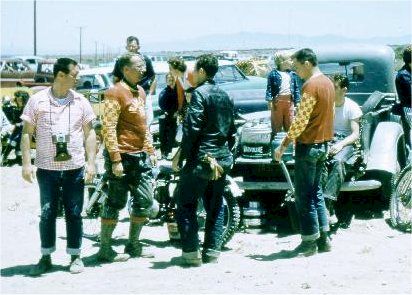 Don Kesler found the following photo hanging in a bar many moons ago but no further info. If someone has any further info such as names and date please let the webmaster know.