Here is a page of pictures that we took on a winter trip to Nevada's Jarbidge Mountains, in January 2000.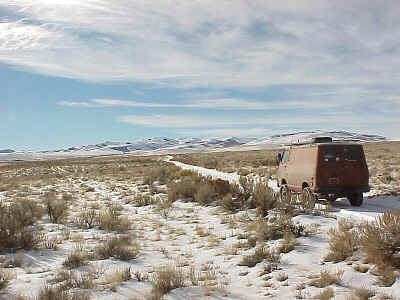 ---
Click on the thumbnails below to view the full size picture.
---
The first group of pictures were taken in and from a place just south of Winnemucca Nevada called Water Canyon.
---
Camped in a gravel pit just south of Golconda Nevada. The weather got so bad that even the Eagles were grounded.
---
East Jarbidge River
---



On a road west of the town of Jarbidge Nevada Camped in the Aspens The Jarbidge Mountains as seen from the Northwest.

Salmon Creek Reservoir off Highway 93.
---