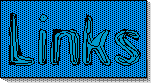 I've added a new section to this page: Job Pages. I have renewed faith in these online job search sites, and have found quite a few good ones. If you need a job, try checking one f them out.
Personal Pages

Digital Soul: This is my girlfriend's page, which is really artistic. She has art, pictures, essays, poetry, plus some other cool stuff. Truly a unique page. RATING= 9

Reality Collision: This is my sister's page, which she has majorly updated with a peachy keen layout. It has art, millions of stories and poems that are pretty interesting. RATING= 8

Indie Punk Gurl: Kori is a friend of mine, and this is her personal page. She is working on both this and a page for her band, so neither of them are fully finished. RATING= 8

Matt's Page of Stuff To Do: Matt is a very good Web Designer, but hasn't spent much time on his page lately. He's been more preoccupied with his band page: Potential Jaywalker. RATING= 7

Genius's Unlimited Webpage!: This is a friend of mine's page, who always says he's going to actually do something with his page and constantly argues how much better his page is than mine. Well, as we wait for that day to arrive, here's what he has. RATING= 6

Talon's Cavern: A page by a friend of mine that's dedicated to werewolves and all the recent werewolf movies. It would be much cooler if it didn't take 25 years to load. Almost needless to say, a lot of stuff. RATING= 6

Mari's Merrys: Another friend's page. He has quite a lot of fanfiction stories and art, and is more webrings than you would think is humanly possible. RATING= 7

The Grove: Chelsea just started doing HTML, and finally made her own page. She gets a salute from me, because she also does poetry. She writes stories, too, which makes her even cooler. RATING= 7
Non-Personal Pages

Yerf: An enormous gathering of furry (Half-Human, Half-Animal) artists, some of which are quite spectacular. I guarantee that you'll find some art you like. RATING= 9

Scary Squirrel.org: A funny site based all around squirrels. There is endless stuff to do. You could go there and literally spend hours looking at all the stuff. RATING= 9

The Vault: The Vault is a collection of Sonic the Hedgehog FanFiction, where I put my stuff when I was still writing it. The link moved, but I finally found it again. RATING= 8
Company Pages

Blizzard Entertainment: The homepage of the creators of computer games such as Warcraft, Starcraft, and Diablo. Nice layout. RATING= 9

Bungie Inc.: The homepage of the creators of the cool games Marathon and Myth. They are currently working on Halo, but have unfortunately been bought out by Microsoft, which heralds bad things to come. RATING= 9

Wizards of the Coast: The homepage of the creators of dozens of card games, like Magic: the Gathering, Pokemon and Star Wars. Quite a big page. RATING= 9

Rock Wisdom: A quotes page that contains hundreds of quotes for almost any subject, all from famous and not so famous songs. Something worth seeing. RATING= 8
MUCK Pages

TimeScape MUCK: My first MUCKing experience, and my best. This is a marvelous MUCK where you'll never be bothered for acting out of character as there are dozens of RPS and hundreds of different worlds, all integrated into Past, Present and Future Time Realms. RATING= 8

Tapestries MUCK: For reasons that became quickly apparent once I got a character, Tapestries has a large reputation. Despite that, it's a really neat MUCK with tons of people. RATING= 8
If you want your link up here, just write me...