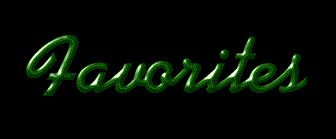 ---
---
Quotes | Links | Reviews | Recomendations | Home
---
¡Quotes!
---
It's not stealin'! it's liberatin'!
There are no boring subjects, just boring teachers.
The early bird may get the worm, but the second mouse gets the cheese.

Links
http://www.sonic.net/~atkins - My friend is just starting her page. Take a look, gots some kewl stuff!
Yahoo! - Get a personalized internet startup screen; sports, news, weather, everything!
http://home.pon.net/daniel - WhiteNite's Domain, check out the "Is Barney Satin?" section!
http://home.pon.net/waters - Smadam's Asylum, I will not vouch for Smadam's sanity!
http://www.cgi-resources.com - Absolute Awsome place for scripts!
http://dreamcatchersweb.com - Superb scripts with easy instuctions! Five stars!
Think you have a great site or link? Then let's trade links! Contact me at chcknbob@hotmail.com .
---
Reviews
by Chris Boyce
Setting Up An Internet Site For Dummies
by Jason Coombs, Ted Coombs, David Crowder, and Rhonda Crowder, published by IDG Books
Setting Up An Internet Site For Dummies shed new light on this progressing world of 1's and 0's. I was just looking for a book about page design, and I got all that and much more. After reading this book, I understand how the servers really work, and what my options are as far as domains and services. This book shows you behind the scenes on CGI scripts, HTML, and servers. This book has excellent ideas on spucing up pages, and a wealth of helpful links. This book opens to the door to many paths on the internet, from simple web page design, to setting up your own ISP. I highly recomend this book to anyone who wants to know how things work. Buy "Setting Up An Internet Site For Dummies" at Amazon.com!