<!: comments would go here --> Friday, October 24th, 2008 ... 3:00 p.m. - 6:00 p.m. ... KZSU, 90.1 FM
(Spent the week in NYC for work, didn't have time to prepare much or to update last week's playlist. All that is in progress this weekend. Going off to see Cecil Taylor at Grace Cathedral tonight -- woo hoo!)
* Carla Kihlstedt, Gino Robair, Matthew Sperry -- Sonarchy 1998 (Majmua, 2008)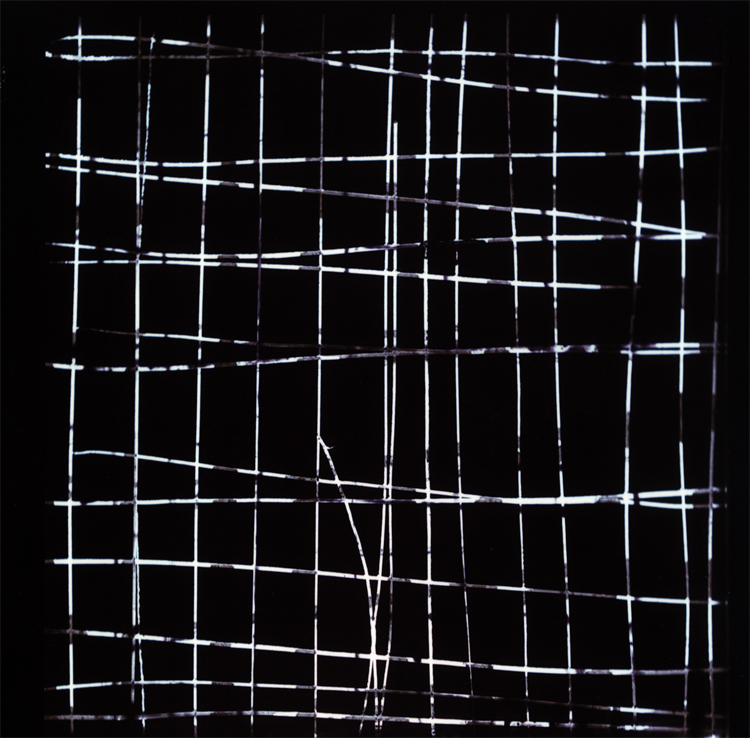 Maybe I'm kidding myself, but there does seem to be a West Coast improv "sound." An uninitiated listener, at once glance, will say Evan Parker, Derek Bailey, Fred Frith, and Gino Robair are all the same -- doing abstract, inaccessible, sound-based music that "doesn't make sense." Of course, they're all different, and with the amount of improv I got to see live in the 1996-2000 timeframe, I think I started to hear particular differences and commonalities around the Bay Area scene. Maybe, maybe not.
The sound I'm thinking of is one step even further removed from "jazz" than the Evan Parker/Derek Bailey camp is. Not that those guys necessarily like to be called "jazz," but Evan Parker's long, twining soprano sax solos, for instance, do share some characteristics with '60s free-jazz. Bailey uses more of an abstract-sound model that I suppose puts him further from jazz than Parker.
The west coast players I saw most -- including Carla Kihlstedt and especially Gino Robair, seemed determined to take the model even further. Strings, like Kihlstedt's violin and Matthew Sperry's bass, got pounded or scraped, creating industrial bursts of metallic fury, or cold, high-pitched whistles. Robair's drums became like alien noisemakers, deftly played.
Now, that kind of playing has been around for decades, but like I said, there seems to be a character and spirit unique to the Bay Area. It's certainly not like the "lower case" improv of Bhob Rainey and other east-coasters. And I think it's more sound-oriented, and even less note-oriented, than European improv. Some of it evolved from a desperation to find something new -- and yeah, there were shows where it just wasn't working. But these musicians were good enough, and played together often enough, to craft a sound.
So, here's an example of that sound, circa 1998. I wish I'd heard it sight-unseen, to see if it conjured up any sentimental feelings on sound alone. As it is, I did know exactly what the CD was when I started it up. So, yes, it could be all in my imagination, but I swear I'm hearing some familiar and nostalgic tones when I listen to this CD's long stretches of acoustically alien sounds.

Format:
ARTIST -- "TRACK TITLE" -- ALBUM TITLE (LABEL, YEAR)
Horizontal lines denote microphone breaks.
---
* Adrian Iaies Trio with Michael Zisman -- "Astor Changes" -- Vals de las 81st & Columbus (Sunnyside, 2008)
Straight jazz with Argentinean flair and bandoneon (accordion) player Zisman just going nuts on the solos. This track was fun and fleet of foot; I'll probably come back to it at least once more. The Michael Zisman here, by the way, isn't the same guy as the Bay Area mandolin and bass player.
---
* Frank Lowe -- "In Trane's Name" [excerpt] -- Black Beings (ESP-Disk, 2008; orig. released 1973)
There's free jazz, and then there's using your saxophone for War of the Worlds-style earth-scorching. Lowe just goes nuts on the long tracks here, overblowing his sax like he's trying to turn it inside out. Joseph Jarmon adds a more conventional free jazz sound, which was still "out there" for 1973 but adds some grounding here. Then you've got The Wizard on amplified violin (Raymond Lee Chang), creating a loud and buzzing sound that resembles a guitar, a Nels Cline kind of guitar. A very young William Parker holds down the bass, and Rashid Sinan round it out on drums.

You can tell by this track's title that Lowe was influenced by Coltrane's later period, Ascension in particular. That same kind of sprawling, emotional approach fills this album. The 1973 version had to be edited down to fit a vinyl LP, so this reissue gives the world the full tracks for the first time, including The Wizard's Nels-like soloing on "In Trane's Name."

I should also mention the shorter track "Brother Joseph," written by Lowe and performed by Jarmon. It's airy and spirited, but with a tender side; a solo sax break that provides a breather between the two longer tracks.

Check out Bagatellen's review here.
* Kris Davis -- "Black Tunnel" -- Rye Eclipse (Fresh Sound New Talent, 2008)
---
* Equal Time -- "Regeneration X: Phase 2" -- Regeneration X (Avant Coast, 2007)
Groove-based free jazz from the east coast, an acoustic band that keeps rhythm in the mix but doesn't back away from blazing, energetic solos. Bass seems prominent in the mix; maybe that's just how it was recorded, or maybe that's a facet of the band. Dunno, but I liked it.
15 Degrees Below Zero -- "Westward" -- New Travel (Edgetone, 2007) * George Schuller's Circle Wide -- "Survivors' Suite (Part 2)" -- Like Before, Somewhat After (Playscape,2008)
---
* Carla Kihlstedt, Gino Robair, Matthew Sperry -- "" -- Sonarchy 1998 (Majmua, 2008)

Sutekh Loves Miguel Galperin -- "Phobic Duo #1" -- V/A: 45 Seconds Of: (Simballrec, 2002)
A smart-alecky compilation of 45-second electronica tracks. Some are more dance-oriented; this one gets noisy but still has that cool club feel. Ninety-nine tracks of this stuff. Neat idea -- once!
* Fire Room -- "Dashboard Fire" -- Broken Music (Atavistic, 2008) Liz Allbee -- "Fanfare the Goad Offal Ages" -- Quarry Tones (Resipiscent, 2005)
I know Allbee as a trumpeter, mostly. She's played solo and in a number of ensembles, and photographs on her Web site place her in costume, like a Caroliner Rainbow rehearsal. Her trumpet is also getting added to the artsy punk attack of Mute Socialite (as noted here). Cool stuff.

This album, though, is mostly solo electronics, alien soundscapes. There's some vocal in there, and bits of what I'm convincing myself are trumpet sounds. Nice stuff, in a different vein.
---
* Junk Box -- "Soldier's Depression" -- Cloudy Then Sunny (Libra, 2008)
*! Sam Shalabi -- "Pitchfork" -- Eid (Alien 8, 2008)
* Cuong Vu -- "Accelerated Thoughts" -- Vu-tet (ArtistShare, 2008)
---
* Bernhard Gander -- "Bunny Games" [parts 7,8,9] -- Bunny Games (Kairos, 2007)
It's great when modern classical music gets edgy, agitated, and loud, as demonstrated by groups like Ensemble Moderne, Ethel, and Eight Blackbird. (Apparently the secret is to start with "E.") Gander finally proves to me that you can overdo it.

Most of the snippets that are the movements of "Bunny Games," the title suite, is a kinetic popcorn explosion, with the orchestra flinging you against the walls at skull-cracking velocity. That's all fine and good -- in fact, it's great -- but "Bunny Games" is actually at its best in quieter rounds, like the string gilssandos of part 5.

Here's the problem: It's hard to shake the feeling that this could all have been improvised. What exactly has Gander contributed by cementing down the notes instead of simply improv/conducting his way to this end? The London Improvisers Orchestra has shown it's possible, especially if you set up game-like rules for a piece. Butch Morris, too. It's a lot like my first taste of full 12-tone Webern: Nice stuff, but awfully similar to an improvisation -- and if a handful of notes got moved to a different place, would the piece really be any different?

Now, you could take those thoughts to an extreme and ask why even tonal music needs composing; any symphony violinist could rattle off an improvisation that's awfully Bach- or Mozart-sounding. But our ears seem to like the logic and flow behind these composed pieces, because their tonal nature provides a syntax that's easy to follow. Different players' interpretations of the works become like different tellers reciting the same story, and that's why we still revel in hearing Beethoven (or in seeing Shakespeare, for that matter). Maybe hearing two different interpretations of a piece like "Bunny Games" would reveal some secrets, but I'm suspicious.

The other pieces on here are along the same lines. It's thrilling to see the snippet of sheet music printed in the CD booklet from the crazed, atonal piano piece "Peter Parker" -- a splattering of dots and slashes that even looks intense.

My personal fave is "Ö" -- that's "O" with an umlaut, in case HTML fails me -- which is a chaotic chamber quintet that's bouncing and raucous, but not as extreme as some of the other passages on here.
* The Giants of Gender -- "Monogram" -- The Giants of Gender (Edgetone, 2008) Colin Stetson -- "Letter to HST" -- New History Warfare: Volume 1 (Aagoo, 2008)
---
Cecil Taylor -- "Leaf Taken Horn" -- In Fluorescence (A&M, 1990)
---
-- 5:00 p.m. --
Cecil Taylor -- "Third Pleasure" -- Always a Pleasure (FMP, 1996)
---
Larry Ochs Sax and Drumming Core -- "Finn Crosses Mars" -- The Neon Truth (Black Saint, 2002)

* Bloom Project -- "Sam" -- Prismatic Season (Edgetone, 2008)

* Francois Carrier, Michel Lambert, Jean-Jacques Avenal -- "Core" [excerpt] -- Within (Leo Records, 2008)
---
* = Item in KZSU rotation
! = Pop anomaly
? = Item not in KZSU library
-- Go back to Memory Select playlists.
-- Bay Area free/improv music calendar: http://www.bayimproviser.com.