Welcome to Wooded Hill Press!
Wooded Hill Press is a small, family publishing company, founded in 1985 by Patricia Spicer and run today by Pat and her daughter, Arwen.
Below are our titles currently in print:
---
Exile
by Patricia Spicer
$9.25, 100 pages, trade paperback
Excerpt:
Lost in the Desert
When St. Exupery was lost in the desert,
He wasn't rescued by angels, but by Arabs-
More than once, who faded as he staggered
Towards them, reaching out with gratitude and joy.
Illusion could have summoned any rescuer,
But reason told his inner mind that this
Was where Arabs ought to be.
Hope fashioned them from copper sand and thirst.
---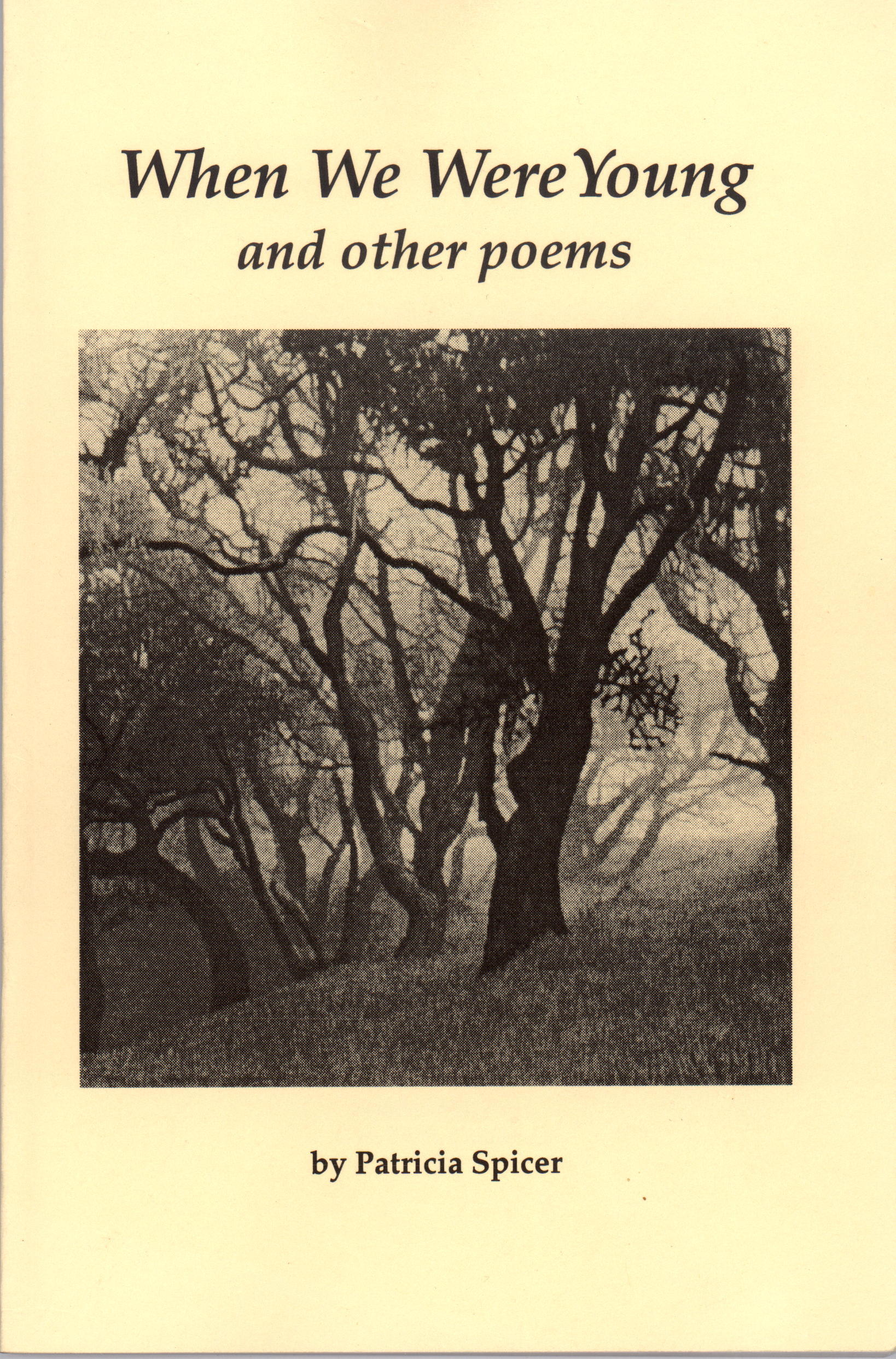 When We Were Young
by Patricia Spicer
$8.50, 102 pages, trade paperback
Excerpt:
To a Sleeping Child
Watching you as you perfect lie,
I see you with a troubled eye;
As you climb the years, though mountain high,
You'll have no better fate than I,
For you will laugh, but often cry,
And you will love and you will die.
---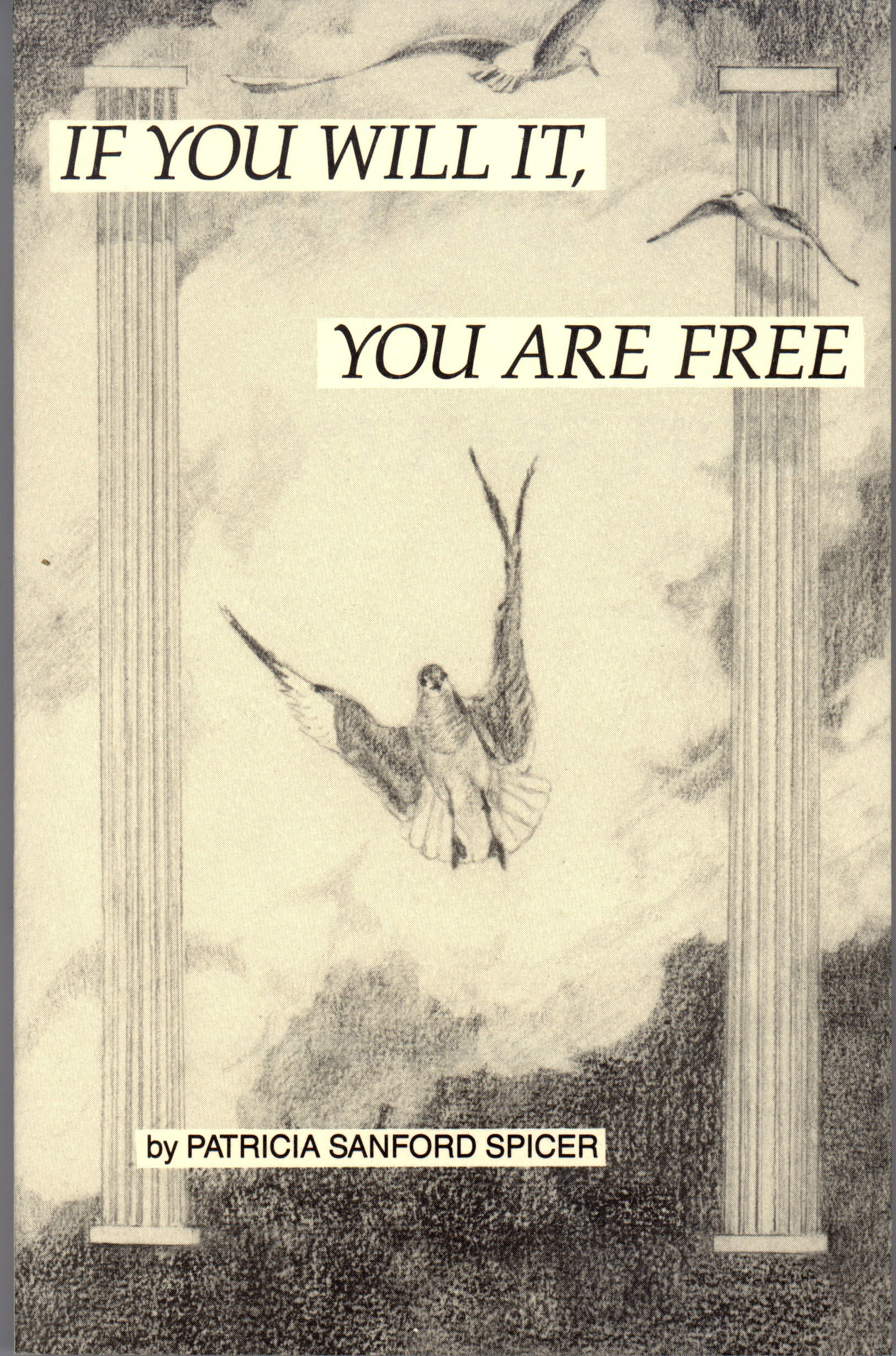 If You Will It, You Are Free
by Patricia Spicer
$8.50, 165 pages, trade paperback
Description:
If You Will It, You Are Free is a readable guide to stoic philosophy that provides a bridge between its classical foundations and our own era. Although this book is written from a feminine point of view and addresses common feminine concerns, it is by no means unsuited to the uses of men, for whom the philosophy was originally intended as a moral guide in the urban turmoil of Athens and Rome. This work is designed to help all readers redirect their outlook so that, in spite of every outward difficulty, they can be both happy - and free.
---
Ordering
Taking online orders is beyond our meager capabilities. However, you will find a printable order form here.
Or you can skip the form and just send the names of the works you wish to purchase and a check made out to Patricia Spicer to:

Wooded Hill Press
P. O. Box 678
Glen Ellen, CA 95442

Questions? Contact us
About Us
Patricia Spicer is a native of northern California. She is twice winner of the Ina Coolbrith Memorial Poetry Prize and once of the annual Bay Area Poets Coalition prize for mid-length poetry. Her work has won other awards and appeared in various anthologies. A former teacher of English and English as a second language, she has lived with her family for several years in the Sonoma County town of Glen Ellen.
Arwen Spicer holds a Ph.D. in English literature from the University of Oregon. Her emphasis is literature and environment. She holds a B.S. in biology from Humboldt State University, California. She has published scholarly articles and creative works. Her curriculum vitae can be found here.
This site is maintained by Arwen Spicer
Most recent update 8/24/05