ELIMINATOR
25TH SCALE HONDA 750 BONNEVLLE STREALINER
BUILT BY IRA DAHM (2/08)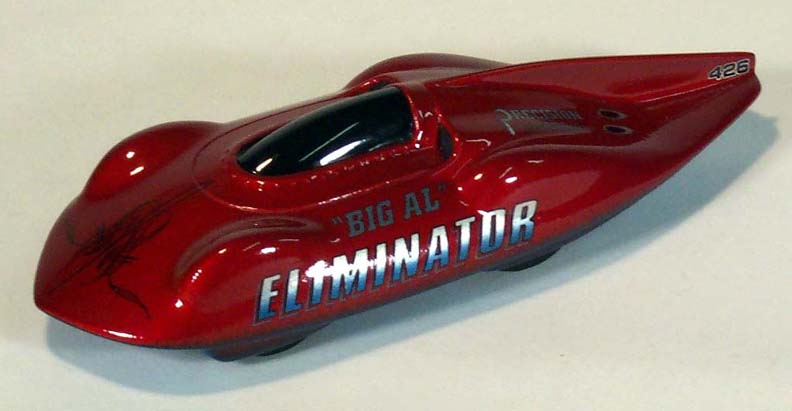 2ND PLACE WINNER IN THE AUTOMOTIVE COMPETITION CLASS AT THE HOBBYTOWN PETALUMA CONTEST (4/08)
MORE COLOR PHOTOS BELOW!
The "ELIMINATOR" started as a resin casting of a Classic AMT Bonneville Streamlined Go Kart from the early 1960's. This ELIMINATOR represents a Highly Modified HONDA 750 Streamliner. The Original resin casting was from Lindley Ruddick, you can see several finished example of these LSR Karts at his website: http://members.cox.net/lsrkart
The resin casting came in two parts; upper section and lower section. I decided to make the my Kart longer, so I cut a piece of sheet plastic to the Length and Shape that I wanted the ELIMINATOR to be. After cleaning and sanding the Resin Body Parts, I Superglued the piece of sheet plastic between the Upper and Lower Body Parts.
Then I Carved and Sanded the sheet plastic to blend into the shape of the Kart Body. Next, I cut Upper and Lower Fins for the rear of the ELIMINATOR. The Fins were attached with Zap-A-Gap Glue. Then I filled in the rough spots with Evercoat Glazing Putty, and after the putty dried, I Sanded everything smooth
The ELIMINATOR was first primed with DUPLI-COLOR Primer and then painted with Testors Silver. Next the ELIMINATOR was sprayed with Testors Candy Blue on the Bottom then with Testors Candy Red on the Top and last it was finished with a few coats of DUPLI-COLOR Clear.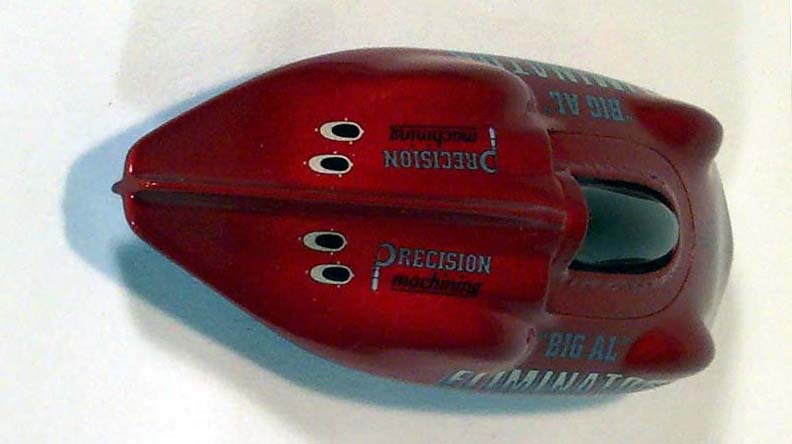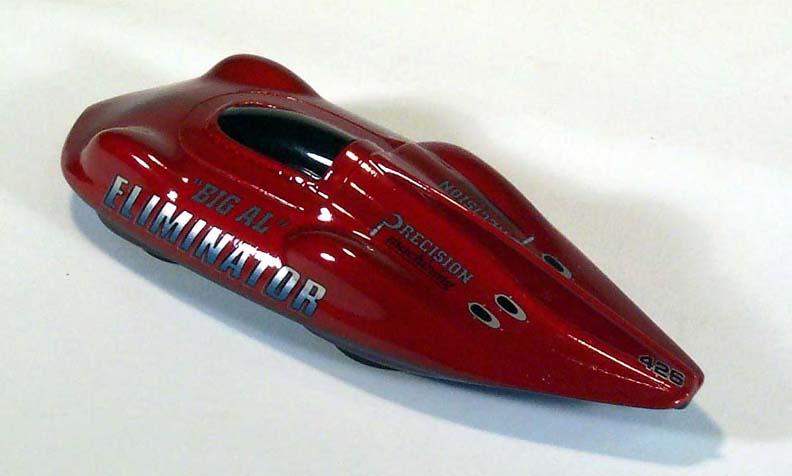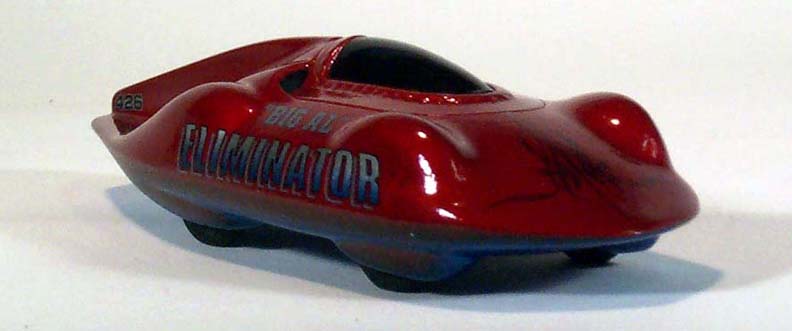 DAHM'S COPYRIGHT 2008