IMAGES OF THE WEST COAST FOREST
These photos were made on publicly owned lands located in the western part of the United States.
(Photos © Kerry Richardson)
---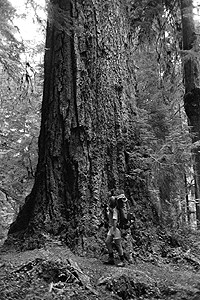 1967 in the rain forest in Olympic National Park in Washington, near the Queets River. There was a sign next to this tree identifying it as the World's largest Douglas Fir.
---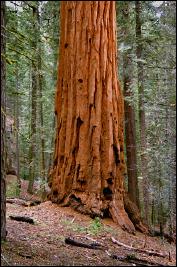 Springtime in Sequoia National Park, there were patches of snow nearby. In the valley below the rivers were running high.
---
Near Glass Mountain in Northeast California. Here there is obsidian and pumice. Was it snow that bent this tree?
---
Alder trees and ferns in California's Sinkyone Wilderness State Park. A short walk from this spot brings you to the Pacific Ocean.
---