Juana Briones, Pioneer Settler of Yerba Buena
California State Historic Landmark 1024
---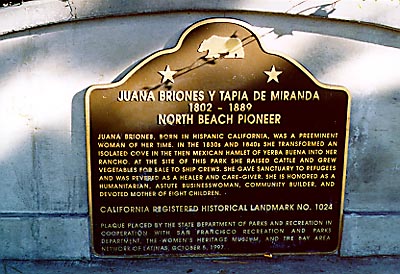 05/30/98
#1024 Juana Briones Y Tapia De Miranda
1802-1889
North Beach Pioneer
Juana Briones, born in Hispanic California, was a preeminent woman of her time. In the 1830s and 1840s she transformed an isolated cove in the then Mexican hamlet of Yerba Buena into her rancho. At the site of this park she raised cattle and grew vegetables for sale to ship crews. She gave sanctuary to refugees and was revered as a healer and care-giver. She is honored as a humanitarian, astute businesswoman, community builder, and devoted mother of eight children.
---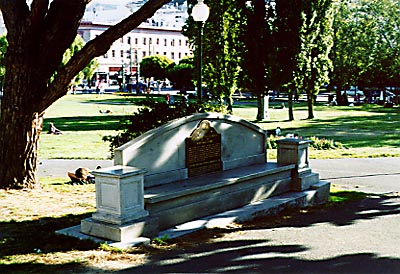 05/30/98

---
E side of Washington Square, Stockton and Filbert Sts, San Francisco.

---
---

Return to other landmarks in San Francisco county.
---


Send comments to:
Donald Laird