Twentieth Century Folk Art Environments (Thematic) - Old Trappers Lodge
California State Historic Landmark 939
---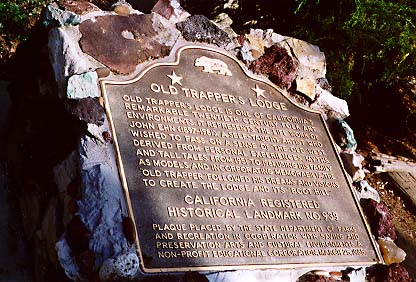 04/01/97
#939 Old Trapper's Lodge
Old Trapper's Lodge is one of California's remarkable twentieth century folk art environments. It represents the life work of John Ehn (1897-1981), a self-taught artist who wished to pass on a sense of the old west, derived from personal experiences, myths, and tall tales. From 1951 to 1981, using his family as models, and incorporating memorabilia , the "Old Trapper" followed his dreams and visions to create the lodge and its "Boot Hill."
---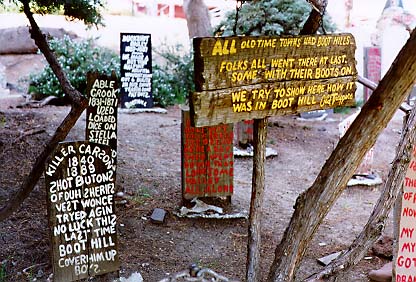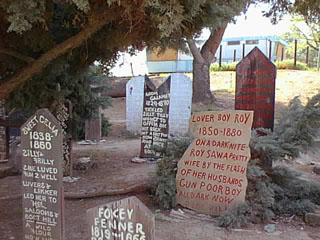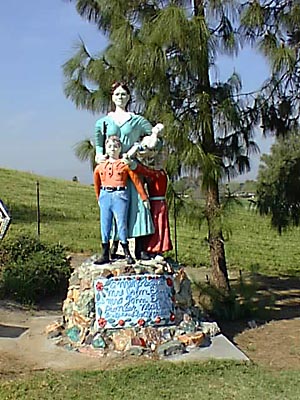 04/01/97

---
LA Pierce College, Cleveland Park, 6201 Winnelka Ave, Woodland Hills.

---
---

Return to other landmarks in Los Angeles county.
---


Please note: I have no connection to any organizations mentioned on this site.

Site contents copyright 1996-2000 by Donald Laird - all rights reserved

Send comments to:
Donald Laird