St. Nicked in the bud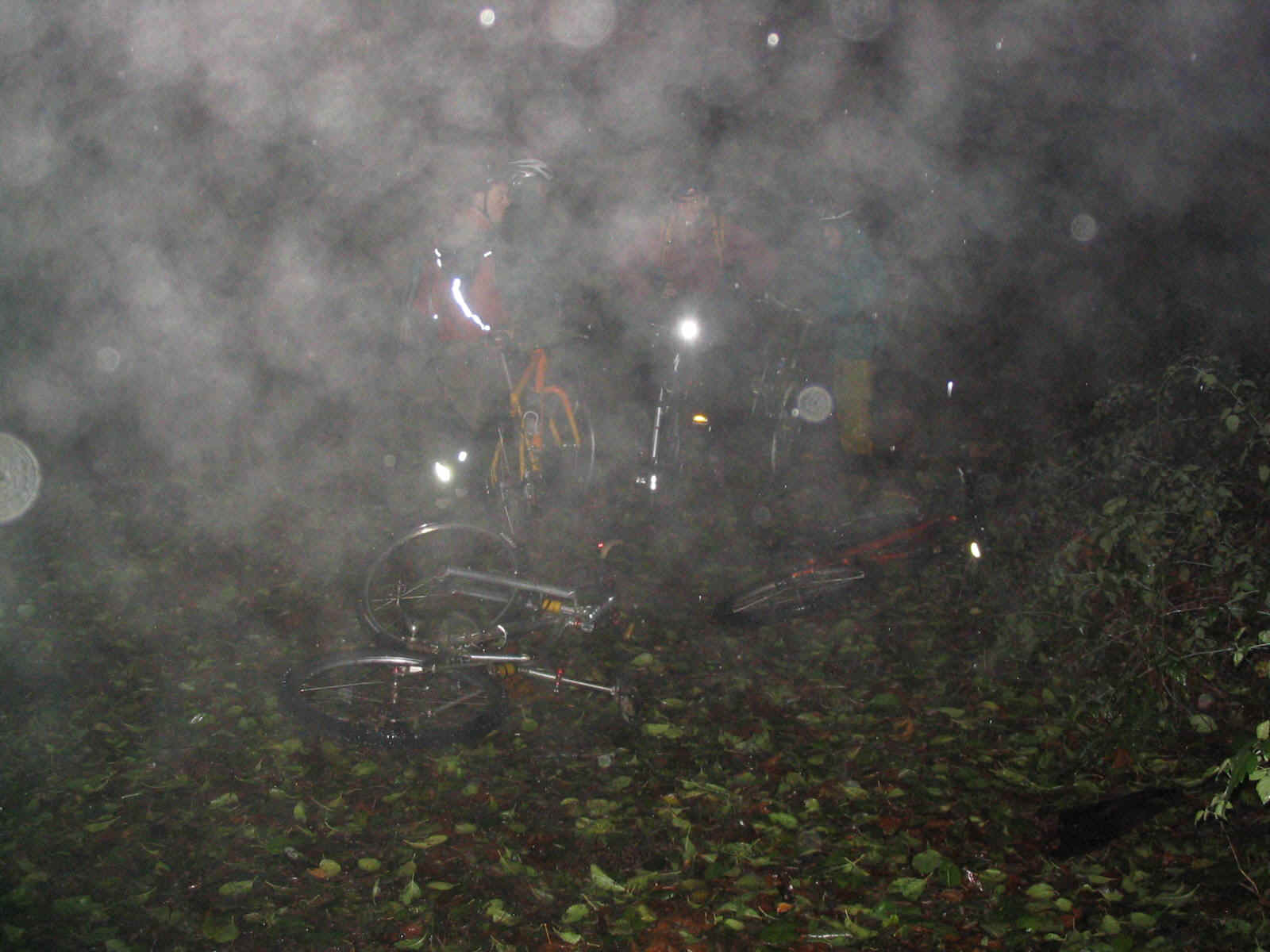 The weather looked like this...
The December moonride for 2004 was an abbreviated affair. The weather suggested a brewpub run. This found fertile ground in the minds of the attending bikin' fools. Mike, Shawn, Lindsey and Michel volunteered to keep the decade long streak of moonrides in tact. Despite lousy weather, the four gathered to make the trek up the Oat hill Mine road in the steady, cold rain. The quartet opted for the Old Wedding Trail loop. This sweet ride through the woods eventually delivered the bikers back to the Oat Hill and a qucik dash to the warm confines of the Calistoga Brew Pub, where the yuletide meeting was made official.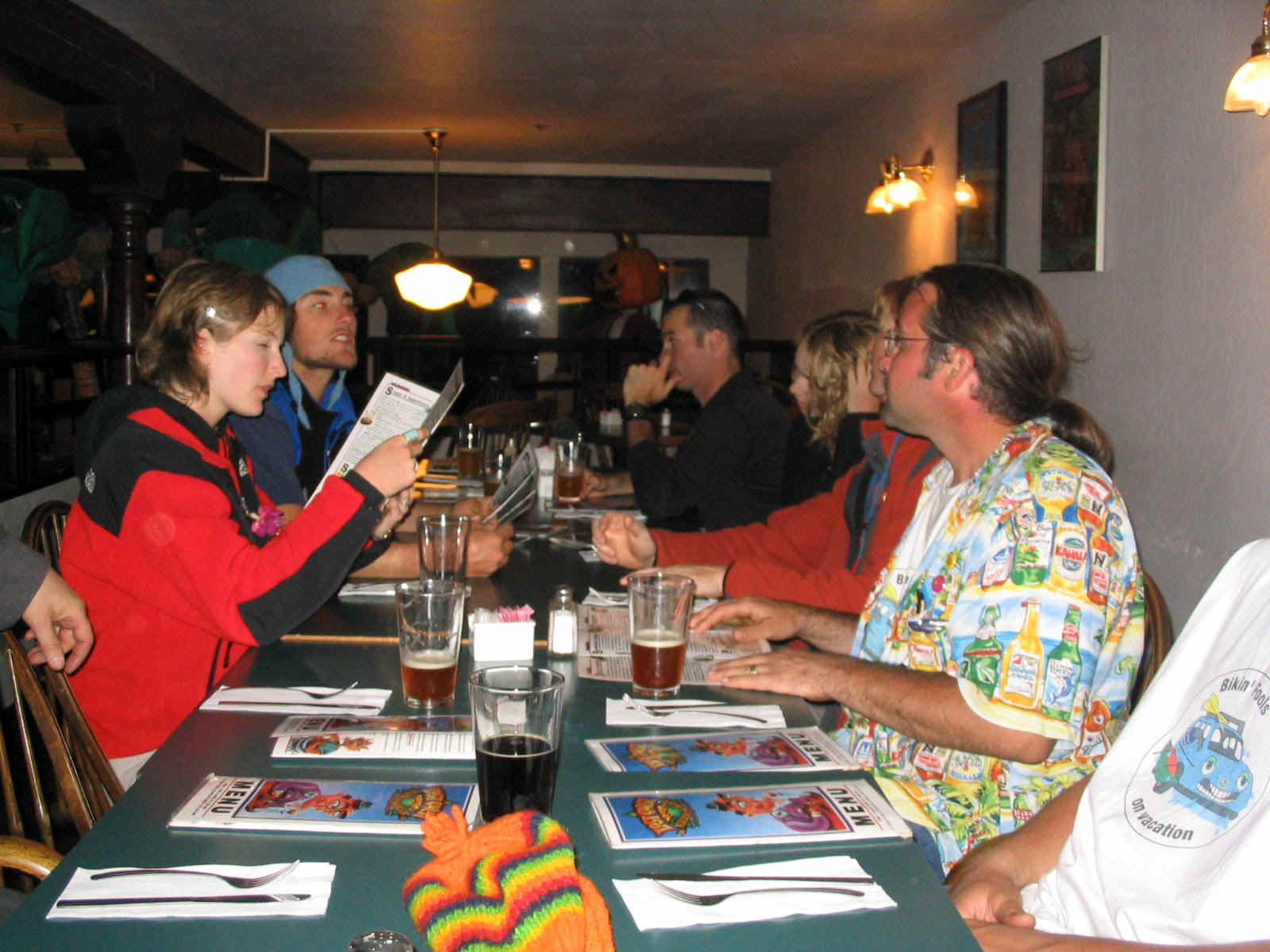 The spirit looked more like this!