Kinetic 05
The Bikin' Fools Go Camping
Work has begun on this year's journey to glory. Much of last years chassis will be used with some major changes. The plan will have four pedaling stations, one slacker position in front.
There will be a fire pit at the front of the tent, complete with a functioning cook stove. This will be the source of our best bribes; SMORS, hot dogs, hot chocolate, coffee, and tea.
Proven platform provides the forum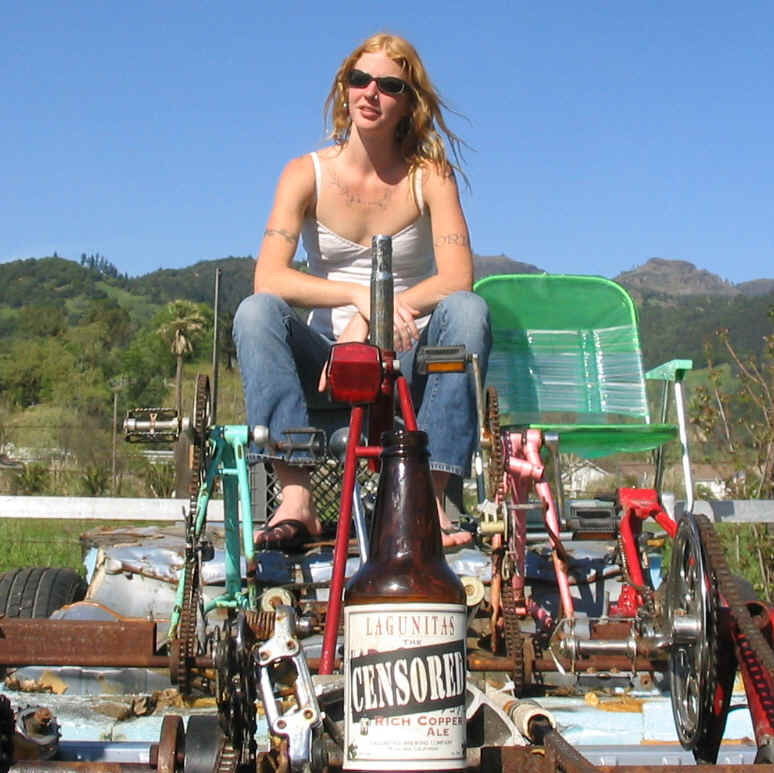 Lucy ponders the chaos
The rolling campground begins to take form. Camo skirting will extend to the ground
Shawn pedals toward glory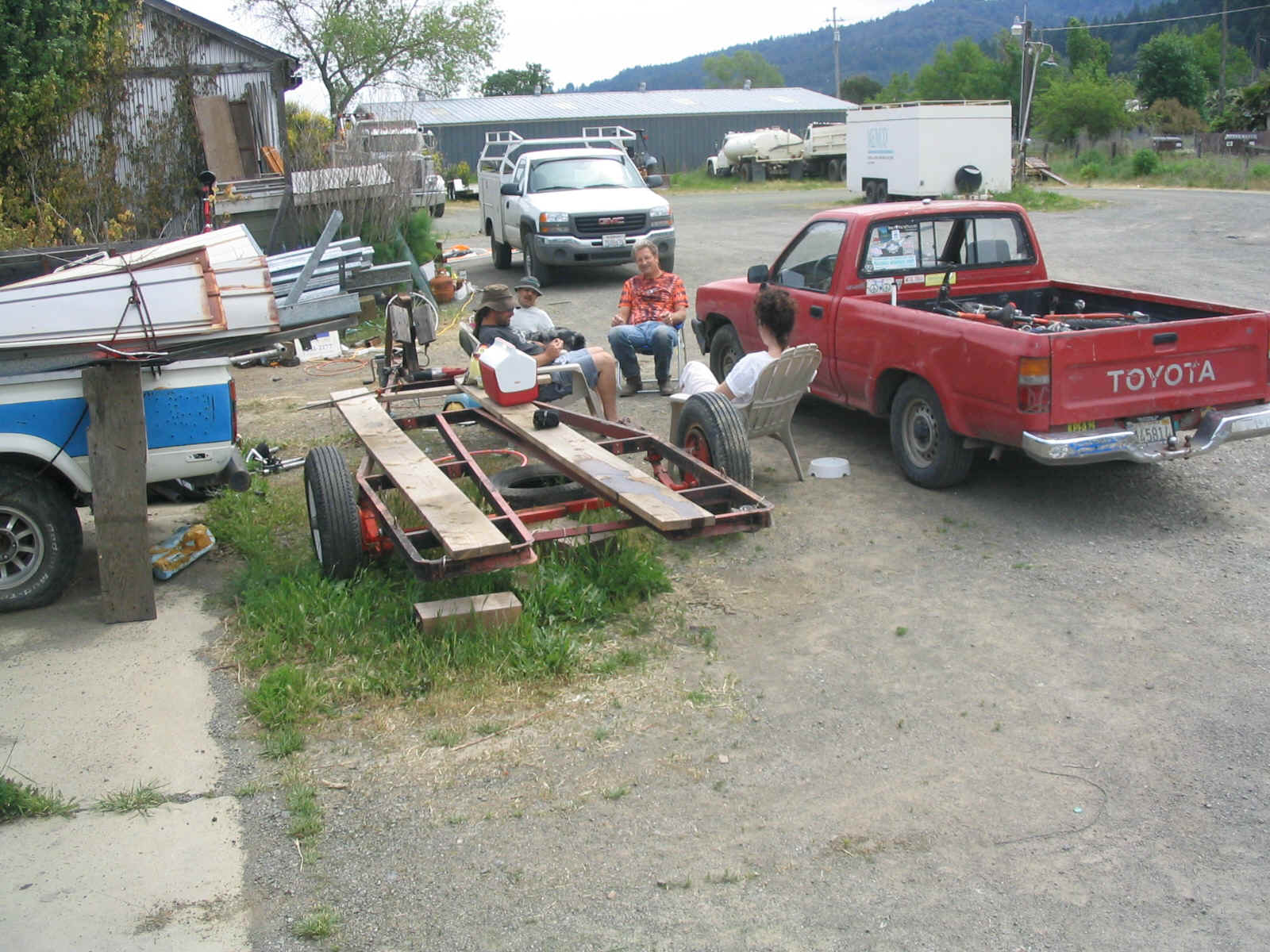 Megan treats the workers to a picnic lunch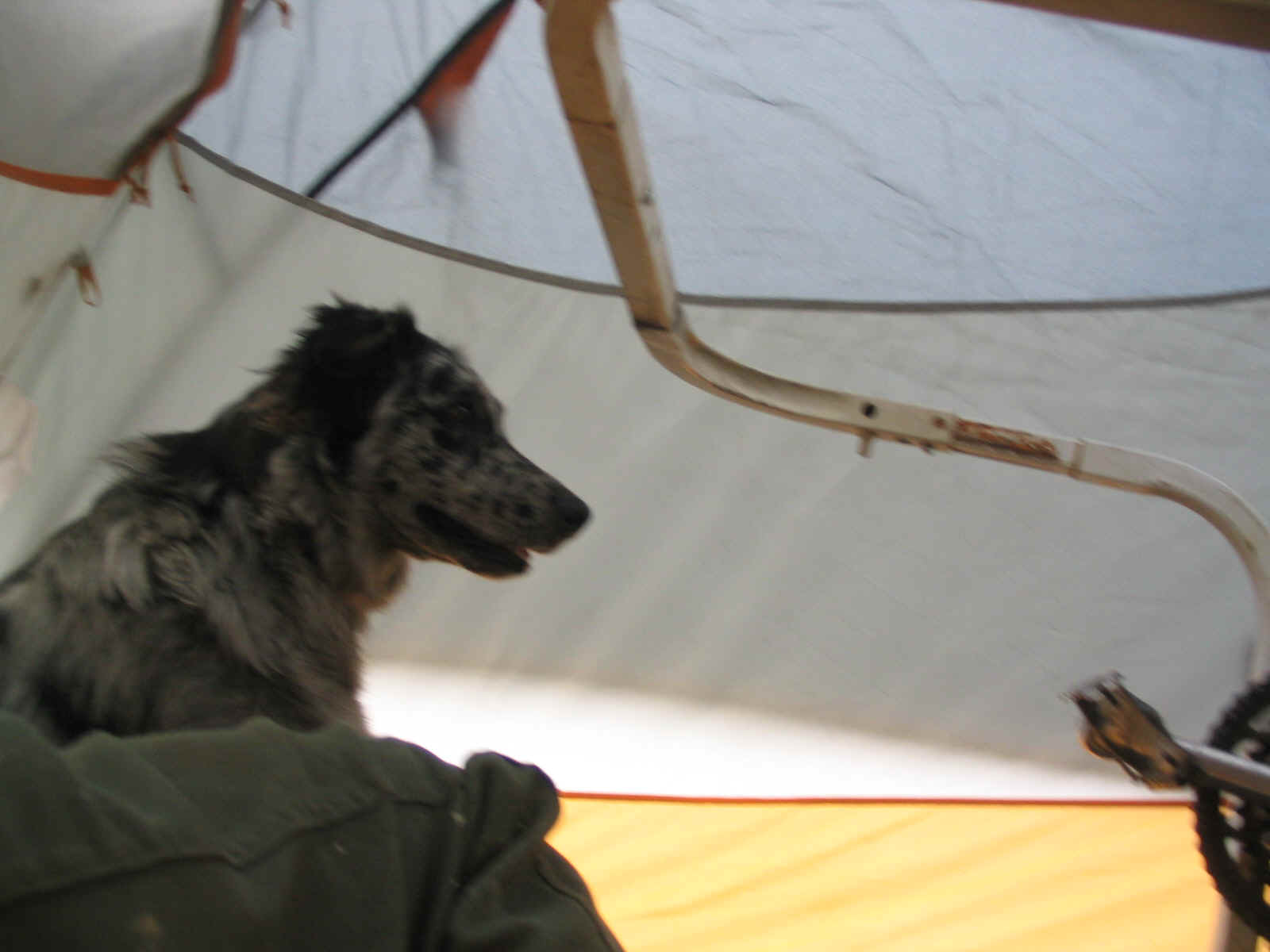 Miss Swift ready to race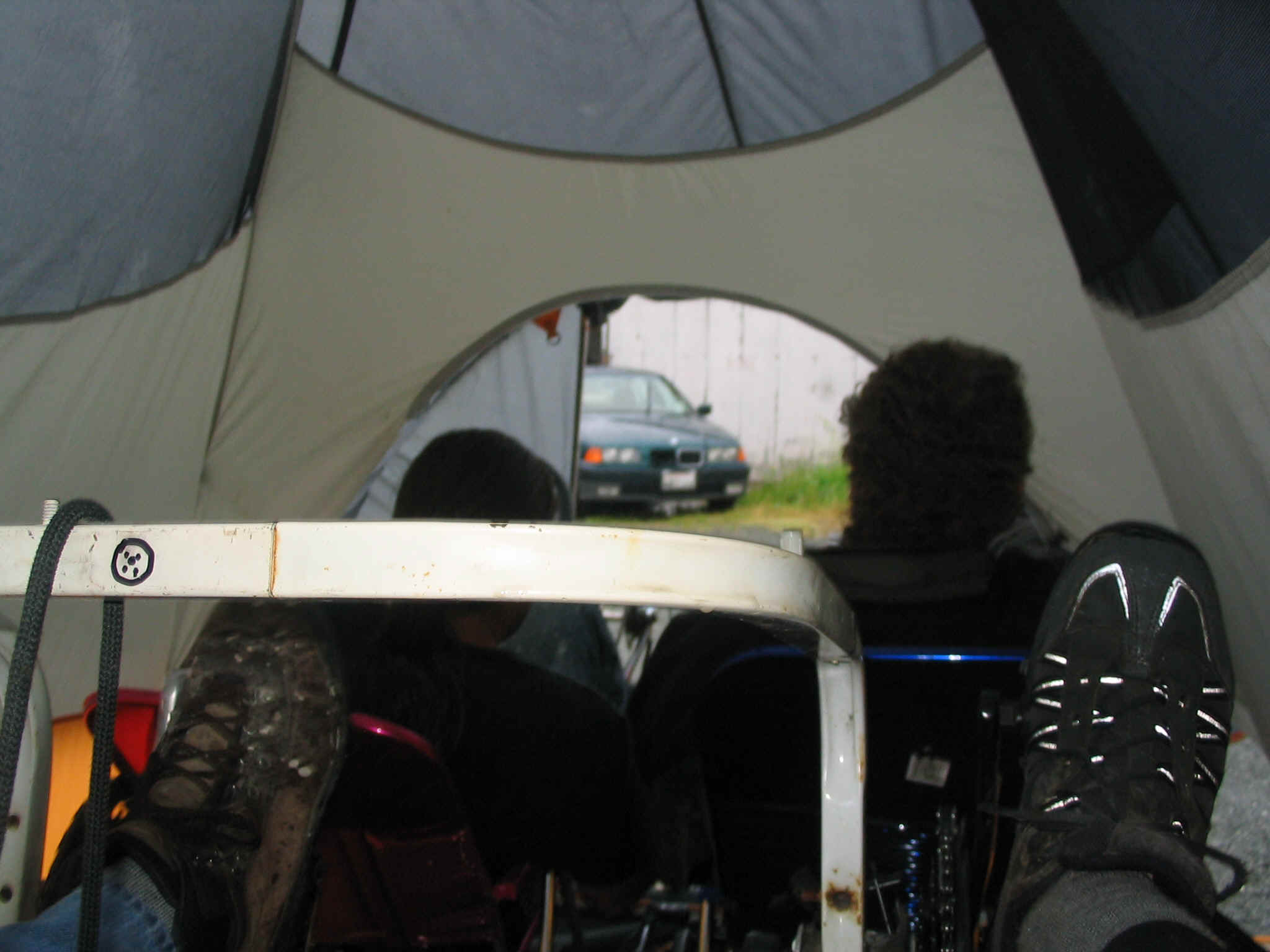 Rainy day? Not a problem!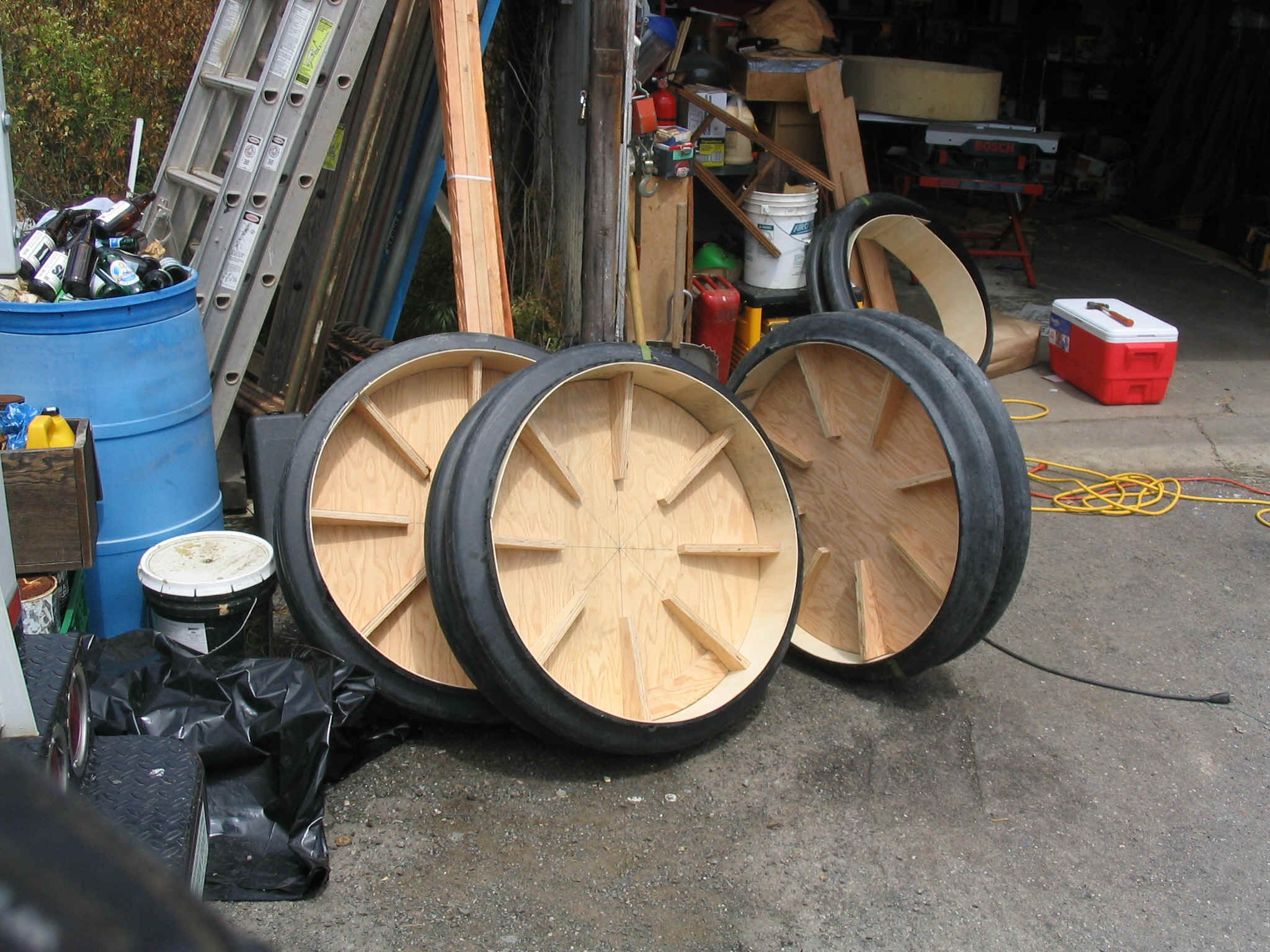 Kinetic wheels take shape
Photoshop takes over
First Training Run
New wheels make the rig
Cruisin' the barrio
Crowd admires the Kinetic Campsite
Neptune tensioner detail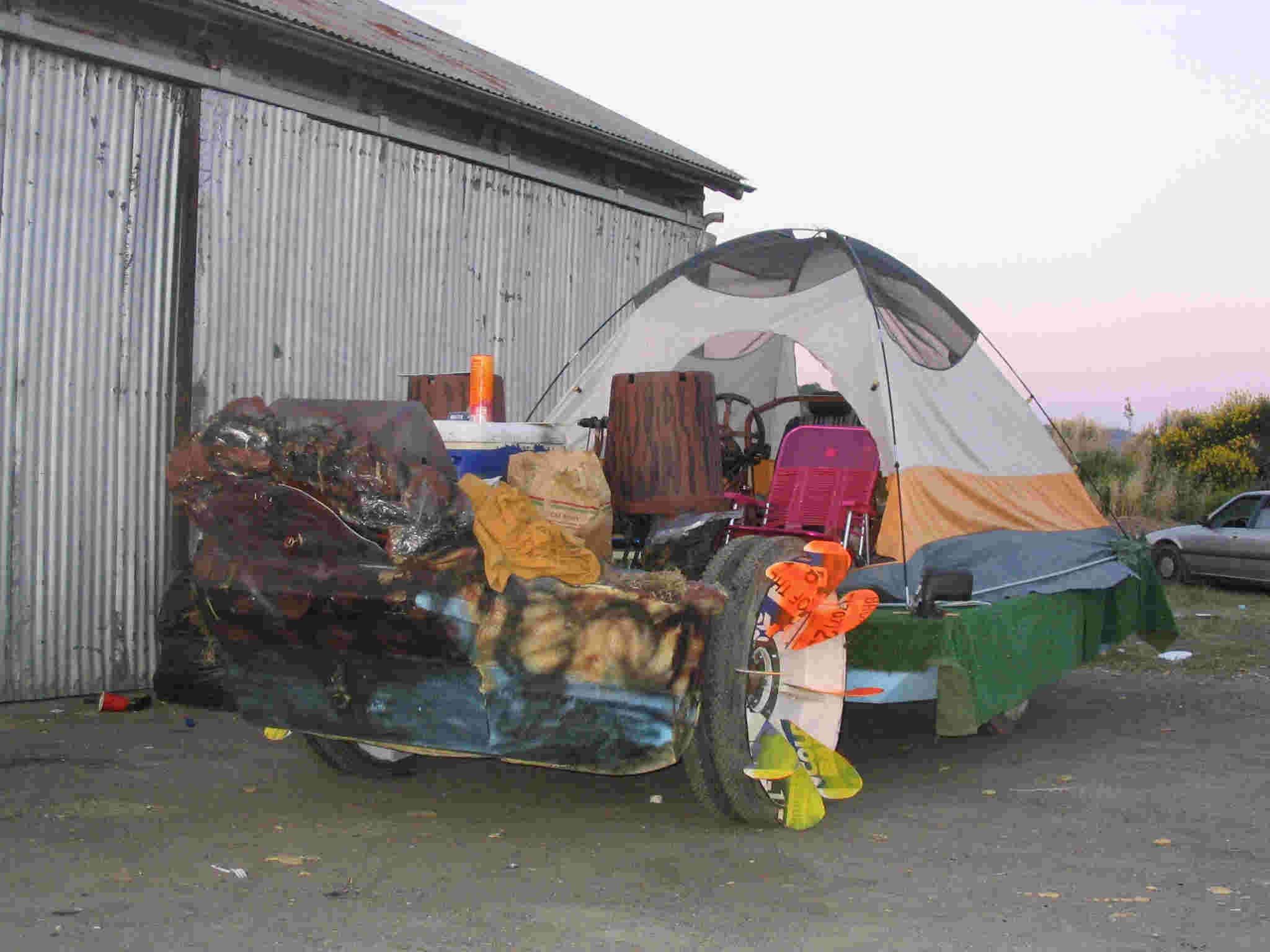 Paddle fins and slacker shield in place