Solitary commitment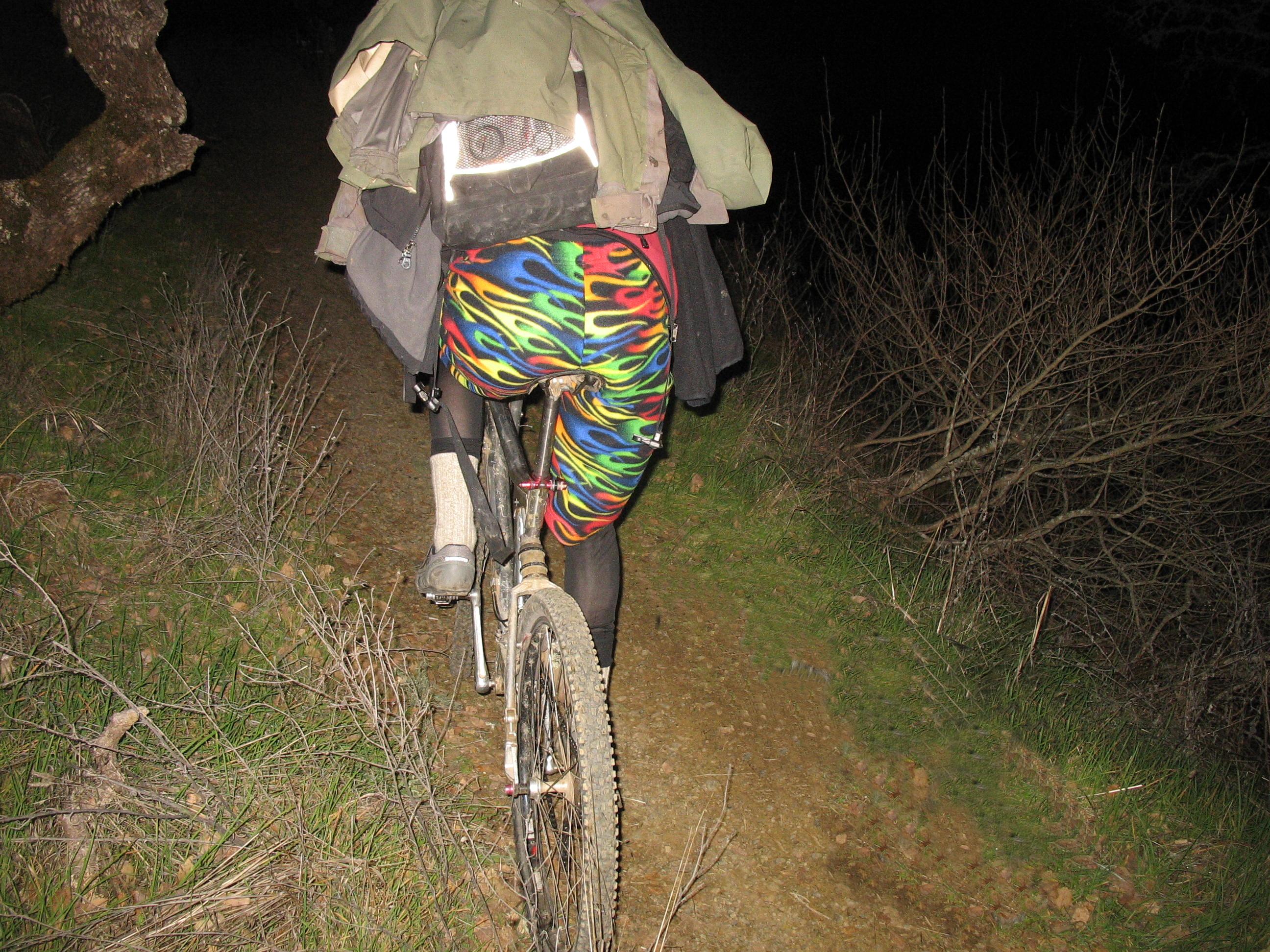 Dr. J heads off alone towards a rendezvous with the Lunar eclipse
As the February full moon approached, the bikin' fools closely monitored the weather. It seemed that the eclipse would carry the day, but several bored members indicated a desire to ride in decent weather. The forecast, several days out, suggested that Wednesday would be funky. That in addition to the fact that the light disappears altogether had some suggest Tuesday night.
As Tuesday approached, the weather people had changed their minds indicating that rain was likely. Wednesday still looked bad and maybe Thursday would be the day. Confusion continued to reign as the days approached. Wednesday dawned somewhat murky. The Napa Valley was shrouded with clouds and a very high level of moisture suggesting imminent rain.
However, Lake County and altitudes above 2000 feet were clear. With no other takers Dr. J. loaded up a small stash of dry kindling and headed to RLS. In the darkening night he headed up the switchbacks. By the time he got to Silver Street it was nearly pitch black. He made the trek to the ranch road where he could minimally navigate out to a point near Turk's Head.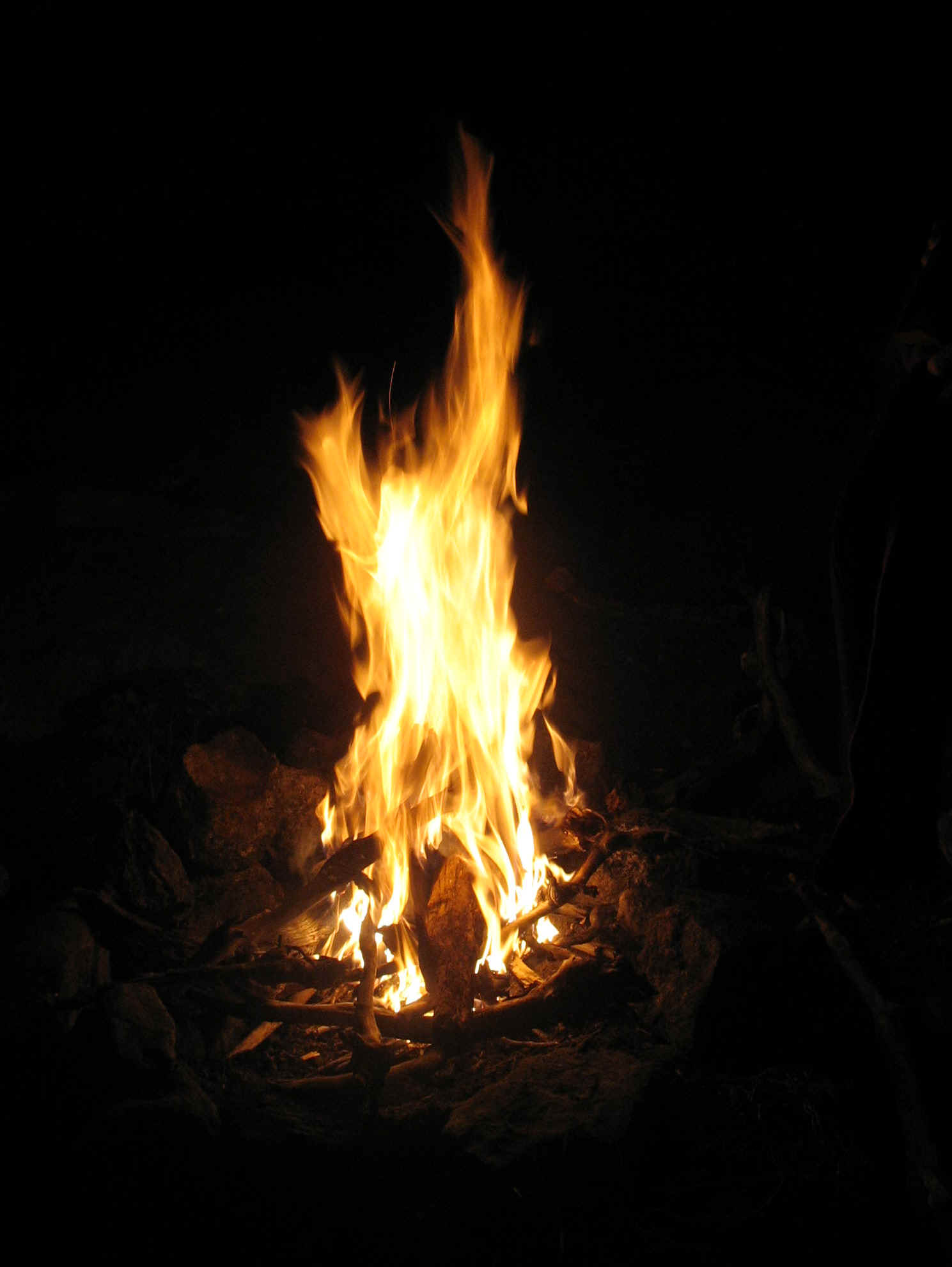 The only light in the penumbra shadow
There he took his small stash of kindling and created a blazing fire in the blackness of the full eclipse. After a meal including Salmon and portobella mushrooms, he made his way in the returning light back to his vehicle. His solo effort would maintain the string of unbroken moonrides, spanning a decade and a half.