Welcome to


Est. 1995... and still updated daily
Crawl into the mind of a hobbyist for awhile.

---
This is a hobby. I make no income from this. I provide this free entertainment because I'm retired, I have the time, and it's fun. My thanks goes out to my fans who have sent me letters of support for the site (as well as talk movies and games) and I'll continue to keep things updated on a daily basis without ads, banners, cookies, or the collection of visitor information. Remember, keep smiling, playing, laughing, loving and having fun. Because, if you take life too seriously, you're missing the point. Enjoy!

---
Click the banner to select the location of your choice

---


Over 1440 quick and concise movie reviews, a section on film Series, Sequels, Prequels & Franchises,
including a complete and accurate Avengers Timeline Viewing Order, the world's most comprehensive
New Movie Releases List, and we also have a Random Movie Recommendation button! Updated daily!!


Featured movie of the moment - Changes daily
---
A site for all 12 seasons.. no, wait! 13 seasons of...


...featuring a complete list of all the episodes plus the most comprehensive, up-to-date, direct links
to mostly free quality streams that you will find anywhere ...including MST3K's new site Gizmoplex!
Also includes a random episode selector!!

Featured episode of the moment - Changes daily
---
Got a head full of useless information? Join us for...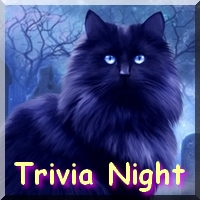 Hosted in Nostromo's Pub (my chatroom at WireClub), Trivia Nights are scheduled
for the 2nd & 4th Saturday evening of each month. Next scheduled game is July 9, 2022.
It's free and all are welcome. Trivia page includes all the details as well as the leaderboard and stats!

---
With more than 50 years of searching and accumulating, find out what's in...


From old to new, well known to the obscure, from hits to tunes you've never heard before,
from acoustic to metal to electronic to jazz to blues to thrash, you'll be hard pressed to find a
more eclectic selection of tunes with 3 to 5+ hour playlists curated for your pleasure.

Featured song of the moment - Changes daily
---
My Library of Vassal Games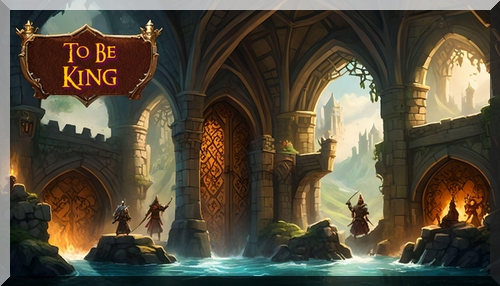 I've made several modules for the Vassal engine, some of which are listed here.
I'm always up for a game so if you see something you like, let me know.
Like D&D style adventure games? I'm currently looking for players to play a grand
campaign of To Be King. Scroll to the bottom of the Vassal games page for details.
---
The Official Hacx Site
and other Doom Projects
Files, the history and the latest news on Hacx, Banjo Software's modification of DOOM, can be found here.
You can also access the old Doom projects of STRAIN and the Nostromo's Run Project from here.
---
The Official Site for the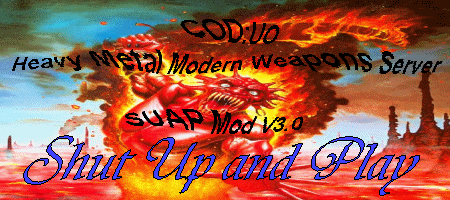 A mod for Call of Duty: United Offensive. Free download.
---

Drop me a note.

Thanx for dropping by!