Comparison of Browser Display
---

The following images are screen print image files.
The way they display is not dependent
on the browser you are using to see this.
Except that with AOL 3.0 they will be a bit fuzzy.
AOL 4.0 seems to be OK.
Microsoft's "Front Page 98" was used to create these pages.
These TIF images are full size extractions that represent what
you can expect to see with the browsers listed below.
Screen extraction from Internet Explorer 4.0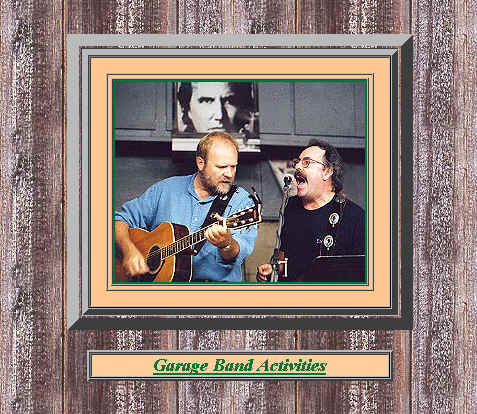 Screen extraction from Netscape Communicator
- - - - -
As you can see, Netscape does not support the color selection
and shading used to create the picture frames.

It's your choice.
- - - - -
RETURN TO JOHN STEWART IMAGES
- - - -
RETURN TO PHOTOGRAPHIC PORTFOLIO
- - - -
RETURN TO HOME PAGE
- - - - -
The following are full page views that have been
reduced in size to fit on a 14" screen.
They are presented for reference only.
They are not compressed files but the size reduction
has reduced the image quality.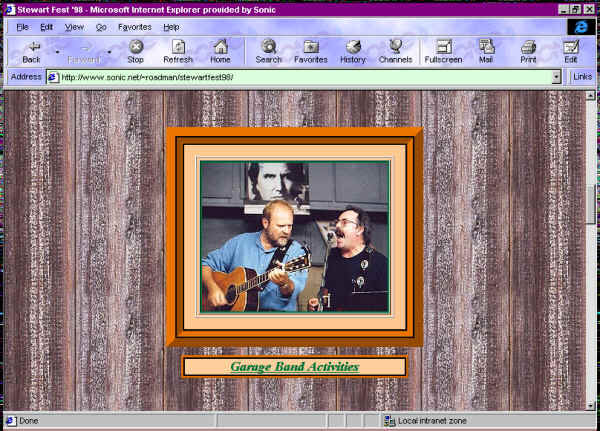 This is a reduced size full screen example of
Internet Explorer 4.0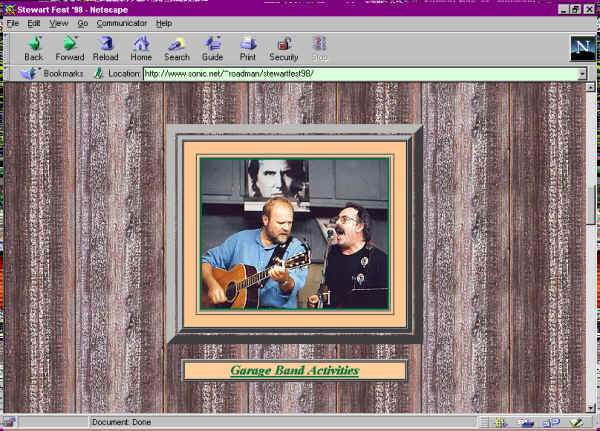 This is a reduced size full screen example of
Netscape Communicator
---