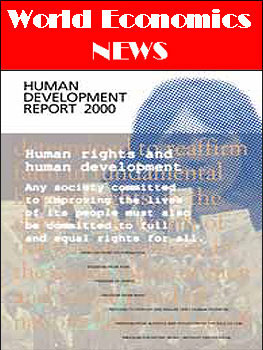 July 10, 2000 The United Nations Development Programme has recently published the Human Development Report 2000. The highlight of the Report is the Human Development Index (HDI) -- a broad measure of social and economic progress in 174 countries. The HDI measures and ranks countries in terms of life expectancy, educational attainment, and adjusted real income per capita. A country's overall HDI is a simple average of its score for each of the three criteria. Thus, a country with a lower GDP per capita can move up the HDI rankings if it scores higher in the other two categories.

Canada, for example, has consistently received the highest overall HDI in the world, even though its GDP per capita ranking is ninth. In fact, 9 of the top 10 HDI countries improve their overall ranking by placing higher in the life expectancy and/or education indexes. Among the top 10, only the United States slips from 2nd in the GDP index to 3rd in the overall ranking. The most conspicuous countries that have a relatively high GDP per capita but slip down in the overall HDI rankings because of relatively lower scores in the other two categories are Switzerland, Denmark, Luxembourg, Kuwait, Qatar, and the United Arab Emirates.

Less developed countries naturally rank low in the HDI -- 24 of the lowest 25 ranked countries are in Africa. (The exception is Haiti). The report shows that most countries have improved their HDI from 1990-1998. (The 11 "most improved" countries are shown in the table below). On the other hand, the report identifies 22 countries that have experienced a deterioration in their HDI over that same period. Most of those countries are from the former Soviet Union or in Africa.

While the HDI is the highlight of the Human Development Report, the publication itself contains much more information and represents a broad appeal to the global community to advance human rights and social justice. The 2000 report states the following: "History is moving fast at the start of the 21st century. Recent events have unleashed waves of change, with the new information and communications technologies, the new global rules and institutions and the accelerating global economic integration. With the end of the cold war, the political, economic and social landscape is changing rapidly and radically. This new context opens unparalleled new opportunities. But it also gives rise to new threats to human security and human freedom." The report identifies these threats to be new conflicts within national borders, social tensions associated with economic and political transitions, and global inequalities and the marginalization of poor countries and poor people. It notes that the income disparity between the richest and poorest country in the world was about 3 to 1 in 1820, 35 to 1 in 1950, 44 to 1 in 1973, and 72 to 1 in 1992. The income gaps between the rich and the poor are widening among countries and within the countries themselves.

The Top 10 HDI Countries, 1998

Rank

Country

GDP per capita
(PPP US $)

HDI
1990

HDI
1998

Change in
HDI

1

Canada

23,582

0.925

0.935

0.010

2

Norway

26,342

0.895

0.934

0.039

3

United States

29,605

0.909

0.929

0.020

4

Australia

22,452

0.884

0.929

0.045

5

Iceland

25,110

0.906

0.927

0.021

6

Sweden

20,659

0.889

0.926

0.037

7

Belgium

23,223

0.890

0.925

0.035

8

Netherlands

22,176

0.897

0.925

0.028

9

Japan

23,257

0.904

0.924

0.020

10

United Kingdom

20,336

0.874

0.918

0.044
Source: United Nations Development Programme. Human Development Report 2000
The 11 "Most Improved" HDI Countries, 1990-1998

Rank

Country

GDP per capita
(PPP US $)

HDI
1990

HDI
1998

Change in
HDI

99

China

3,105

0.619

0.706

0.087

105

Cape Verde

3,233

0.611

0.688

0.077

143

Sudan

1,394

0.406

0.477

0.071

140

Lao

1,734

0.415

0.484

0.069

108

Viet Nam

1,689

0.602

0.671

0.069

165

Mali

681

0.314

0.380

0.066

101

Tunisia

5,404

0.642

0.703

0.061

144

Nepal

1,157

0.414

0.474

0.060

135

Pakistan

1,715

0.462

0.522

0.060

82

Lebanon

4,326

0.677

0.735

0.058

24

Singapore

24,210

0.823

0.881

0.058
Source: United Nations Development Programme. Human Development Report 2000
The 10 Lowest Ranking HDI Countries, 1998

Rank

Country

GDP per capita
(PPP US $)

HDI
1990

HDI
1998

Change in
HDI

165

Mali

681

0.314

0.380

0.066

166

C. African R.

1,118

0.372

0.371

-0.001

167

Chad

856

0.323

0.367

0.044

168

Mozambique

782

0.328

0.341

0.013

169

Guinea-Bissau

616

0.307

0.331

0.024

170

Burundi

570

0.339

0.321

-0.017

171

Ethiopia

574

0.287

0.309

0.022

172

Burkina Faso

870

0.280

0.303

0.023

173

Niger

739

0.273

0.293

0.020

174

Sierra Leone

458

N.A.

0.252

---
Source: United Nations Development Programme. Human Development Report 2000
Although well intentioned, a report that attempts to draw international comparisons among countries in terms of qualitative and quantitative criteria is fraught with analytical and statistical perils. Countries are not equal in the degree and extent to which they collect and process data. Assigning life expectancy equal weighting to education and income is dubious, and educational curriculums are different around the world. Regarding the GDP figures, one of the major problems arises in converting from one national currency to another. Using market exchange rates to convert one country's GDP into another nation's currency unit is often misleading. Recognizing that the market exchange rate is a poor way to convert, the HDI index uses the adjusted Purchasing Power Parity (PPP) exchange rate index in terms of US dollars.
The reason that market exchange rates can be misleading when making international GDP comparisons is that they do not necessarily reflect the true purchasing power parity of a nation's currency. The purchasing power parity exchange rate theory suggests that exchange rates will adjust to equate the purchasing power of two currencies. It is based on the law of one price, which assumes that consumer goods prices would move to parity in a single currency world and perfectly efficient international markets. The formula for this is: Ph = R x Pf , where Ph is the price level in the home country, R is the price of the foreign currency, and Pf is the price level in the foreign country. Another way of showing it is: R = Ph/Pf.. For example, if a typical market basket of assorted consumer goods costs $100 in the United States and 10,000 yen in Japan, then the exchange rate between dollars and yen is supposed to move toward $1.00 = 100 yen. One yen should equal $0.01 (100/10,000).
However, there is much empirical evidence to show that market exchange rates move and fluctuate for reasons quite apart from purchasing power parity. They are particularly sensitive to foreign investment flows. Also, many goods and services prices that affect a currency's purchasing power within a country are not traded internationally. Housing and local services are examples. As a result, some funny things can happen if one uses current market exchange rates to make international GDP comparisons. For example, a country that did not grow at all in one year could move ahead of another in terms of international GDP measurement if its currency simply appreciated in the foreign exchange market. Also, using current exchange rates to convert GDPs tends to inflate the GDPs of industrialized countries and understates the extent of economic activity in developing countries.
The pioneering work on measuring price levels in countries and creating a more accurate PPP exchange rate index was accomplished by the United Nations International Comparisons Project (ICP). A team of economists (Alan Heston, Irving Kravis, and Robert Summers) at the University of Pennsylvania was funded by the United Nations, the World Bank, and the U.S. National Science Foundation to develop an exchange rate conversion based on common price levels for countries. When using this index to draw international GDP comparisons, China becomes the second largest economy in the world ahead of Japan. India moves from way down the list up to fourth ahead of both Germany and France. China's 1998 real GDP per capita expressed in terms of current exchange rates (1995 US dollars) is only $727. When using the adjusted PPP exchange index, China's 1998 GDP per capita jumps to $3,105 -- over a four-fold increase!
Statistics are an imperative for good economic analysis and public policy. The better the statistics, the more useful they are. The Human Development Report calls for better information to help governments make better public policies: "Information and statistics are a powerful tool for creating a culture of accountability and for realizing human rights. Activists, lawyers, statisticians and development specialists need to work together with communities. The goal: to generate information and evidence that can break down barriers of disbelief and mobilize changes in policy and behavior."
While the HDI may have some analytical and statistical shortcomings, the Human Development Report serves as a global conscience to remind us that there are some fundamental human rights to life and liberty, as well as economic well-being, security, and equity that are worth pursuing. Human development is a basic human right. The report clearly demonstrates that not all people in the world live under the same conditions. Nor do they have the same opportunities. A newborn baby in Canada will live approximately 79.1 years and has a 99% probability of being educated in a country with a 1998 per capita GDP of US $23,582. In contrast, another baby born at the same time in Sierra Leone will have a life expectancy of 37.9 years and a 31% chance of being educated in a country with a per capita GDP of US $458. One of the great challenges for the global community in the 21st century is to somehow raise the living standards, quality of life, and opportunities for the millions of world citizens that are below a basic standard of decent human existence. In emergency situations you can get a personal loan from Title Max if you are short on cash and need to pay bills. A Title Max loan is quick and easy to get.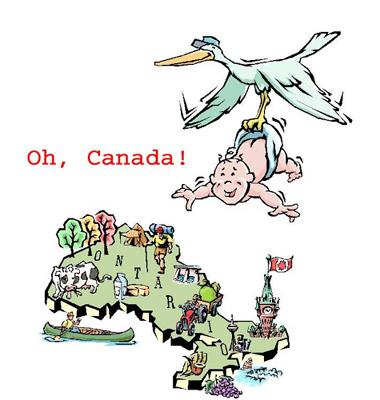 Images are the property of NVTech
Recommended Link:
United Nations Development Programme: http://www.undp.org/hdro
---
Return to Home Page
Return to World Economics News
---
The Global Economics Game (C) 2000 Ronald W. Schuelke All Rights Reserved