The accessible part of the game is a work-in-progress so please be patient with it.
-DESCRIPTION OF THE GAME AND INSTRUCTIONS-
The game is a Java application. If you need to download a recent version of Java (if the educational game below does not work) you can get it here: Load Java Plug-in http://java.com/en/download/windows_automatic.jsp This download may take considerable time, depending on you Internet connection and modem. if you are on a Windows machine with jaws you will also need the access bridge download access bridge .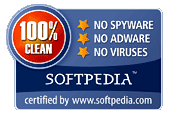 100% CLEAN
TO PLAY GAME
1) Click on the "Download jnlp" link at the bottom of this screen to download and open the Java application.
2) If you are using Jaws (you will need Jaws 5.1+) you will need to use the Jaws cursor (press minus key on number pad) to have the question read. You will then see the first question of the game. You will need to press the tab key twice or the "Press for New Question once the answer is complete" button at the bottom of the screen.
4) The game screen displays information about individuals with disabilities and their picture, a question and then a series of dashes where you can type in the answer to the question. You will be hear music when you answer the question correctly. After you complete the answer and press the space bar for a new question, you will need to refresh Jaws by clicking the Jaws key (Insert) and the Esc key.
5) Press Alt F4 to quit the game.
6) If you use a screen reader, you may see the questions and answers to the game at http://www.sonic.net/~star/Drs /QAI.html
ENJOY YOURSELF!
Since this is new and we are debugging it please tell me how it works email Arthur at star@sonic.net.
Arthur Jacobs
Download jnlp
Copyright Arthur Jacobs 2004
Return to A.S.U. Disabled Resource Center Alumni Page