Our Ayala Family
In August 1775, Lt.Juan Manuel de Ayala's San Carlos became the first European ship to enter San Francisco Bay ...
Anne and I were Peace Corps volunteers in a university & secondary education program in Quito, Ecuador from 1964 through 1966 ...
During high school, Alec managed a food program at a Petaluma care hospital...
Daniel studies fish populations in the seas between Denmark and Greenland ...
places we've called home more about our family
Studies & Employment




Teaching, Wildlife disease research, Construction, Fire fighting, Printing ...
education overview employment activities
Hobbies & Interests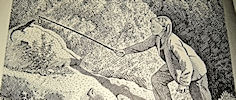 Natural communities: Wildflowers and Pacific coast native iris, Parasites of man and wildlife. Neighborhood involvement: Vector control district Trustee, Homeowner Association Board, Volunteer projects. Human relations: International folk dance, Web site communication...
Recent Projects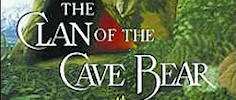 Just Finished: Folk dance music DVD, Mosquito Control Employee Policy Manual. Ongoing: Homeowners Association Director, Mosquito Control District Trustee, Folk Dance group secretary. Next in Line: Iris web site, Colombia lizards guidebook, Favorite books to reread.