---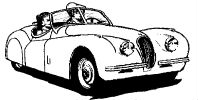 Purchase Order
Special Discount for Web Browsers



Same-day order fulfillment.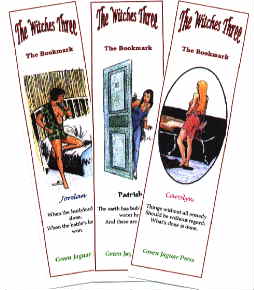 Shipping by USPS or UPS.

Bookmarks included with order.
To submit your order
In Print

1. ...Print this page and submit the order form with:
2. ...your check to:

Green Jaguar Press 8814 Holly Leaf Drive Windsor, CA 95492
or.... copy this page to your e-mail composer and E-mail your order to grnjag@sonic.net

or...Telephone your order to us at (707) 838 4737.
Hardcovers:


_________copies of FIFTY/FIFTY: ISBN 0-9643695-5-9 List: $17.95; Browsers price: $9.00 Total ______________

_________copies of WITCHES THREE: ISBN 0-9643695-0-8 List: $17.95; Browsers price: $9.00 Total ______________


_________copies of CITY OF DREAMS: ISBN 1-4134689-4-2 List $31.99; Browsers price: $17.00 Total ______________

_________copies of MYSTERIOUS AFFAIRS: ISBN 978-1-61204-259-6 List $26.00 Browsers price: $17.00 Total______________

_________copies of SLEEPING UGLY: ISBN: 978-0-578-16160-0 List $14.95 Browsers price: $09.00 Total______________




Prices include sales tax

---
Mailing Address:



Name:

Address:

City:


State:


ZIP:


e mail address: (We will not use this address for any purpose other than for acknowledgement of your orders)

Back to The Green Jaguar home page
---
This page last updated on September 30, 2015

Copyright © 1997, 2005 DOBO Books