Notable Mentions and Beach Boy-related items
These are items that don't warrant inclusion in the main catalog, since they are not solely Beach Boy items, but are worthy of mention.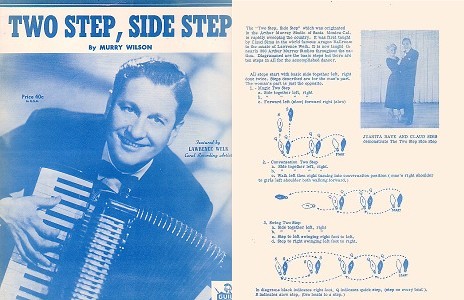 Book Chapters and Forewords:
Record (Jules Siegel) Straight Arrow Books 1972. "Goodbye Surfing, Hello God". Originally written as an assignment for The Saturday Evening Post, which rejected it; was then purchased by New York, which folded for a time, and was finally published in the first issue of Cheetah,October 1967.
Inside Pop America's Top Ten Groups (David Dachs) Scholastic Book Services TX 1173 1968 Chapter 12 (about 11 pages). "Sunkissed Pop Idols" (the Beach Boys).
Go Pop Annual 1968. Pyramid Publications, 1968. "Talent That Controls the Beach Boys".
Outlaw Blues (Paul Williams) 1969 Chapter 6: "Brian".
Cool Cooking: Recipes Of Your Favorite Rock Stars (Roberta Ashley) Scholastic Book Services TX 2026 1972. Two pages including picture and two recipes: one for "Powerhouse Sandwich", one for "Protein Drink".
Today's Sound (anthology) "Brian Wilson" by Richard Williams, 1973. A visit to Brian's house.
Rock Dreams (Nik Cohn, Guy Peellaert, Kathrin Muir) Popular Library, 1973; Taschen, 2003. Illustrations of classic rock and roll performers, including the Beach Boys.
Surf City, Drag City (Rob Burt) Blandford Press, UK, 1986. Three chapters, plus innumerable mentions.
Coroner At Large (Thomas T. Noguchi, MD) Pocket Books, 1985. "An 'Impossible' Drowning: Dennis Wilson"
The Dark Stuff (Nick Kent) "High and Bri"
Rock Wives (Victoria Balfour) Beech Tree Books 1986. Chapter 6: Marilyn Wilson. 10 pages.
Hal Blaine & the Wrecking Crew: The Story of the World's Most-Recorded Musician. Mix Books, 1990. Chapter 9: "Making Waves With the Beach Boys".
Radio 1's Classic Interviews (ed. Jeff Simpson) BBC Books, 1992. Introduction by Paul Gambaccini. 25 rock greats in their own words. Bob Harris interviews Carl Wilson, from the 1974 "Beach Boys Story" on Radio 1.
Off the Record: An Oral History of Popular Music (Joe Smith) Warner Books, 1988. Includes remarks by Mike on the Beach Boys' career.
Inside Tracks (Richard Buskin) Avon Books, 1999. Foreword by Brian, Van Dyke Parks chapter on Brian.
Glimpses (Lewis Shriner) Avon Books, 1993. Chapter 3: "Smile". Fiction. A truly original work!
The Beatles: Ten Years That Shook the World (Paul Trymka) DK Adult, 2004. Foreword by Brian.
Dumb Angel Vol. 4: All Summer Long (Dominic Priore and Brian Chidester) Neptune's Kingdom Press, August 1, 2005, paperback. Surfer magazine described it as "A mind-candy collage, free-ranging effortlessly between Beachboy [sic] arcana, L.A. fantasy architecture, Tiki and primal Sunset Strip psychedelia..."
Beach Boys vs. Beatlemania: Rediscovering Sixties Music (G. A. DeForest) Booklocker.com, Inc, 2007. The final word on the Beach Boys versus Beatles debate, neglect of American acts under the British Invasion, and more controversial critique on your favorite Sixties acts, with a Foreword by Fred Vail, legendary Beach Boys advance man and co-manager.
Beatles Deeper Undercover (Kristofer Engelhardt) Collector's Guide Publishing, Inc., March 1, 2010. Documents the Beatles' collaborations with over 300 artists. Includes a chapter on the Beach Boys and direct information from Brian and Bruce.

Related books:
Gut Feelings (Carnie Wilson with Mick Kleber) Hay House, Inc, 2002. Brian's daughter tells the story of her successful weight-loss surgery.
I'm Still Hungry (Carnie Wilson with Cindy Pearlman) Hay House, 2004. The follow-up to Gut Feelings.
To Serve With Love (Carnie Wilson with Cindy Pearlman) Hay House, 2005. A cookbook.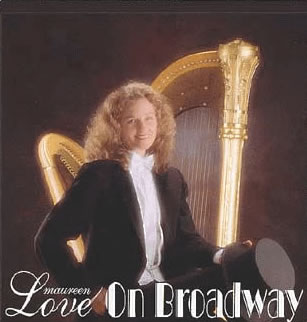 Commercial videotape and DVD appearances:
Deadman's Curve (TV movie, 1978. Tape issued by InterGlobal Home Video, 1987.) Mike and Bruce put in an appearance near the end.
Deja View (TV special. Tape issued by Karl-Lorimar, 1986) Stars of the 60's make new videos. Brian appears in a "Don't Worry, Baby" video.
Disorderlies (VHS, 1987). Mike and Bruce appeared briefly in the Fat Boys movie.
Paul McCartney: Back in the US (DVD, 2002) Includes a brief comment from Brian.
Ready, Steady, Go, Volume Two (VHS, Thorn EMI Video, 1984). The Beach Boys perform "I Get Around" and "When I Grow Up" from 1964.
Best of Bandstand II (VHS, Dick Clark Productions, 1987). "Don't Worry Baby" plus interview from 1964.
The Very Best of the Ed Sullivan Show, Vol. 1 of 2 (VHS, Buena Vista Home Video). "Good Vibrations" from 1968.
Ed Sullivan's Rock and Roll Classics: Smash Hits of the 60's. "I Get Around" and "Good Vibrations".
Christmas Party (1983). Mike and Dean Torrence performed songs from the anthology tape of the same name.
Party at the Palace (DVD, 2002). Brian performs for the Queen's Jubilee concert at Buckingham Palace. "California Girls", "The Warmth of the Sun", "God Only Knows", and "Good Vibrations", with various performers.
So You Wanna Be a Rock 'n' Roll Star (DVD, 2003). German TV performances from 1967-71. Includes "Do It Again".
Don't Stop (VHS, UK). Live performance by Status Quo in London; includes "Fun, Fun, Fun" with the Beach Boys.
Lady Liberty: A Musical Salute To America and Freedom (VHS, Leonard B. Stern & Co., 1991). 48 min. Includes appearance by Mike Love, and a music video for "Spirit of America" by the Beach Boys.
Live Aid: 20 Years Ago Today--The Story of Live Aid (DVD, 2005). Their appearance at the 1985 concert was a five-song set; included here are "Wouldn't It Be Nice", "Good Vibrations" and "Surfin' USA".
TJ Hooker: The Complete First and Second Seasons (1982-83). Includes the Beach Boys' one and only appearance on that show, in the "Blind Justice" episode in 1982.
Full House: The Complete Second Season (DVD) All five Beach Boys appeared in "Beach Boy Bingo" in 1988.
Full House: The Complete Fifth Season (DVD) Mike and Bruce appeared in the season finale "Captain Video, Part 1" in 1992.
Hard Rock Treasures (DVD, MPI Home Video, 2006) "Travel along as Don [Bernstine] criss-crosses the globe searching the tour buses, studios, homes and garages of the biggest names in the world of rock and roll." Features artists including members of the Beach Boys and mostly heavy-metal groups.

Wild Thing: The Sixties DVD Jukebox (DVD, Ventura Distribution, 2003) Clips from the mid to late sixties by the Beach Boys, Small Faces, Kinks, Fleetwood Mac, Manfred Mann, Moody Blues, Procol Harum, Hollies, Troggs, Easybeats, Status Quo, the Who, Gerry & the Pacemakers and more.