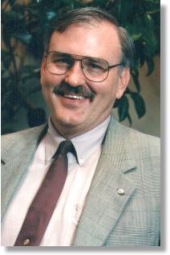 David J. Harris is a consultant in financial planning. He started the firm, Legacy Solutions, in 1997. The preceding 10 years, he was the executive of a church-related foundation, serving northern California and Nevada. In that role, he advised individuals, families, and their attorneys, accountants, and financial advisors in designing major financial transactions utilizing tax-favored charitable gift vehicles.
He also directed the administration of the resulting charitable trusts and endowment funds, totaling nearly $20 million.
Through his company, David brings his experience to clients throughout the US. He works independent of any single charity to provide the greatest flexibility in the planning process for his clients.
David's education in analytical sciences includes a BA from Earlham College, Masters of Science from Purdue University, and a Ph.D. from the University of Hawaii.
David is listed as a financial planner in Marquis Who's Who in America and Who's Who in Finance And Industry. He has lived and worked in South America and Southeast Asia and traveled extensively throughout the world. He speaks fluent Spanish and German.