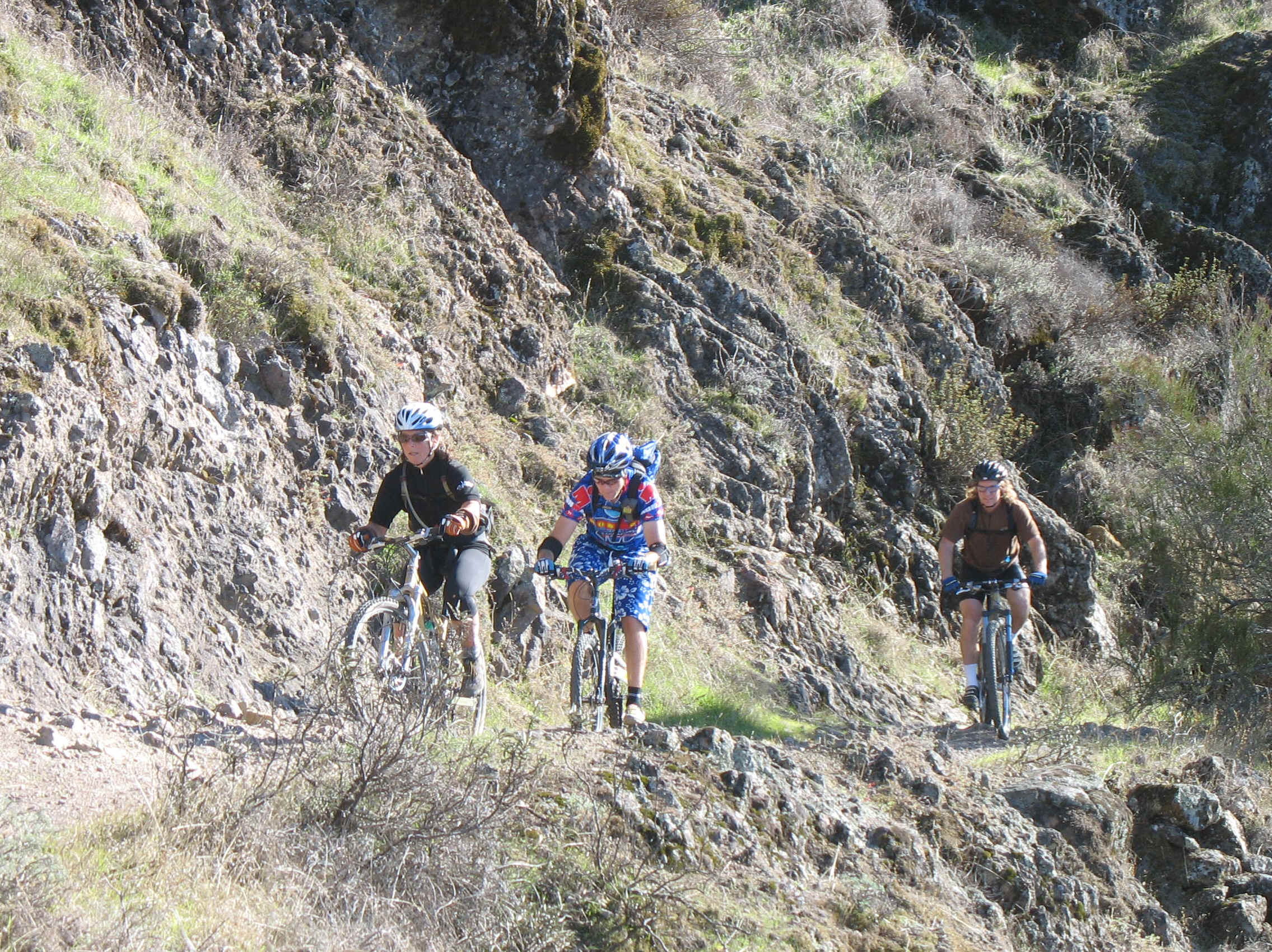 Christmas Shopping on the Oat Hill
Lisa put out the call for a Calistoga event to occur on Dec. 3rd. It was anyone's guess as to what the weather might provide and who would show. The weather turned out to be as perfect as it occurs in December, and 11 hearty souls arrived to play in the hinterlands of the Maacama Mountains. Especially welcomed to the event was Cowboy, whose Fuzzy Duds™ deck the bods of the lucky few who have discovered these sensational, biking/snowboarding/all-around, best shorts ever.
.The plans were uncertain at the start. Eric (A.D.) suggested a Wild Lilac, but Eric Sayetta's story of having gone DEEP for hours of hike-a-bike dissuaded some from the notion. It is hard to resist the standard Girl Scout's loop. It is long and hard in places, but delivers the rider to a play-park that rivals anything out there. Joy and Nix made the event along with Heide, John C., Robert, Russell and Dr. Die.
Crew breaks at "The Rock"
Crew breaks at "The Saddle"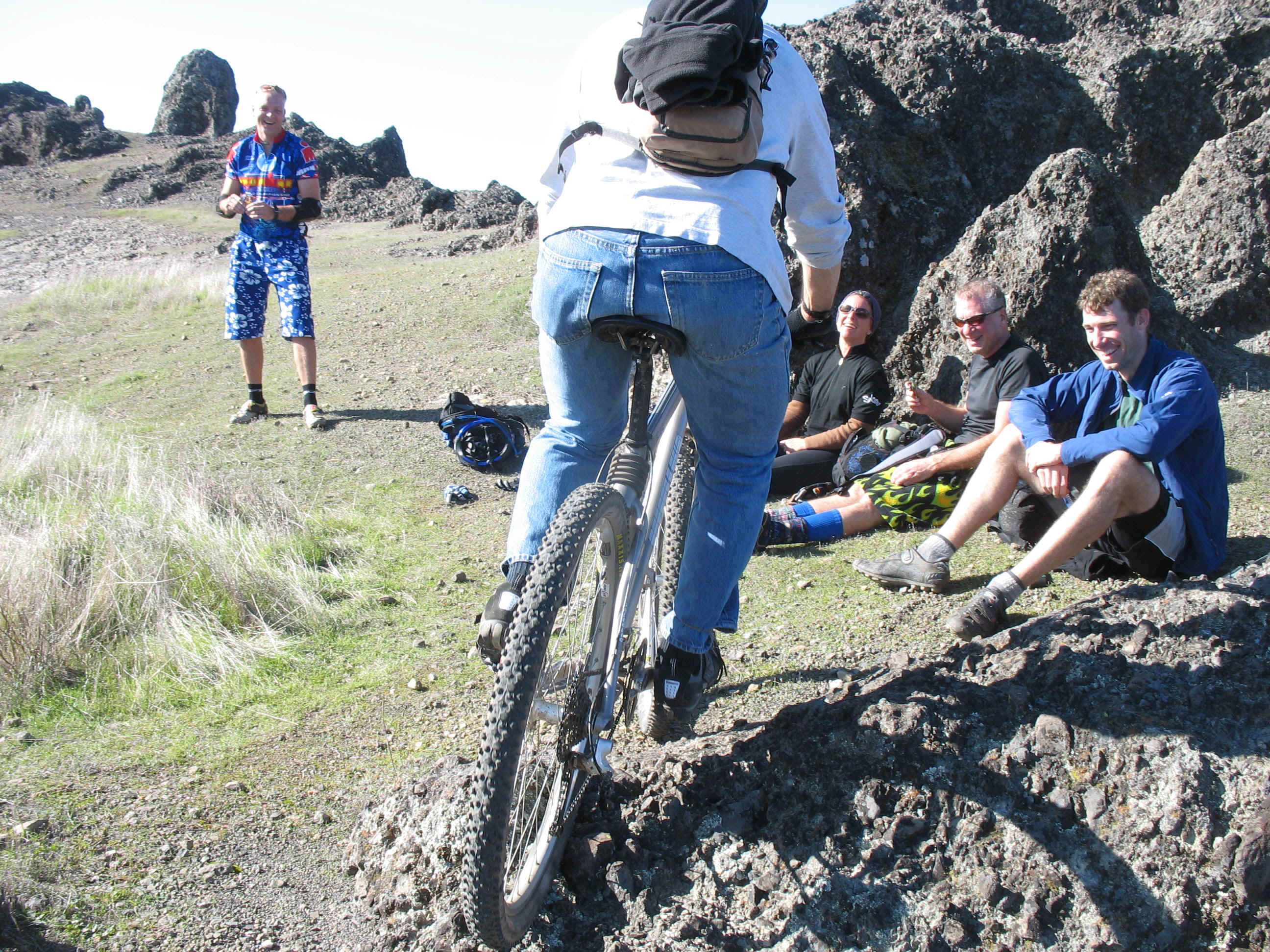 Someone forgot to tell John it was impossible to ride up to the rocks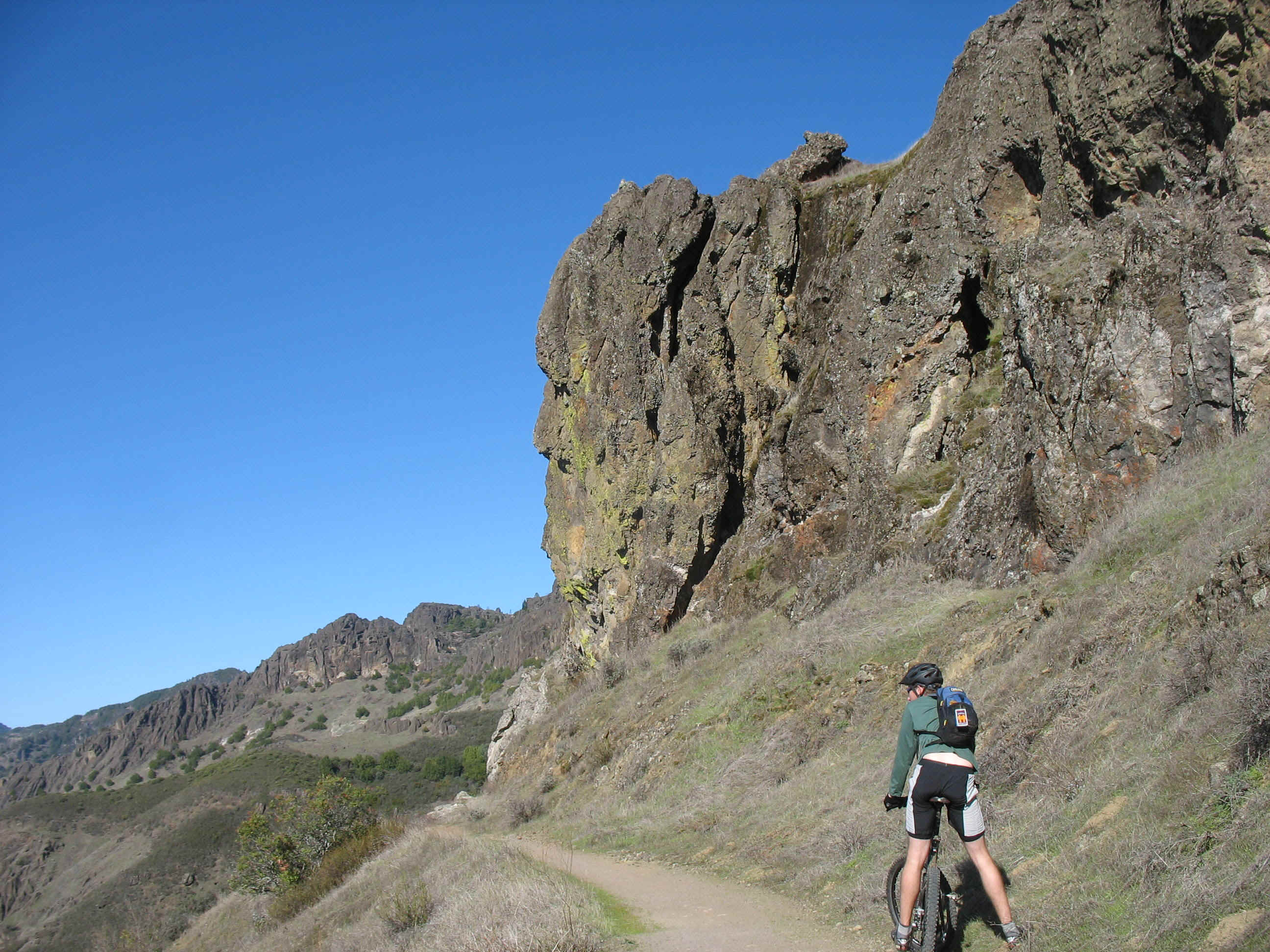 Russell checks out the awesome view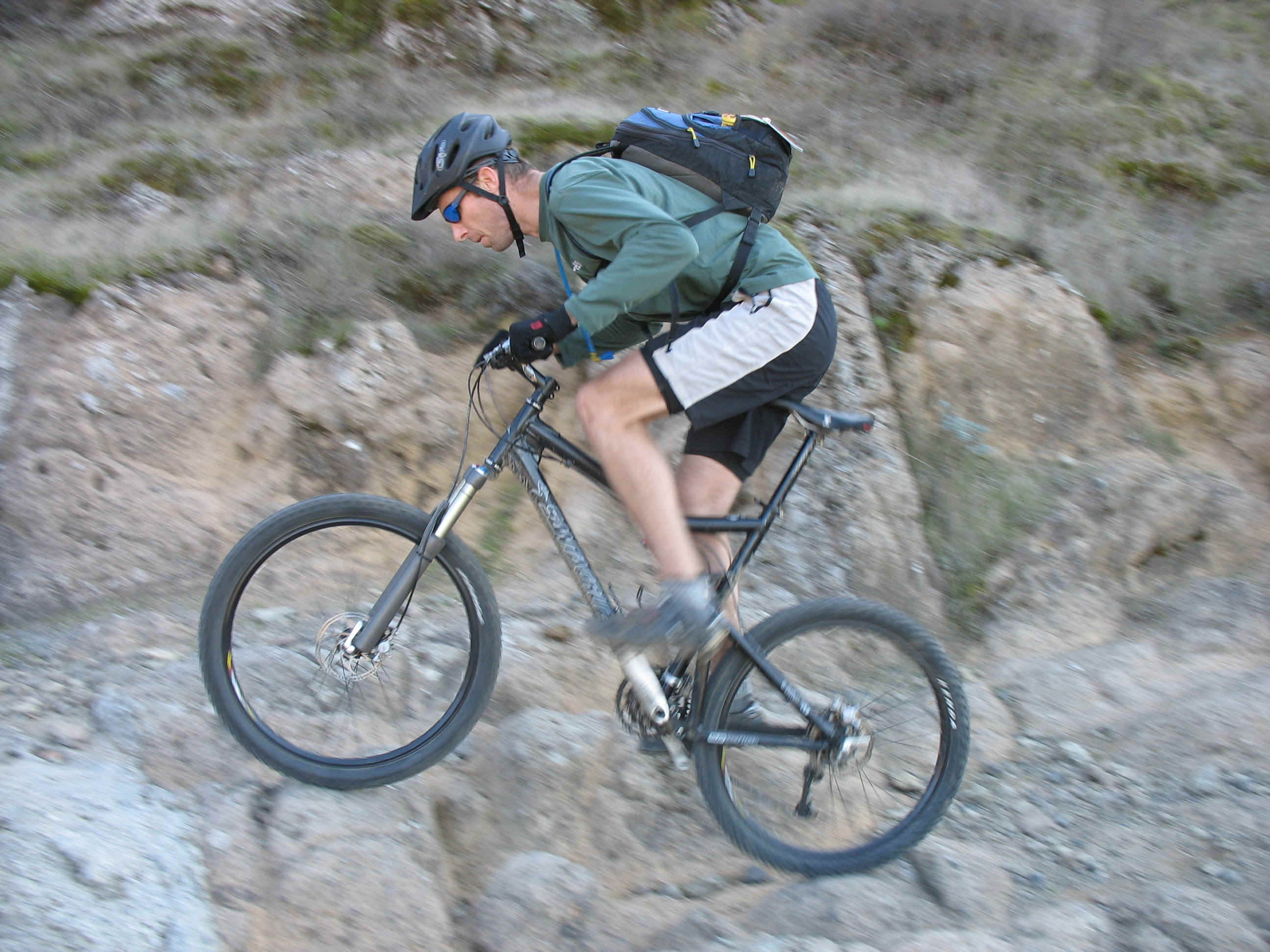 Russell sails over Class I technical section
GO ERIC!!!
Toughing out the upper section
Crew breaks at "The Top"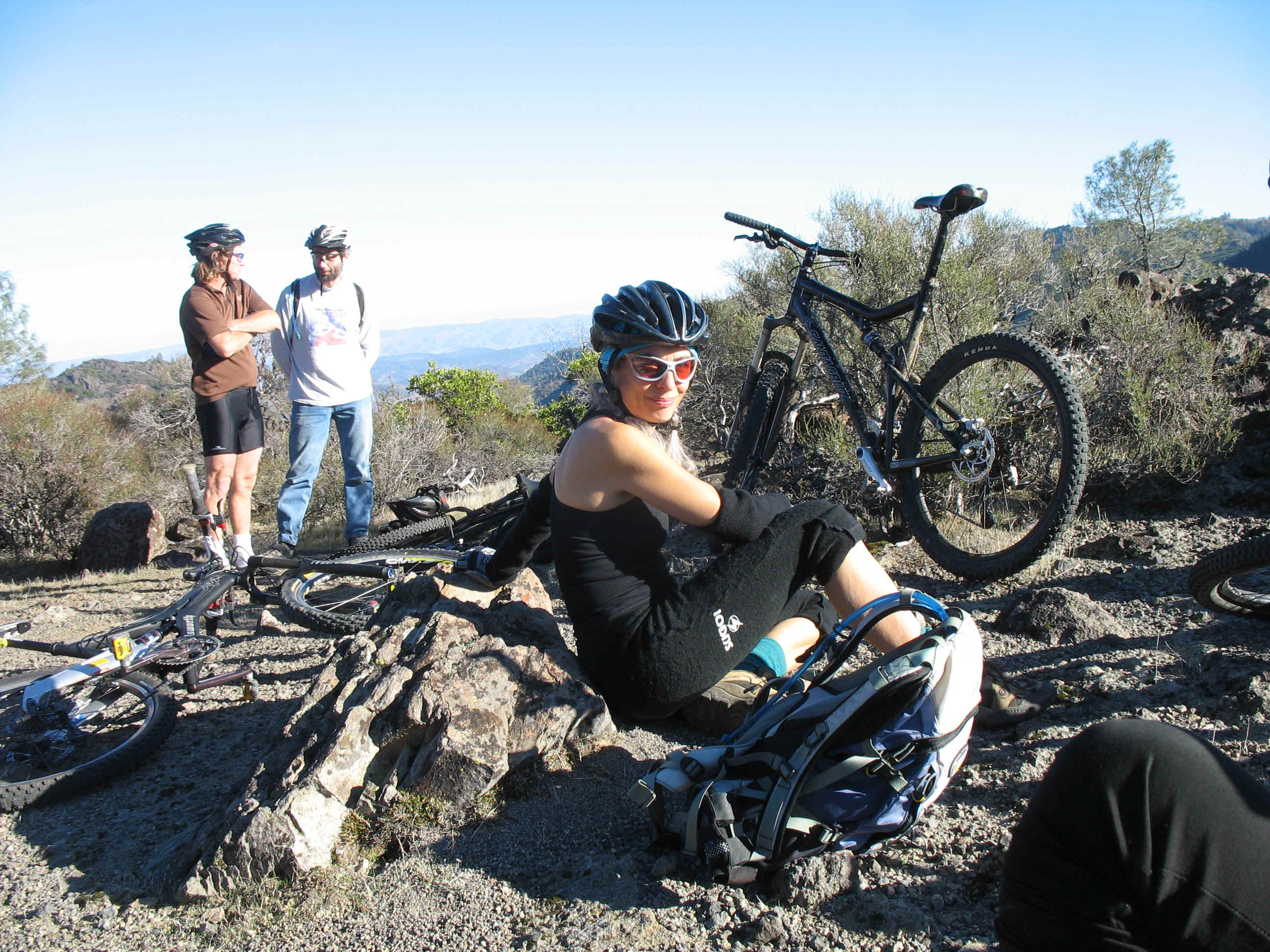 Crew breaks at the "Wind Cave"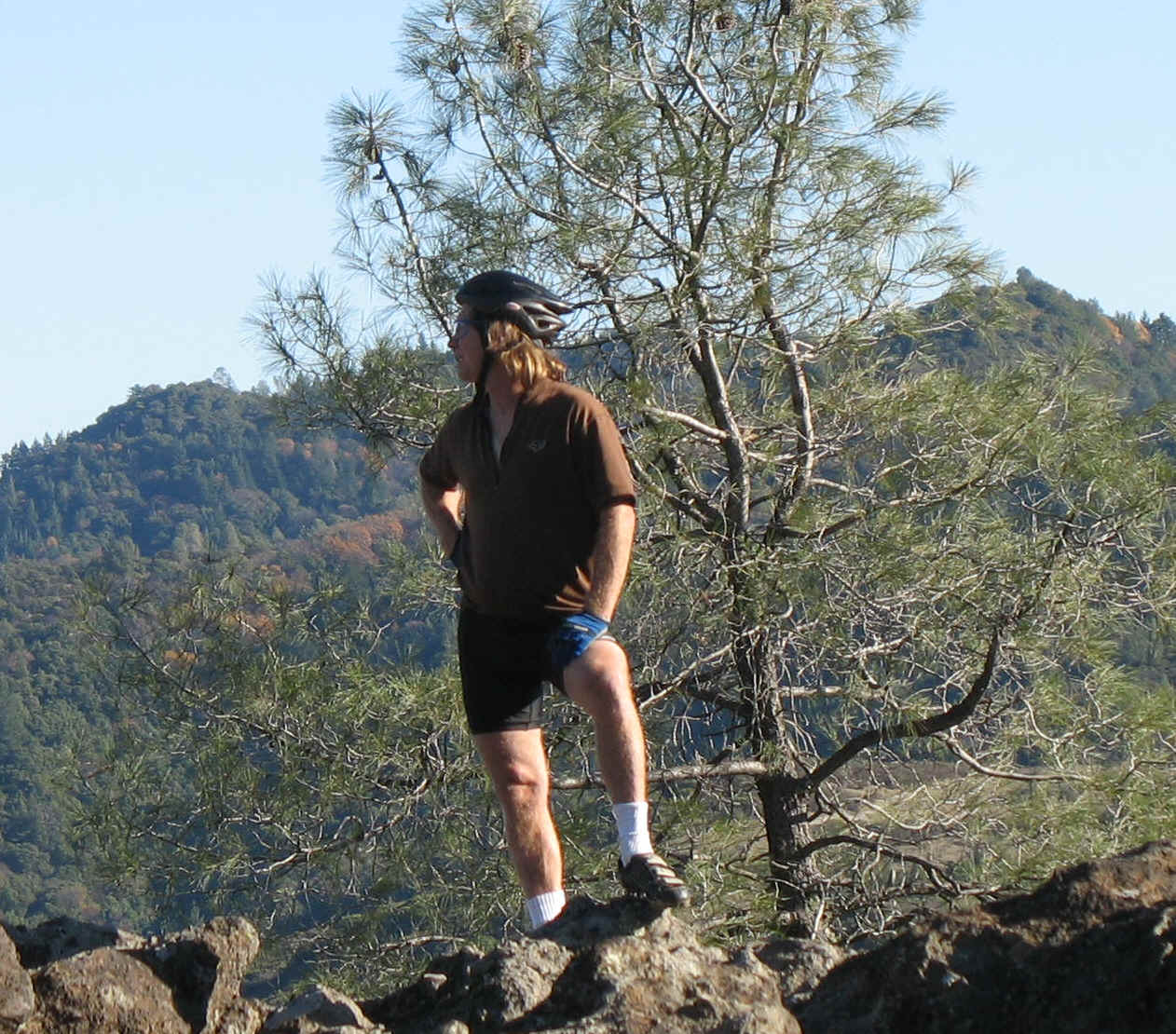 Robert soaks up the local beauty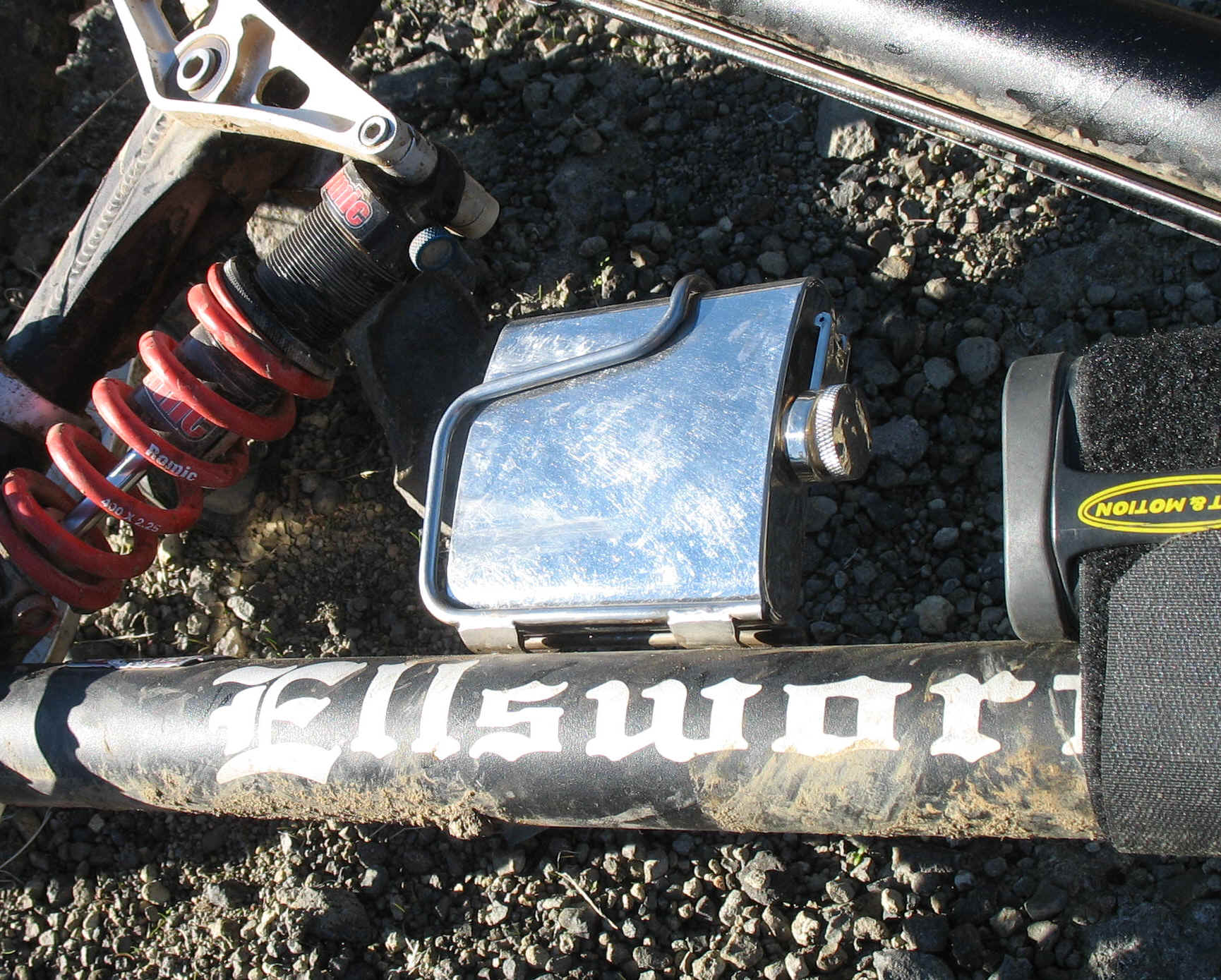 Required gear
Nix shreds (is shredded by) the Tunnel of Terror
Lisa cleans the challenging Stopple Steps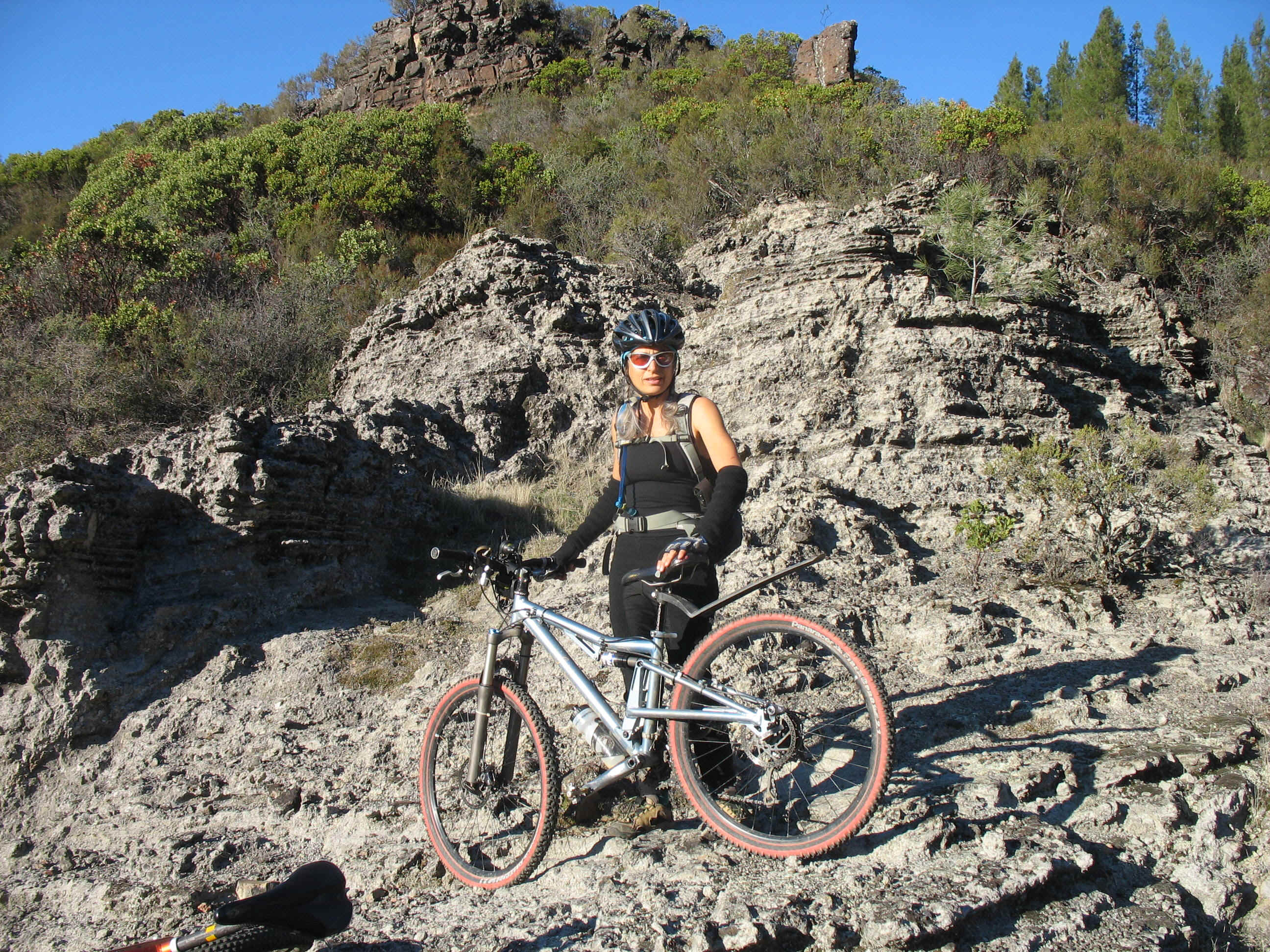 Joy on the rocks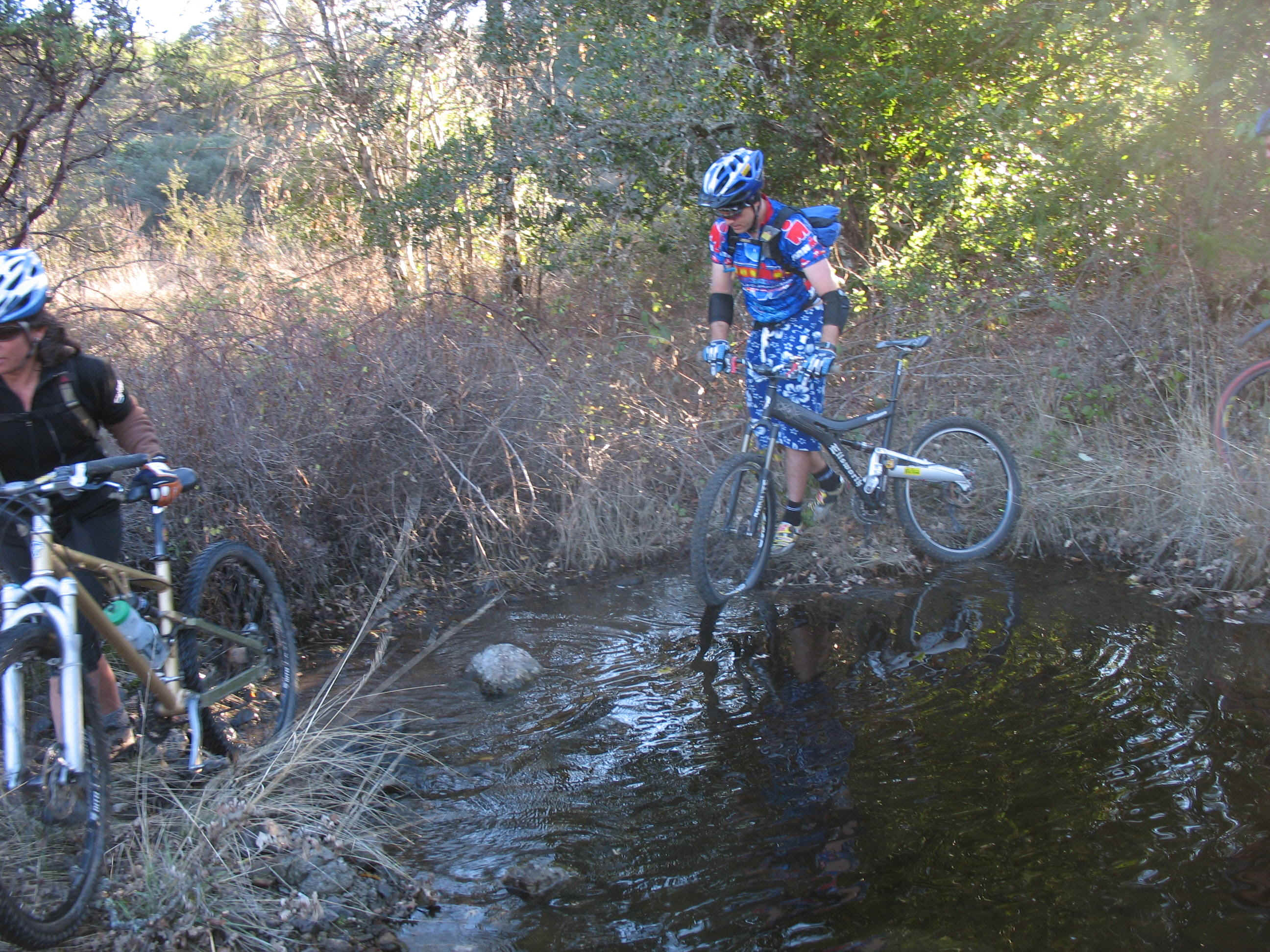 Crossing Van Ness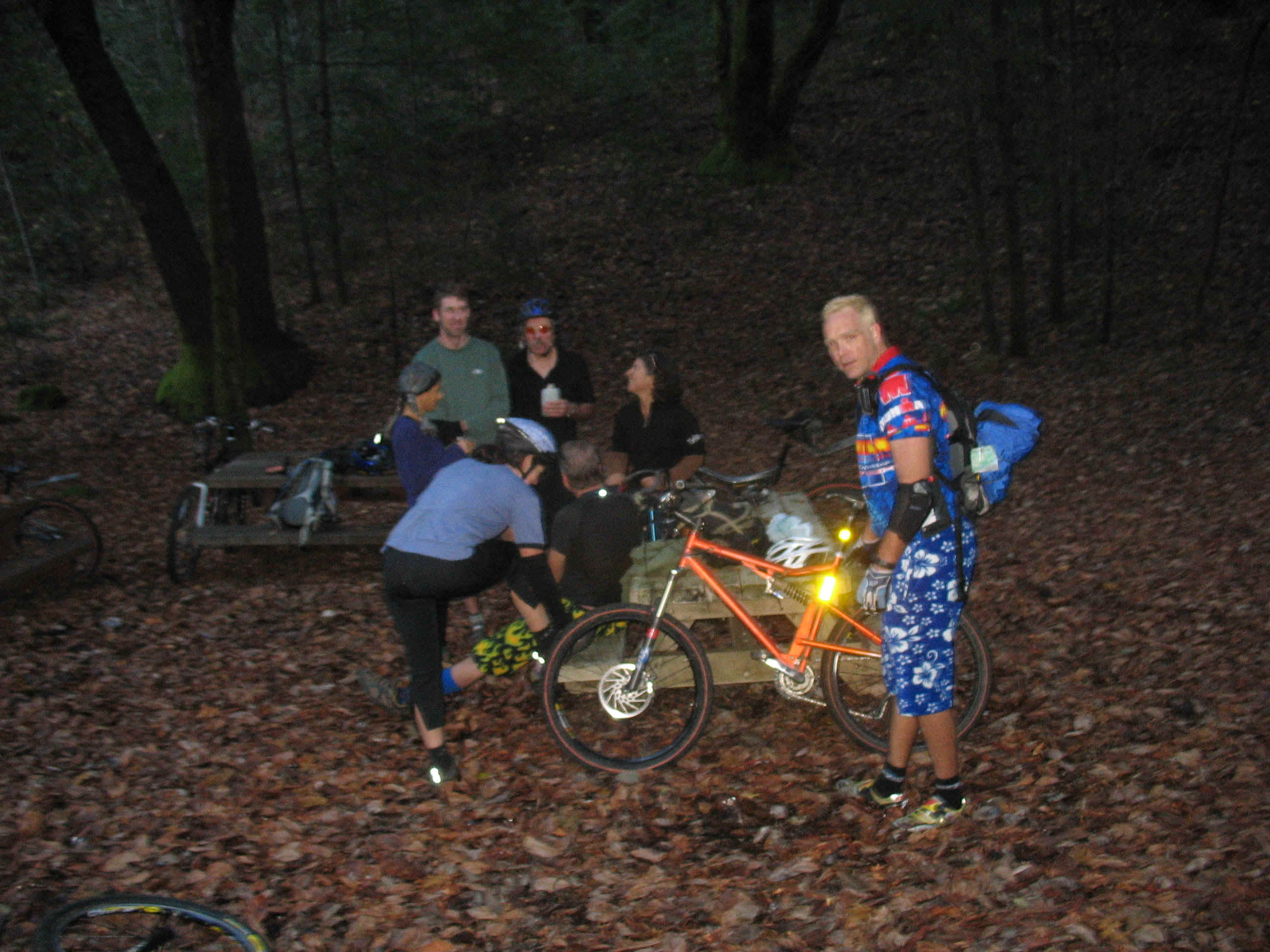 Crew breaks at "G--- S---- camp"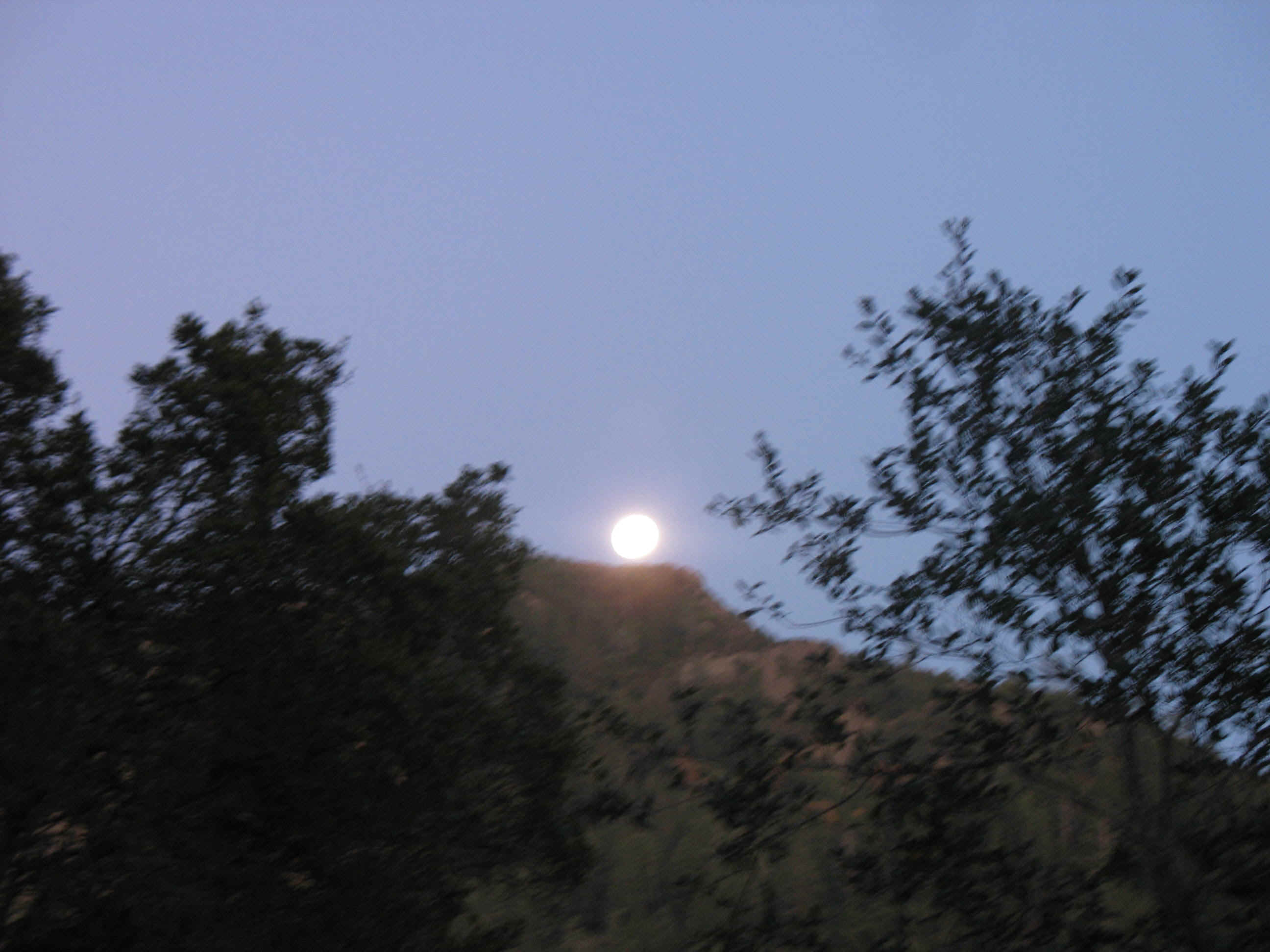 Almost a moonride