Skyline II
February 2009
By noon on Saturday there was no plan for a moonride. It seemed as though it might not happen at all. Yet the one spark of enthusiam from El Cerrito ignited this month's moon ride. Michel provided the impetus that motivated Mike, Katherine, Lindsey and Eric (A.D.) to rally for another audience with La Luna.
Eric chillin' on the way to adventure
Michel had only to drive half the distance. The others drove from Calistoga and met at the formal gardens of Napa State College. From there they rode the pleasant, sometimes challenging trail deep into the folds of the mountains just east of Napa. The trail was in perfect condition and the light was ample for the passage.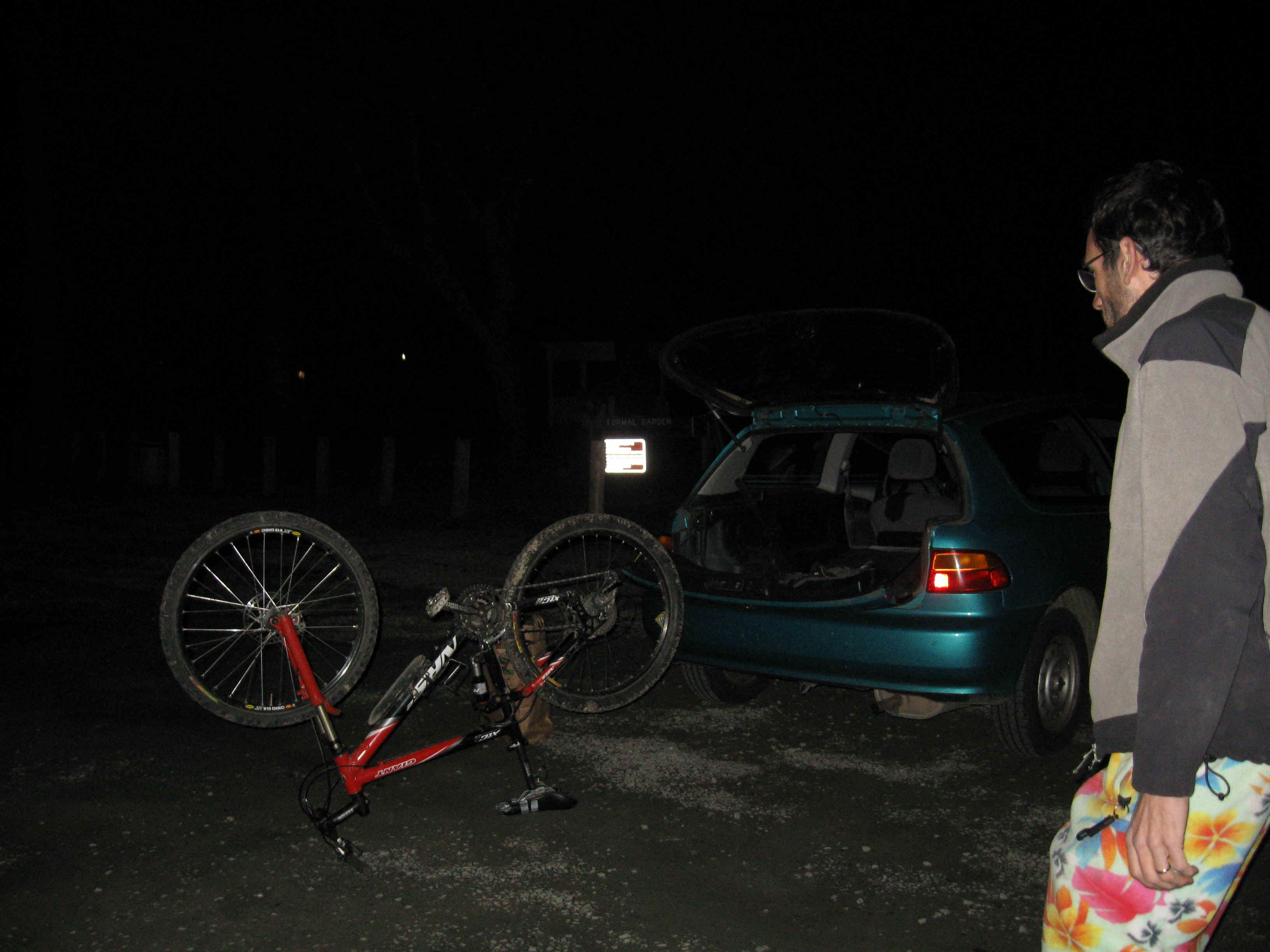 Michel not entirely sure which side is up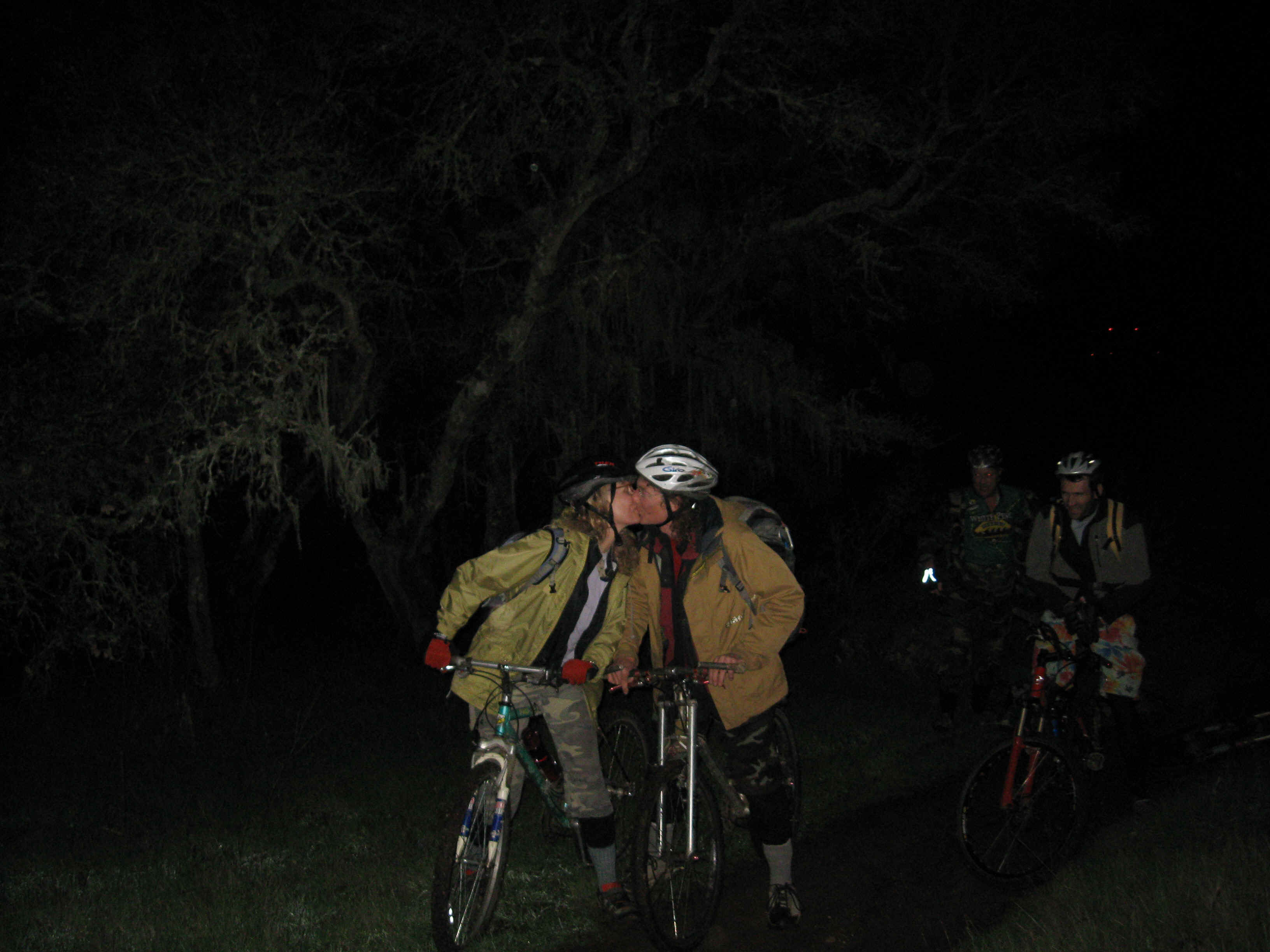 First recorded kiss on a moonride
Katherine shreds the singletrack
Coaxing the damp wood to burn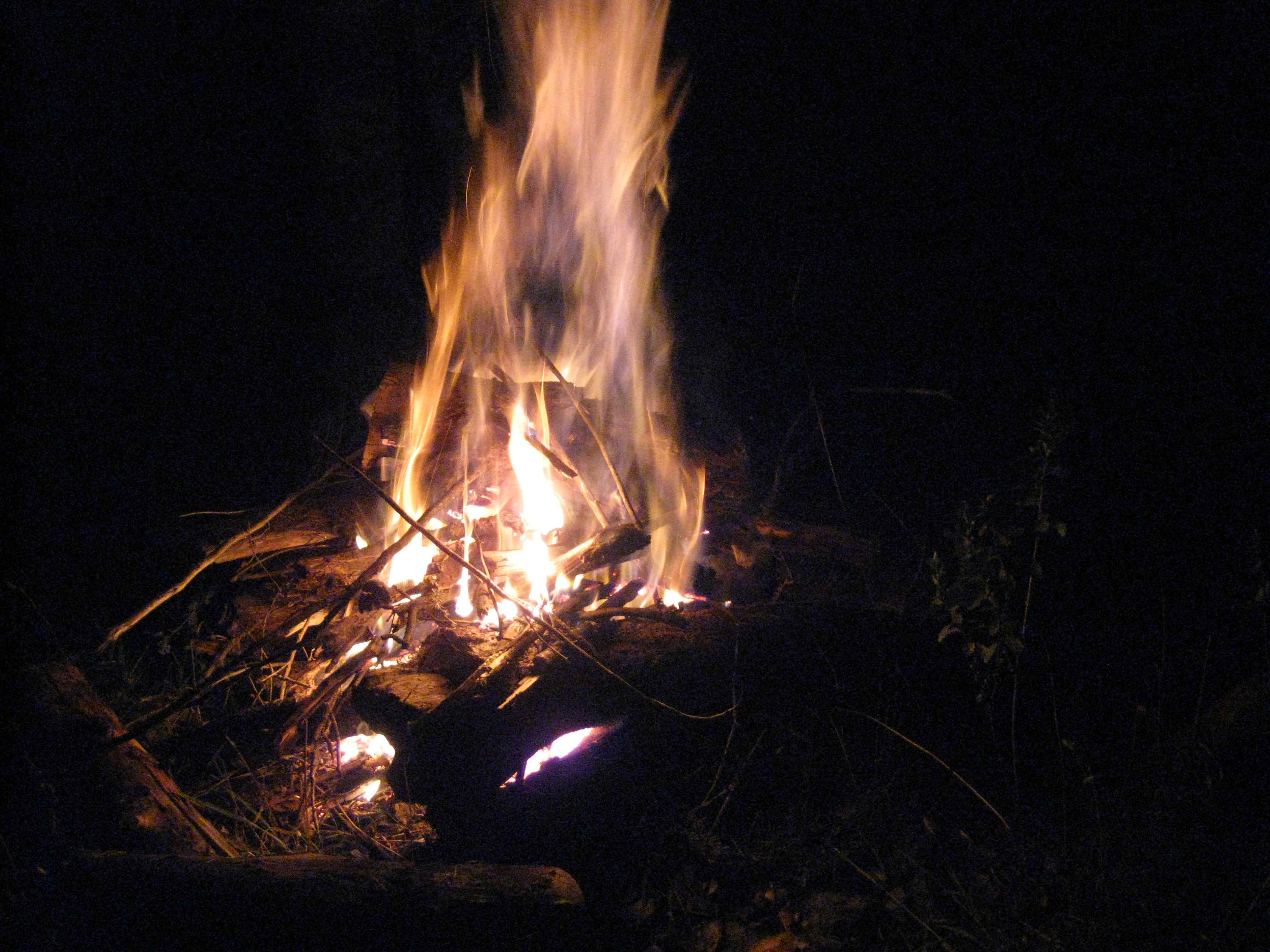 Success!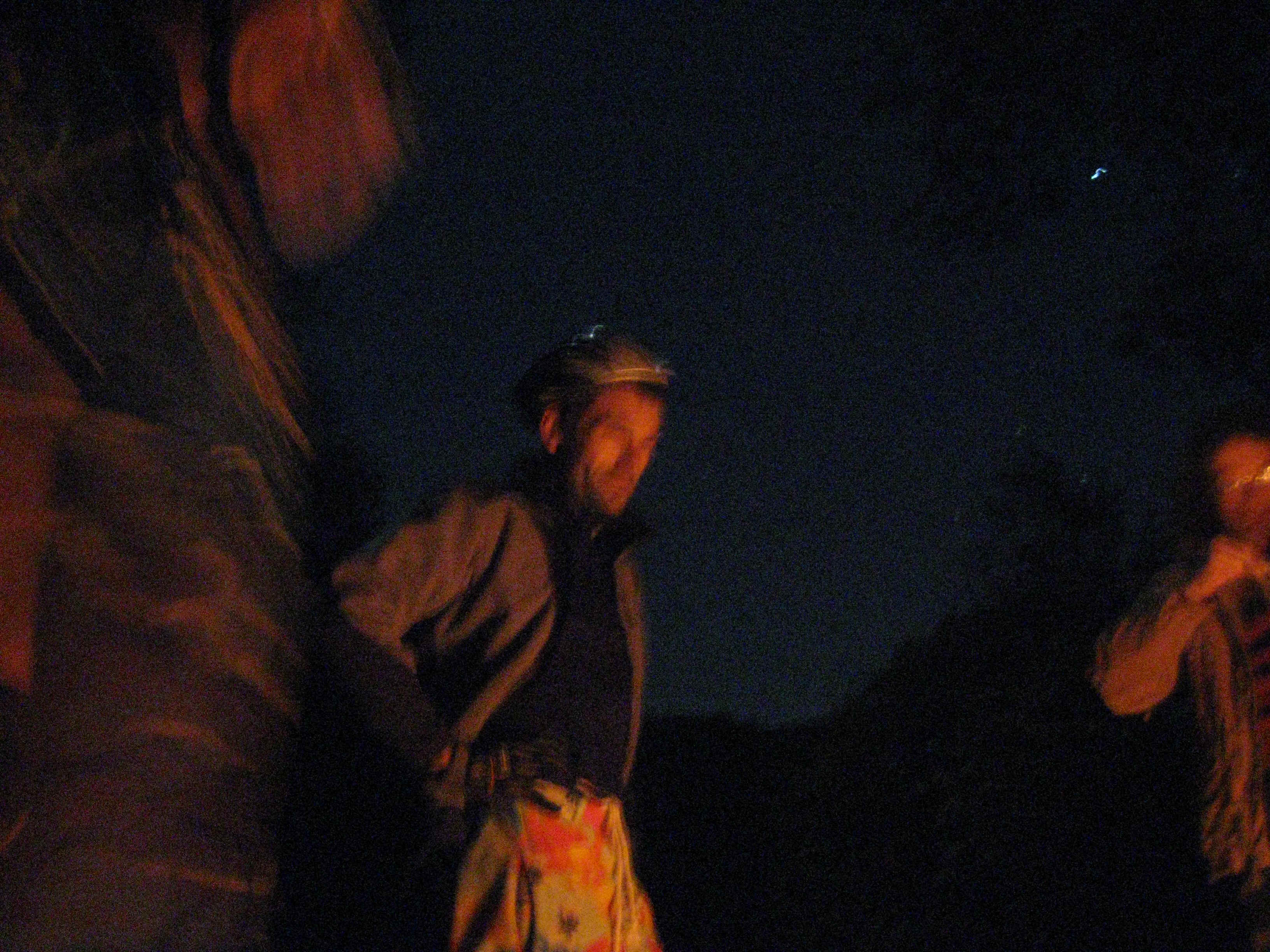 Fire light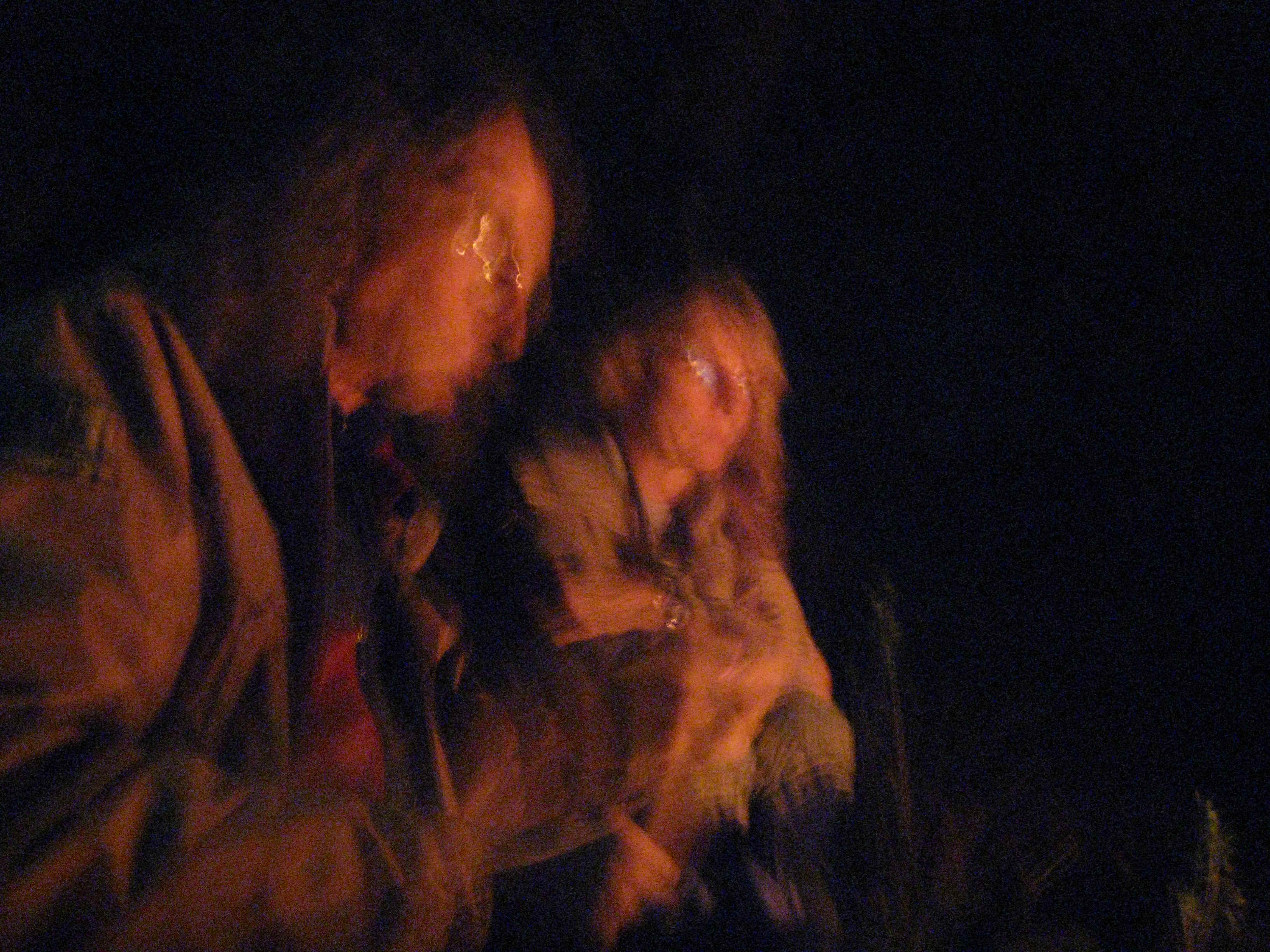 Warmth by the fire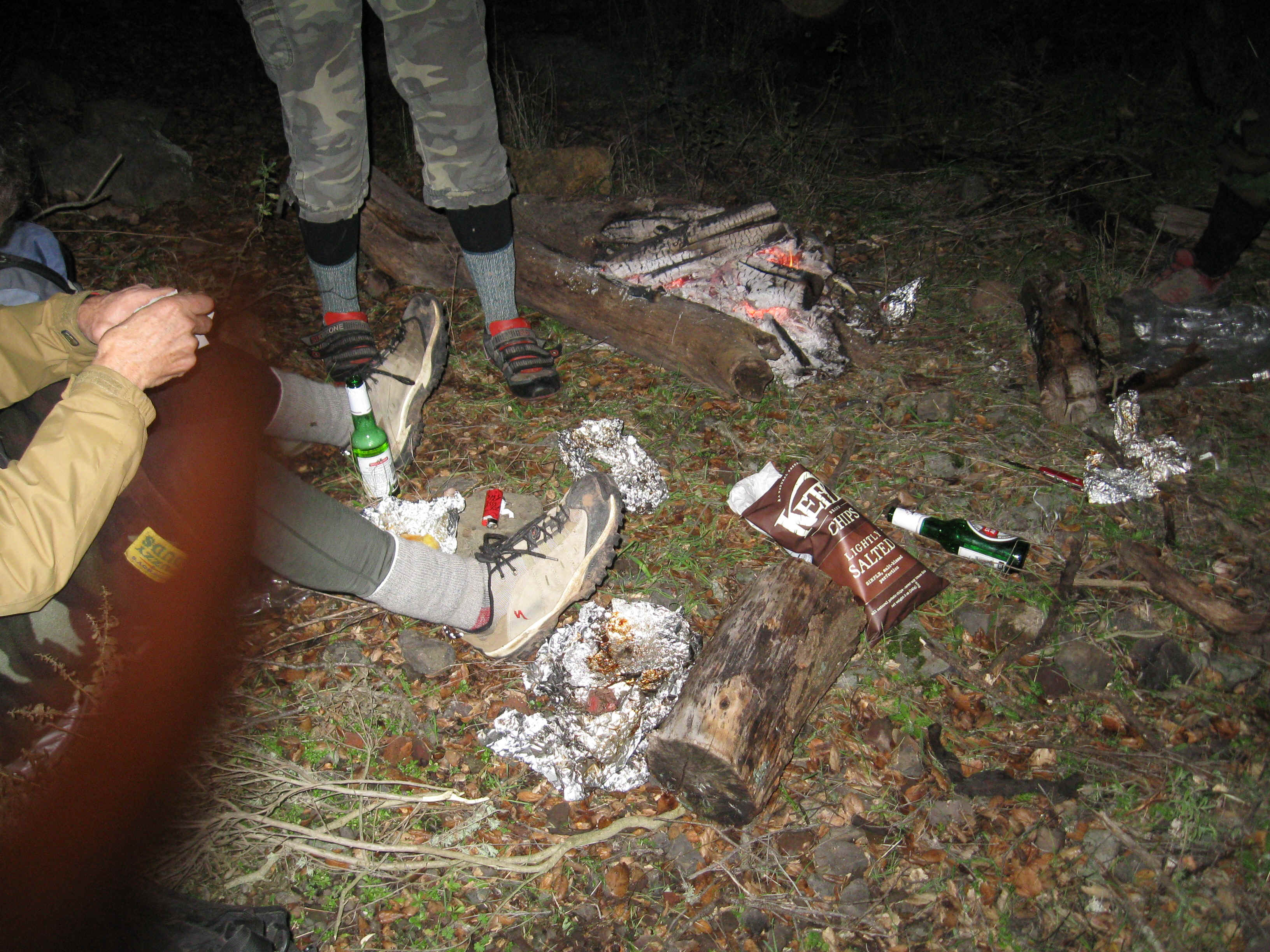 Telltale signs of a great party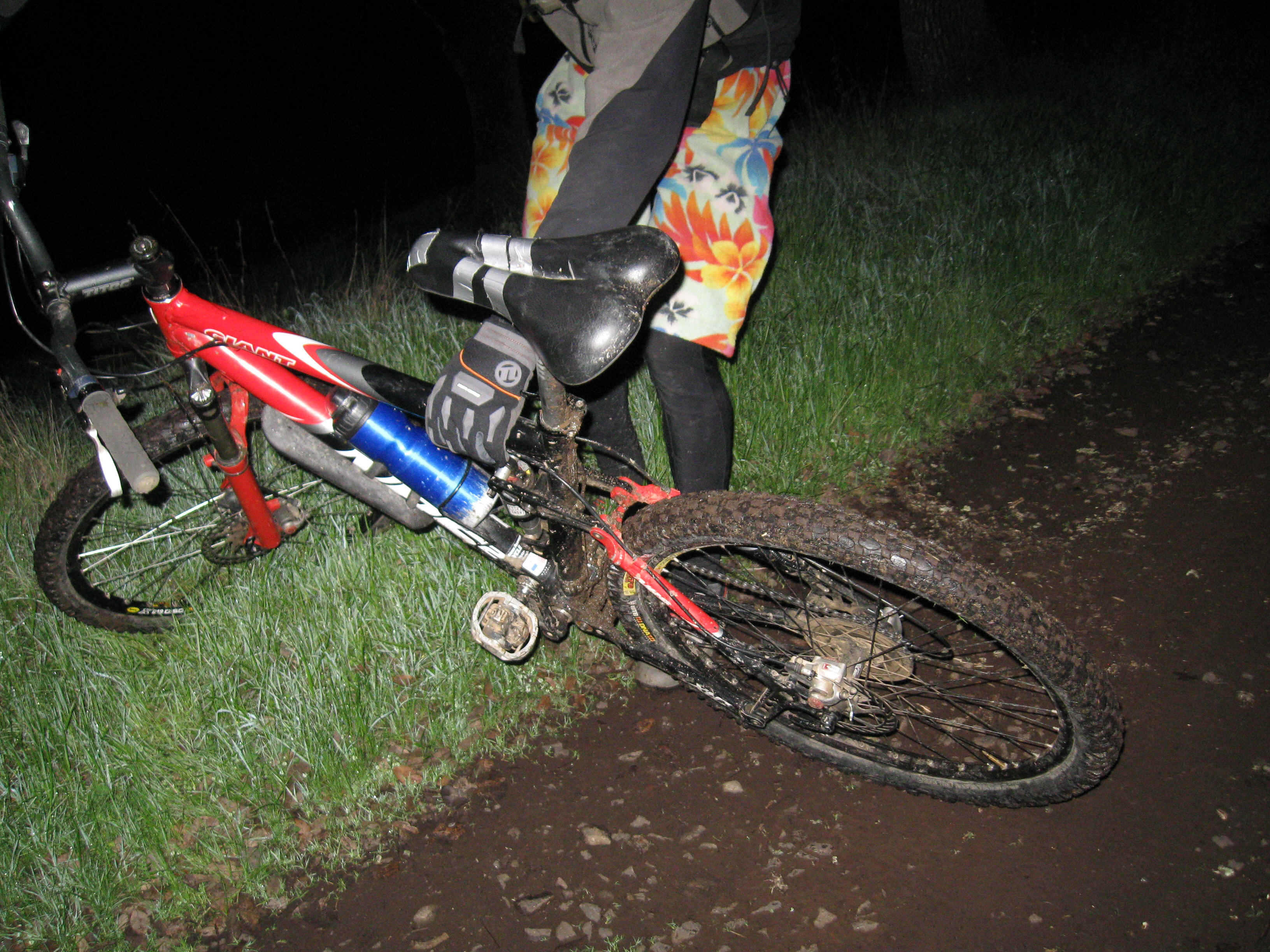 Wrong way, Michel!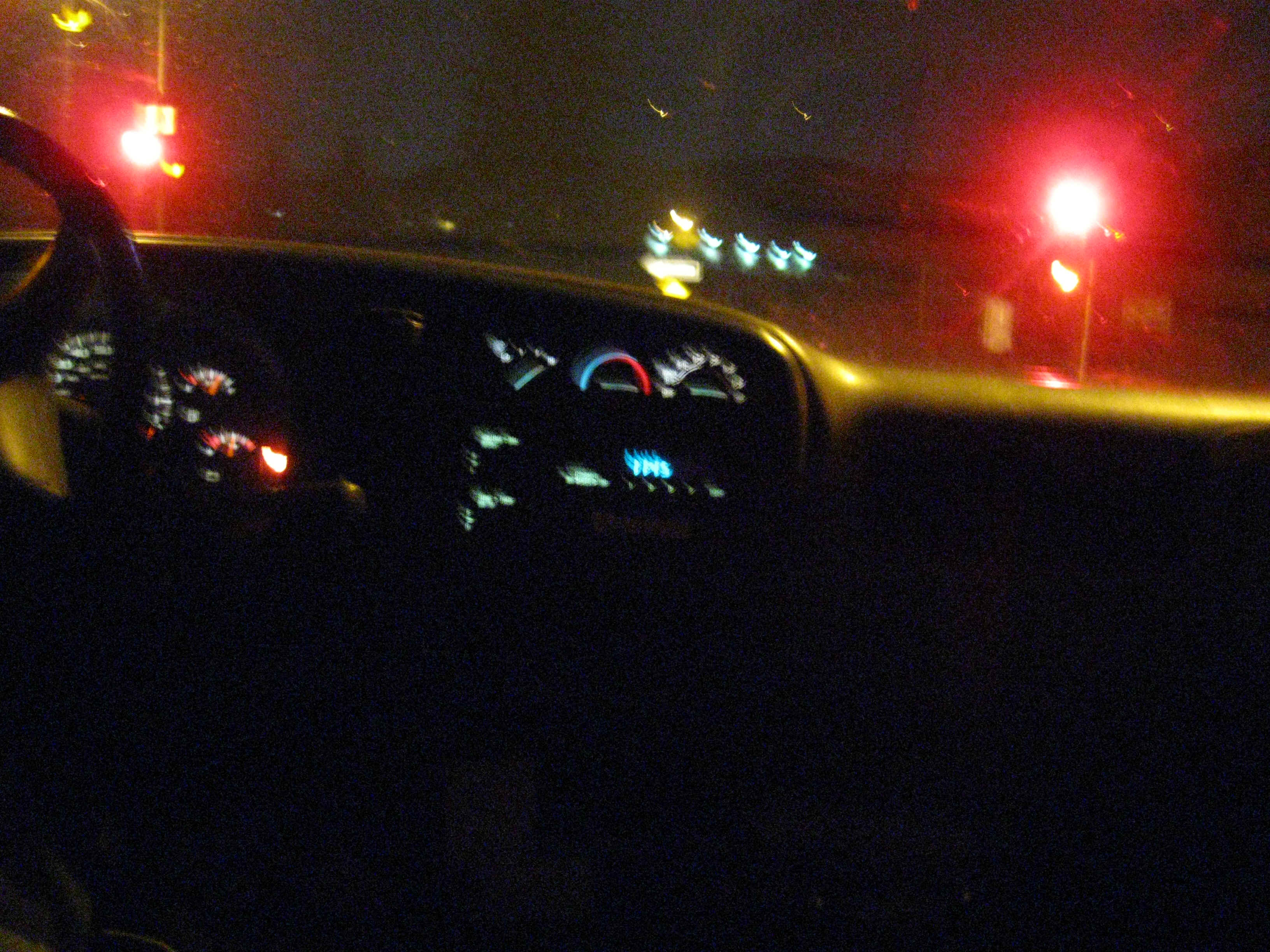 11:45, headin' to the brewpub
Happy bikers restore the eletrolyte balance
The ride managed to fit in just between two storms. The sky remained entirely clear for the event and the temperature was mild until the finish. The trail was in near perfect condition and allowed a brief visit with the extrodinary realm of the mystical magic of the (nearly) full moon.