---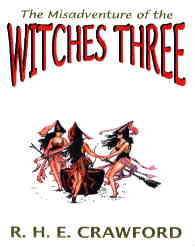 THE WITCHES THREE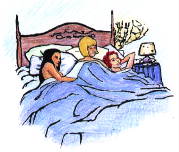 The Misadventure of the Judge, his
Jaguar and the Witches of Macbeth

Welcome to the world of Shakespeare Festivals. A world of adventure, intrigue, of murder most foul.
This delightful mystery is designed to entertain and challenge adult readers. We invite you to accept the invitation of Judge Harold J. Hudson and explore the first chapter by selecting and clicking on the image of the heroine, Jordan. As a special enticement for web browsers, we offer a 50% discount and prepaid postage.

To review the reviews, select 'reviews'.

To read Chapter One, select Jordan, below.

To order your own copy, click 'special discounts'.

To offer comments and constructive criticism, see our e-mail address, below.

THE WITCHES THREE - Chapter One.


Special Discounts for Web Browsers


Reviews
Back to The Green Jaguar page
---
You can e-mail us at grnjag@sonic.net.

This page last updated on June 4, 2001.

Copyright © 1997, 2001 DOBO Books