Ten years after...
I just read through my 'bio' from graduation until the 40th reunion on the website Charlie made us. I wasn't going to write anything for this one, but it has occurred to me that this 50th could be the last I attend, and maybe I owed it to myself to reminisce on the past decade.
Dear Julia Bergman emails... "It would be really great to learn what you have done and accomplished. What are you most proud of? Do you have regrets? What did you plan to do when you left Tam? What are your hobbies? Do you have a good story about Tam to share?" Provocative questions, worth mulling over.
In the last ten years, Adventure Rents Canoes & Kayaks on the Gualala River has grown to become one of the 'attractions' of this Mendonoma coast, from Fort Ross in Sonoma Co. to Irish Beach in Mendocino Co. Who knew?! Every season we put literally thousands of folks in this beautiful, but "bunny slope" of rivers. We outfit school and scout groups of kids from about 5th grade up and families with all ages of kids... even babies (if they fit in our or have their own PFD's). It thrills me to turn these kids onto appreciating nature and our river and its resources. All of the photos on the site are of our river and area, and we'll be adding more wildlife photos soon. I'm also going to add a blog, so that interested folks can learn more about us, the river, its herstory (rivers being female, right?) and why this is such a special place to live and/or visit. I extend an invitation to all of you classmates to visit our Mendonoma coast and Gualala and come play with us on the Gualala River.
I retired as ED of the Redwood Coast Chamber of Commerce in 2007 after a dozen years in various capacities, but I did not lose my love of this coast and support of the small businesses and organizations that exist here. So, if you go to Adventure Rents website you will find a link to OUR COMMUNITY, with subsequent links to lodging, dining, attractions, and more. I am also part of a movement called GO LOCAL, that I feel is critically important to all small cities and villages in our present economy... or any economy!
Besides growing our canoe/kayak livery, I am still a ULC minister along with being a wedding & event planner/coordinator. Since 1986, I've officiated close to 500 weddings and other ceremonies here on the coast. Lately, I've been getting a business boost with requests for same sex marriages, which I perform gladly. Besides the planning and such, I've added an interesting adjunct to my wedding services. For various reasons, fresh flowers for weddings up here can be quite expensive, and once the wedding is over, there are no hospitals or retirement homes nearby that can take arrangements. Hence, the bouquets often have to be chucked after just a few hours of enjoyment... not truly environmentally correct. Also, most weddings up here are outside, so the unpredictable coastal weather can become a factor when flowers have to remain long in the sun, wind, fog, drizzle, etc. Flowers brought up from the greater Bay Area can't always make the trek on our scenic curves at the edge of the continent and end up looking sad and tired. So... what I'm getting to, is that I do faux arrangements with high quality silks, most of which can't be told from real (unless you come close and feel... and even then, some will fool you). And finally, I'm offering "wedding makeup" with an airbrush system for brides to look their best for photos, without looking too made up and dramatic. I just found a new webmaster and will have a new Celebration Connection site up soon that will include the new services. I figure I'm taking advantage of my theatrical skills of set decoration and makeup that can be put to use.
Community-wise... 10 years ago I helped create the Redwood Coast Whale & Jazz Festival (now just the Whale & Jazz Festival) that in a decade has grown to be quite a phenomenon. Take a gander at the Gualala Arts website for the festival and browse the past years for the various concerts and artists. For a tiny (pop. less than 6000) community like ours... to offer nineteen separate events, over the entire month of April (and into May) from Timber Cove in Sonoma County up through Elk in Mendocino County... well, I challenge you to find another such public offering. AND... we have whales... who love jazz! Now that the festival is proving sustainable, I'm limiting my participation to Festival Consultant... but I'm very proud to have had a hand in creating this festival for our community.
Of course, I had different plans upon leaving Tam. I was convinced a theatrical/musical career would be where I would find success aligned with my interests and talents. I did not count on missing the "ambition" gene. I went to LA briefly, but could not stand the weather and the pace. Contented myself instead with turning to directing as well as performing in local Community Theater venues. I've been proud of the shows I've produced and directed, but realistic when it comes to supporting oneself in the arts in a rural area. So, theater got tabled for the boat livery and wedding business. Itching to be 'back on the boards' or at least directing something, I taught a Musical Theater Workshop a couple of years ago with the help of my gorgeous and talented daughter, Bryn. It was quite successful, enjoyed by both students and audience, but brought me face-to-face with my mobility issues and how they affect my ability to teach and direct. It was a tough go, and one I'll not repeat unless I can function better physically.
Unfortunately, health-wise, my leg joints seem to be going out and my mobility is sorely compromised. I never thought this would be my dole. Having been relatively active all my life... and having worked as a dancer, choreographer, and aerobics instructor... this does not sit well. It is possible that some joint replacement can turn things around, and I'm investigating that possibility, but for right now... it sucks. I'll be there, but in my electric chair. Being the baby of the class did not guarantee being the fittest! I'm bringing my husband, Wayne, who attended the 20th with me. Besides needing him for my physical assistance, he's smart and funny and will enjoy the company of y'all.
My family...
Son Val & Daughter-in-law Jenn (Tam 1988) added a 'sprout' in 2004... my first and only (so far) grandboy, Justin. He is now a strapping 9-yr-old, adept at Tae Kwan Do, basketball, soccer and is starting football! Dang! They grow up so fast. Daughter Bryn (32 years) would take me pages to recount her theatrical accomplishments... so suffice it to say, I'll share with those interested at the reunion, not here.
One of the most phenomenal things occurring since the last reunion is the prolificacy of the internet and the advent of Facebook. I have re-connected with friends and acquaintances from my past, including several classmates, and have re-established close friendships that had diminished by time and distance. It is delightful to share in their adult lives... meet their families... and "like" each other's posts. I'm looking forward to touching base with all of my Tam classmates who have "friended" me on FB. I'm getting very excited about this reunion. It is another step in closing the circle, and one I would not miss for the world.
Side note: I just finished reading Paul Schwarzbart's amazing book: "Breaking the Silence" Reminisces of a Hidden Child. I'm almost speechless. What a book! What a life! Mr. Schwarzbart was my French teacher at Tam for three years and I adored him! Strict, but kind and fair, and I always suspected there was a lot more to him that he let on. Julia just informed me that he and his wife will be attending the Sat. night dinner AND will be at the reception at Tam on Saturday afternoon. I'm beyond thrilled! Bob Greenwood will be there as well, and Mr. Wallace&ldots;a triple treat for me.
Those of you who knew me as a National Merit Scholar might be surprised to learn that after I flunked out of College of Marin in record time, my formal education was over. I was drafted in February 1966 and assigned to the medical outfit that was used as the model for the movie "M*A*S*H." I spent most of my military service in Arizona, and left the state before the sheriff in Sierra Vista, Arizona could locate me to serve the warrant.
Meanwhile, back in Marin, my good friend Mark Hazell ('Tam 62) was rooming at Bill Champlin's house and giving me updates on the Sons of Champlin and the San Francisco music scene.
When I left the army in 1968, I was a rare commodity, a healthy male without a "draft problem" of the sort my friends who had gone to college were now facing. After a suitable courtship, I joined up with the Sons as the roadie in 1968, and I have held that position ever since. Other Tam grads who are now or have been in the band include Bill Champlin, of course, Bill Bowen ('65), Rob Moitoza ('63), Dave Schallock ('65) and roadie Steve Tobin ("64).
For nine years I waited for the Sons to make me rich and they didn't, but I got to tour with groups like Three Dog Night, Average White Band and Leon Russell, as well as working shows with every legend from that era. Plus, I got to see Janis Joplin naked.
When the Sons dissolved in 1977 I purchased the equipment truck and got into the moving game, while my hobby gradually took over my life. During the '70s I had taken up cycling for the simple reason that I seemed to have an aptitude for it. In the 1979 my roommate Gary Fisher and I entered into a partnership with a frame builder named Tom Ritchey, and we started marketing a new type of bicycle, which we called a "mountain bike." For a year or two people told us we were crazy, and it would never take off. They were wrong about that.
In 1980 a club newsletter I had agreed to produce escaped from the club and became the first magazine for mountain bikers, the "Fat Tire Flyer." I got out of the manufacturing end of bicycles in 1983, and concentrated on publishing the magazine until I ran out of other people's money in 1987. Although a dismal financial failure, it was by far the most creative and fun thing I ever got to do. I was inducted into the Mountain Bike Hall of Fame as soon as it was founded, in 1986.
For a while I wrote for bicycle magazines, and I had a very bad book published, but that is not a steady way to make a living, so I went back to moving, concentrating on piano moving. In 1986 I married Mary Moffat, and in 1990 my daughter Dana was born. We bought a house in San Anselmo with a white picket fence and a dog in the back yard. Actually, the dog didn't come with the house. We brought it with us.
In 1997 the Sons of Champlin decided to play some shows, so I took up as the roadie again, and had the supreme honor of introducing them on the stage of the Fillmore Auditorium. When they aren't playing, which is most of the time, I run my piano moving company, Kelly Moving in San Anselmo. I also play in my own band, "Duck and Cover" wih Tam grad Bill Bowen ('65).
In 2010 I retired from the Sons of Champlin gig after 42 years. In that period I had missed four performance, one when Bill Graham threw me out of the Fillmore West, and the other three when we blew a truck engine on tour and I stayed with it for the rebuild, then drove 1100 miles in one day to catch up.
In 2012 our daughter graduated with honors from the University of Oregon and has taken a position with a public relations firm in Los Angeles. We could not be prouder parents.
Last year the SFO Museum at the San Francisco Airport created a display of the history of mountain biking. The exhibit included many items from my collection and ran for six months in the International Terminal.
This year I have been honored for my contributions to bicycling with a public monument in Fairfax. How many people get their name and image on a permanent public monument while they live, let alone get to show it to their mothers?
The Smithsonian Insitution asked me for my 1972 Velo Club Tamalpais cycling jersey, and I have donated it along with several other items in my unique cycling collection.
I have delivered the copy of my second book to the publisher, a rough autobiography of my years in the bike business. Next year you should look for "Fat Tire Flyer" wherever books are sold.
I continue to move pianos because retirement does not look like an option. Fortunately, the wimpiest kid at Tam in 1963 is a little tougher now.
My life has had more adventures to it than I or anyone else deserves, and I have chronicled some of them in my personal website for those who are truly desperate for something to read. Every day is a gift, and I try to enjoy every minute because one of them will eventually be the last.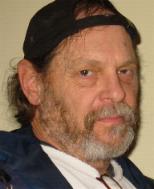 Hello Fellow Tam Alums, Hope you are all enjoying your reunion events.
Julia Bergman asked me to put together a little bio (since I won't be attending), so here it is. After Tam, I went to Cal and managed to get a couple of engineering degrees.
I stayed in Berkeley and formed a successful little geotechnical engineering company (with my business partner-­--­--­-who graduated from Drake High the same year as our group). We officially retired (at least mostly) last year.
I've been married a couple of times. Two kids with wife #1. My current wife (of about 30 years) had two of her own, so we spent many years raising a "blended" family. We now have 8 grandchildren 1l under 9), with one more on the way. Five of these little guys are very local (less than 10 minutes) so we are very involved with them.
I'm a guitarist and have been playing in various bands since high school. The music thing has been pretty central to my life. Nowadays, you might find me playing jazz (mostly), rock, blues or Celtic music in cafes, clubs, and music halls with various bands and local musicians in SF and the east bay about once a week.
We have done and continue to do a fair amount of travelling. On a daily basis, you might find me playing music with friends, pushing a stroller, playing racquetball or tennis, hiking the hills, bird-­- watching, or very occasionally working (mostly as expert witness these days). In spite of living close by, I haven't kept in touch with anybody from our class, although I suspect I would recognize some of you even now. Wow! 50 years— imagine that.
Cheers, Geoff Van Lienden
Elizabeth Goldblatt, PhD, MHA/PA
Chair, ACCAHC
Past President, Council of Colleges of Acupuncture & Oriental Medicine
Co-Chair of the DAOM Integrative Medicine Department and faculty member at the American College of Traditional Chinese Medicine (ACTCM)
Elizabeth (Liza) Goldblatt, PhD, MHA/PA is the chair of the Academic Consortium for Complementary and Alternative Health Care through which she served as a member of the Conference Planning Committee for the Institute of Medicine (IOM) National Summit on Integrative Medicine and the Public Health. Conference Planning Committee on Integrated Medicine 2008-2009. Dr. Goldblatt current serves on the 3-year IOM Forum for Global Innovations in Health Professional Education. Goldblatt is a leading educator in the acupuncture and Oriental medicine profession. She served as vice-president of the Council of Colleges of Acupuncture and Oriental Medicine from 1990-1996, president from 1996-2002 and is currently on the CCAOM executive committee. Goldblatt also co-chaired the Education Committee of the North American Acupuncture and Oriental Medicine Council, from 1993 to 2003 and served on the Board of Trustees for Pacific University. From 1988-2003, Goldblatt was president of the Oregon College of Oriental Medicine (OCOM) from 1988-2003 and currently serves as a faculty member and Co-Chair of the Integrative Medicine Department for the clinical doctoral program at the American College of Traditional Chinese Medicine (ACTCM) in San Francisco, California.
Throughout this time, Goldblatt has been a strong advocate for inter-disciplinary, collaborative, academic efforts. She assisted in creating three NIH NCCAM centers with Oregon Health Sciences University (OHSU) and Kaiser Permanente that included representation from the complementary and alternative healthcare colleges. She helped OHSU and the other complementary healthcare educational institutions to create the Oregon Center for Complementary and Integrative Medicine (OCCIM). Goldblatt also had the lead in creating two of the eight clinical doctoral program in Acupuncture and Oriental Medicine (DAOM) at OCOM and ACTCM. These programs focus on collaborative and integrated medicine which she views as a major step for our educational programs. Goldblatt is currently working with UCSF Osher Center, San Francisco General Hospital and California Pacific Medical Center in acupuncture internship placements, cross-education projects, exploring collaborative research projects and having medical doctors from both UCSF and CPMC on faculty in the DAOM program. Goldblatt has a Masters in Public Administration/Health Administration (MPA/HA) from Portland State University. She earned her PhD from UCLA in ethnomusicology, a discipline which combines anthropology, medical anthropology and ritual arts. Her emphasis was on Tibetan culture.
After leaving Tam, Mill Valley, and California in '63, I went to Oregon State Univ. and graduated in '67 with an earth science major and minors in petroleum engineering and business. I joined a major energy company after graduation and through the years worked my way up the organization through several technical positions from field geologist to district manager. Spent the majority of my career in the Gulf Coast States from the piney woods of Mississippi and Alabama to the offshore Louisiana Gulf to the corporate towers in Houston. I have had a very challenging and rewarding career in the energy industry; at one period in the middle 1980s recommending and managing annual capital budgets in excess of $100 million and being responsible for generating, over the long run, at least a 15% return on invested capital in my district. Although I did manage to escape most stress-induced health problems, I did develop high blood pressure for which I've been on beta blockers and calcium channel blockers ever since.
I have been married for 46 plus years to the former Kay Snyder of Knoxville, Tennessee, and we have raised two sons, both in their 40s now, and both high school teachers, the oldest in Phoenix and the youngest in Dallas. We have 3 grandchildren which are our pride and joy and we try to spend as much time as possible with family—grandchildren are God's best gift. We currently live in a modest two-story on a golf course in suburban Houston where we have been the last 21 years. We have really enjoyed living in the South; the people are so friendly and trustful, and the food is fabulous. I will always remember the backyard barbeques and crawfish boils and the catfish and alligator fries in the parks and parking lots; talk about good eatin'.
We both consider ourselves fortunate to be living in the greater Houston area with its world-class medical and healthcare facilities as we have both battled cancer. Kay beat stage 3 breast cancer about 10 years back and now I am fighting a very rare form of genetic leukemia for the last 3 years with experimental chemotherapy (which is why I will be absent from the 50th). My father succumbed to the same disease 20 years ago. We both are very active in our church, one of the largest in the Houston area with a membership of north of 10,000 and stay active in a few local cancer support groups and charities.
My most useful high school course? Without a doubt, Mr. Wallace's Writing classes in 10th and 11th grades. You can take all the math, science, engineering, and business courses (which I did), but if you can't organize, prioritize, and effectively communicate your ideas and recommendations to management you're dead in the corporate world. So thank you Mr. Wallace for teaching me the foundations of effective writing, they were put to good use about every day of my working career.
I wish you all an awesome time at our 50th reunion. God Bless you all, John (Ian) Forbes
The long and winding road from Miller Avenue -- who knew how long and winding! I never completed my senior year at Tam in another of life's great surprise turns, moving to Pasadena, where I went to Pasadena City College, majored in music, studied jazz writing, and even formed a quaint little stage band, though alas, leading off the Rose Parade was probably the musical highlight. Next, Los Angeles State, majoring in flute. And then came another fork in the road, as you will see. I got married, had two kids, and moved to Houston to be an arts critic on the Houston Chronicle.
I panicked at the humid South, and returned to San Francisco as Publicity Director at San Francisco Opera, and then San Francisco Ballet in its more fragile days. Did I say long and winding?! Got recruited to help launch the national life of Pennsylvania Ballet in Philadelphia, where, alas my marriage crashed... and later one opening night, I discovered what I should have known much earlier: yep, gay.
Eventually I opened my own boutique advertising agency in Manhattan specializing in arts accounts: Carnegie Hall, Jacob's Pillow Dance Festival, Dancers (the company launched by Joanne Woodward and Dennis Wayne), and others. All of which eventually led back to San Francisco where I was part of the team that raised the dollars that built the San Francisco Ballet's new home in Civic Center.
Now, 30 years later, I've been long settled with a wonderful partner in our home among the old goats on the rogue side of Potrero Hill, keeping my deck-bound collection of conifers on the edge of life, and running my own small consulting firm. The focus is fund raising, marketing, organizational development, strategic planning and event production in the fields of higher academia, medical research, health and human services, the arts, and the environment.
Current clients are Angel Island Immigration Station Foundation, and the Perry-Mansfield Performing Arts School and Camp in Steamboat Springs. More recently, there have been staff gigs at San Francisco Botanical Garden Society, University of California San Francisco (Department of Neurology, and before that its AIDS Research Institute where I had the unique pleasure of producing an evening with Elton John), Glaucoma Research Foundation, Audubon California, Yerba Buena Center for the Arts and others.
I've served on some Boards of causes near and dear: Building Diversity in Science, Shanti, Dance Bay Area, California Institute for Biodiveristy, Dance Through Time. And fondly I remember chairing all those Challenge Panels of the California Arts Council, and my classes at Golden Gate University where I was an adjunct member of the faculty in its graduate level non-profit management program. But everything I learned in life, it turns out, I learned at Juanita's Ferry.
Craig Palmer Consulting Services
1420 De Haro Street #2
San Francisco, CA 94107
415.254.8658 (mobile)
Lee Donnan
Sandy (Ringleman) Burdette Donnan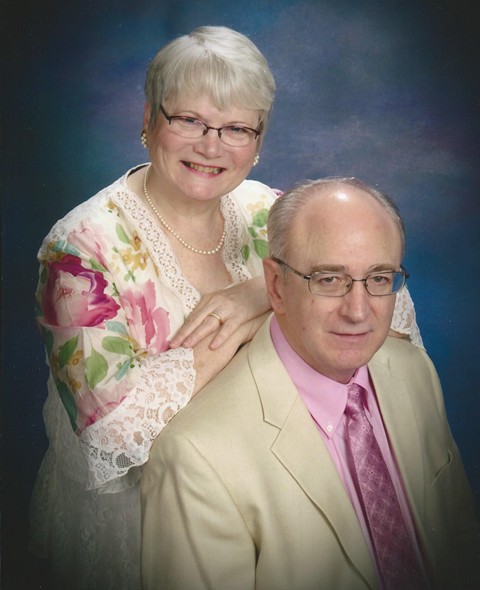 Hey guys, You get two biographies in one with this letter. Since we (Lee Donnan and Sandy (Ringelman) Burdette dated for the last two years of high school and through two years of college and married in November 1965, our lives have been one big adventure together rather than two. After graduation from high school, Sandy went to SF State for two years while I went to College of Marin. We set a date for the wedding after numerous attempts to convince my parents that we really were old enough to take on that responsibility. In preparation for adulthood, Sandy went to secretarial school in the afternoons after her college classes and got a job at Miss Burke's, a private school for girls in Pacific Heights.
Two weeks before our wedding I received my draft notice and immediately went and enlisted in the Navy. I figured that if I did go to Viet Nam, I would be on a nice clean ship off the coast and nobody would be shooting at me. I didn't know that signing up to be a Hospital Corpsman made me a prime candidate for becoming a Marine Corps medic. Oh well, live and learn. Long story short, I did go to Viet Nam with the Marines and obviously came back, none the worse for wear. That was the beginning of a 21 year career in the Navy. We were stationed in San Diego, Pensacola, Florida where our son was born, Fallon, Nevada where our daughter was born, Hawaii, Detroit, Michigan, Whidbey Island Washington North of Seattle, and Warminster, Pennsylvania just north of Philadelphia where I retired from the Navy in 1987. I retired on Friday and came back to the same job on Monday dressed in civilian clothes as a government contractor.
In 1994 our Base was put on the closure list and we knew that all the jobs would go away in 1996. I went back to school and got my AS in Nursing and worked as an RN in one capacity or another until I retired in 2010.
While I was having all the fun being a Navy guy ( I can't really say I was a sailor because I spent 21 years in the Navy, but was never stationed on a ship. I got into aviation medicine and physiology early in my career.) Sandy was doing a great job being MOM to our two kids. While stationed in Pensacola in 1968, we joined the Church of Jesus Christ of Latter Day Saints, the Mormons, and have been actively engaged with church callings and activities ever since. No matter where we were stationed, we always knew we had a "church family" waiting for us when we got there. Sandy became extremely interested in Family History Research in 1972 and is still going strong. She has worked for a company that does heir searches for inheritances and has taught genealogy classes wherever we have been living.
In 2001, after having spent 19 years on the East Coast (which Sandy absolutely loved), we moved to Phoenix, AZ (which Sandy absolutely hates) to be closer to our children and aging family members. Our son lives in Los Angeles and our daughter lives here in Phoenix. Each of the kids have two daughters. The best accomplishment of our lives was raising two great kids who, in turn, are raising or have raised good children of their own. Sandy and I feel very blessed to have traveled this road together and to have survived the trip.
We are looking forward to seeing as many people as we can during this reunion since it is the first one we have had a chance to attend. From the pictures that have been posted, you guys sure have gotten old. I wonder who takes the most pills in the morning.
Lee and Sandy Donnan
P.S.: I wonder if Mr. Wallace remembers me. The magic word is ERASURE.
After graduating from Tam in 1963 I attended Cal and earned a BS Civil Engineering in 1967 and an MS in Engineering in 1968. I planned and designed airports and passenger terminals with a subsidiary of Peat Marwick Mitchell located in Burlingame, California and similar consulting assignments in New York City. In 1979 I went back to school -- this time to Columbia University School Law School in New York. In 1982 I started practicing law at the Orange County Office of Paul Hastings Janofsky & Walker, a large Los Angeles firm.
I have practiced corporate and commercial real estate law for about 30 years and opened my Laguna Beach office about fifteen years ago. I work about four days a week and spend as much time as I can with our five children, our grandson Atticus (3) and our granddaughter Dorothy (11 months). Marlene and I will celebrate our 20th wedding anniversary next year.
My funniest memory of Tam involved Biff Younger and our first period senior English class teacher. She frequently gave us three or four short writing assignments each week. Our performance rating was in the form of two letter grades, one above (for creativity) and one below (for language mechanics) a short horizontal line just like a fraction. One morning after our graded papers had been returned, Biff's hand shot up and he said, "Why did I only get an 'A' over an 'A-'?" A collective intake of breath silenced all of the background noise. We hadn't yet learned how to step on Superman's cape or question authority in 1963. The teacher took such an affront to her authority she could only sputter for a moment before resorting to the high school equivalent of "because I said so." "Oh, I just don't think your paper was written up to college standards." It was Biff's turn to do a little sputtering of his own. "Good grief. This is a high school English class. I'm not writing for the Nobel Prize in Literature!"
WAYNE A. YBARRA, ESQ.
Ybarra & Associates
PO Box 4198
Laguna Beach, California 92652
Tel: (949) 497-3662x12Fax: (866) 497-9780
Email: wybarra@ybarralaw.com
Website: www.ybarralaw.com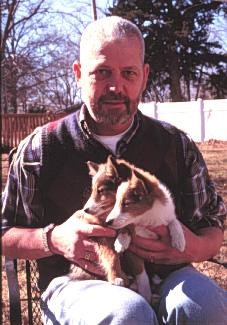 After high school I went to Stanford, and worked my way through (plus loans; Dad had lied about having the funds; I did everything from music store [a continuation of my stint at the Village Music] to hustling) and majored in history, music, and classics. The classics was a continuation of my (meager) interest in Latin with Fitzgerald; music was my passion kindled by Mabel Pittinger, but I had only a moderate talent for it (which I well knew); the history was easy (with Kappelman's training, I was good at it). In the summer after my sophomore year I worked in a brewery in Switzerland (Frau Roth's German came in very handy) and made enough $$ to buy a huge BMW motorcycle and spent the Fall touring Italy, Greece (my second home now), up through Yugoslavia (as it was then), and Austria. Left the bike with American Express in Hamberg to ship back to Stanford (yes, it arrived 10 months later), and continued on through Germany (did East Berlin through Checkpoint Charlie and was detained for 2 days), France, and England and came back. The following semester I took a Mythology in Greek Art course with a distinguished professor who asked if anyone would volunteer to help him catalogue the Greek & Roman clay lamps in the university museum, and I raised my hand, and changed my life.	
After high school I went to Stanford, and worked my way through (plus loans; Dad had lied about having the funds; I did everything from music store [a continuation of my stint at the Village Music] to hustling) and majored in history, music, and classics. The classics was a continuation of my (meager) interest in Latin with Fitzgerald; music was my passion kindled by Mabel Pittinger, but I had only a moderate talent for it (which I well knew); the history was easy (with Kappelman's training, I was good at it). In the summer after my sophomore year I worked in a brewery in Switzerland (Frau Roth's German came in very handy) and made enough $$ to buy a huge BMW motorcycle and spent the Fall touring Italy, Greece (my second home now), up through Yugoslavia (as it was then), and Austria. Left the bike with American Express in Hamberg to ship back to Stanford (yes, it arrived 10 months later), and continued on through Germany (did East Berlin through Checkpoint Charlie and was detained for 2 days), France, and England and came back. The following semester I took a Mythology in Greek Art course with a distinguished professor who asked if anyone would volunteer to help him catalogue the Greek & Roman clay lamps in the university museum, and I raised my hand, and changed my life.
Back at Stanford I began ancient Greek and ran around with David Harris & Joan Baez & Ronnee Blakely and participated in anti-war protests, but I was really interested in the old stuff in the basement of the Stanford Museum. I graduated (1967) and went to grad school at the University of Cincinnati, department of Classics which has its own endowment and had then the best Greek archaeology program in the US. Soon I got married to a woman I had met at Stanford (or rather, since I wasn't paying any attention to her in a horseback riding class, she ran me over in her red MG; I started paying attention then). I got my MA in 1969, and was ok'd to continue on to the PhD, and was drafted. Since my wife & I were having a messy affair with an old boyfriend of hers, the army gave me a 4-F and I went to Greece that summer to start excavations on the island of Kea (just east of Athens) and to start the one-year archeological training program at the American School of Classical Studies, which I completed in 1970, and then stayed on in Athens, writing my dissertation (on the chronology of Late Bronze Age [ca. 1600-1200 BC] sealstones and fingerrings).
At the time, Greece was run by a military Junta that the US was supporting (one of my down moments was giving Spiro T. Agnew a tour of the Acropolis), and which was very repressive and autocratic ("el Leader" posters everywhere). As an archaeologist, I was nominally constrained by the US Embassy not to interfer in politics. But my wife was not so constrained. And soon we were mixing with the underground resistence people (Theodorakis, Hatzidakis, Melina Mercouri et al.) and, since she was doing her dissertation on the French writer Robbe-Grillet (sadistic novels), she was running messages and money to the government in exile in Paris and I was boarding runaway resistence fighters in our apartment and smuggling food and money to prisoners. Everything came to a crash in October of 1973. I had gotten my PhD earlier that May and was teaching in an British high school in Athens (the entire senior class everything from piano to trig, and coaching the soccer team [didn't know nothing about soccer, but I sure learned]). In October, the students at the Polytech University rebelled, and resisted all attempts to surrender until the military stormed the walls with tanks; there were fleeing students everywhere and 2, wounded, made it to our apartment where we hid them. The whole city was put under curfew (we did grocery shopping by candlelight at 2 am, sneaking around apartment complexes). By December, things had lightened up but it was obvious that the government was going to fall. Then, out of the blue, I got an invitation to teach at Duke University in North Carolina (where'z dat?), I accepted, my wife told me she was staying in Athens with a Greek pilot (who was having an affair with his half-brother; I warned her) and that she was having an abortion (!). So that was pretty much the end of our marriage. I returned to the States in July, 1974, alone.
At Duke, everything went by in a kind of blur. I was still going on digs in the summer, mostly to Greece where I dug at Knossos in Crete and on the island of Melos (these were long digs lasting several years each, mostly Late Bronze Age but sometimes good classical Greek stuff), and shorter digs in southern Italy (a Jewish-Christian catacomb) and in northern Israel (an early synagogue). Upon arrival at Duke I came out as gay (Dad wanted to know what he had done wrong - plenty, but that wasn't the cause of my being gay; Mom just wanted me happy), taught Greek art & archaeology day-in and day-out, loved it, was denied tenure in 1981 because one of my colleagues wrote a letter to the Promotion & Tenure Committee that I was immoral, and then circulated copies of it - he was so proud. I got a copy and took it to the President of the university (former govenor Terry Sanford) who was outraged (bless him!) and I was tenured the next year (full professor in 1990). So I became political (yet again) and conducted grassroots campaigns to get "sexual orientation" added to the university's anti-discrimination statement (passed 1988), to establish a President's committee on Lesbian, Gay, and Bisexual (and eventually Transgender, Transsexual) concerns (1991), a LGBT student programming unit and center (1992), the first LGBT Studies course (1993, which I taught every Spring semester, as an add-on [= no $]), a certificate-granting undergraduate minor in LGBT Studies (1995), same-sex spousal equivalency benefits for staff (1996), and a freshman-only program of allied courses in race, class, and gender & sexuality called "Diversity & Identity " (1996).
In 1992 I went to an archaeology conference in Tasmania (go figure) and met Paul Rehak, a Roman archaeologist. We kept telling each other we both had boyfriends (I had met mine in 1978, an [unemployed] actor) and were therefore off-limits, but that didn't work. Back state-side, I threw my boyfriend of 13 years out of my life, Paul did the same with his, and he left his going-nowhere job at Loyola University (Catholic institution & out-gay, not much future there) and moved in with me and taught occasionally at Duke. Then my 25-Year service medal came through the mail and I realized that things better happen soon or another 25 years would pass in the blink of an eye and I'd be dead.
So we started looking around, and lo! the University of Kansas beckoned. Its classical archaeologist was retiring in 2001, and Paul landed a temporary job replacing her for one semester; I moved out with him and our 2 dogs on an unpaid leave so KU could look me over. The department here and we were/are a great match; they thought it was cool we were a gay archaeology couple handling both Greek and Roman art (so does Art History, so does Women's Studies for which I do sexuality courses). We met the deans who also thought we could offer the university something (a married couple in the same department is rare; a gay couple in the same department, well, we're it), and Paul was offered a contract, then a month later I was offered one and we both accepted, much to disbelief of our colleagues back at Duke. We then bought "Hadherway", this great 1880s house at the top of Mt Oread in Lawrence KS, and moved in that summer. I went back to Duke to honor the end of my contract and taught my last courses there that Fall, and moved permanently (not a glance backwards) to Lawrence on 1 January 2002 (change is great, moving is hell). I've just completed my first full year here at KU and love it. Northeast Kansas is rolling hills with a few trees and lots of sky (much like northern Marin; North Carolina is rolling hills too but they're covered in thick pine forests, so you see neither hills nor sky; plus it has mosquitoes that raise welts and make gardening a medical nightmare). And we have 5 dogs now, a 3rd from our next-door neighbor who turned 82 and was being dragged down the street, and 2 Shelties we couldn't resist.
The above was written, duh, in 2003 just before our 40th reunion. The following brings me down to 2013.
Paul died on June 4, 2004, after some 10 years of living with AIDS. He had been diagnosed HIV+ in 1993 so, unless some miracle happened (it didn't), we knew his death was coming. So we did a lot of traveling and a lot of writing archaeology articles together. We had a great decade (his CV and bibliography is still online, accessible through my own website, URL at the end of this bio).
Soon after that, I started getting involved in administration. I was interim chair of Classics the year after Paul's death. In 2008, Women's Studies (now Women, Gender and Sexuality Studies) asked me to be its next chair. Of course I said "yes," and inherited a barely begun proposal for a new PhD program which I completed and shepherded through the myriad committees on up to the Board of Regents who approved it in November 2010. We are now the 18th and most recent PhD program in Women's Studies in the nation.
I stepped down as Chair of WGSS at midnight, December 31, 2012, and immediately became Director of Jewish Studies ("who knew?"), a program with a checkered history of neglect -- thus, a challenge! I had excavated an early synagogue in northern Israel in 1982 where we found a controversial piece of sculpture with 2 lions on it, a pediment to the Torah Shrine. Since orthodox synagogues are not supposed to have figural art (no people or animals), the pediment remained locked away and unpublished until the Antiquities Authority had the guts to ask me to publish (not being Jewish or Christian I was finally OK'd to do this, this was in 2003). Since then, I've published other pieces of ancient Jewish art and architecture. To the Dean, my being Director of Jewish Studies seemed a natural fit. I'm still a bit shell-shocked!
Meanwhile, I'm back on a dig. Since 2011, I have been excavating every summer in east Crete (Greece), at the major prehistoric site of Gournia where I'm in charge of what is now a huge architectural complex for the production of pottery: we have everything from potter's wheels to drying areas to display rooms, all dating about 1800 BCE -- everything but the kiln (but we'll find that next year).
As for a boyfriend, I've hooked up with a really neat guy who's into archaeology and travel, but we still have a few things to work out: he's 22 (and I'm not, which is my problem). As for the dogs — I'm down to 2, one of the Shelties is still with me; recently I went down to the animal shelter and got a scarey-smart, standard poodle named Luigi. He came with his own pet, Ted-the-Cat. So, 2 1/2 dogs.
If you need more information (masochist), take a look at my homepage and resume+bibliography: http://www.people.ku.edu/~jyounger .
So that's my life — so far. It keeps getting more and more interesting.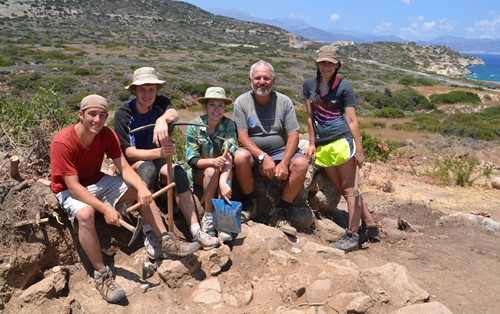 Biff and students at the dig