---

Home

·

About Us

·

Recordings

·

Live Performances

·

Private Events

·

Repertoire

·


Audio Samples · Video Samples · Small RSJO Ensembles · Party Services · Photo Galleries

---
Here is a sample list of the wonderful songs we play in the San Francisco Bay Area. If you would like to hear
sound samples of our award-winning music, visit the Audio Samples page.


... R e p e r t o i re ...
Musical Styles include

1920s Jazz, 1930s and '40s Swing and Big Band, Dixieland, Vintage Jazz,
Traditional Jazz, 1950s-'60s Rat Pack Style, Jump Swing, Waltzes, Latin (rumba, tango, samba, cha cha)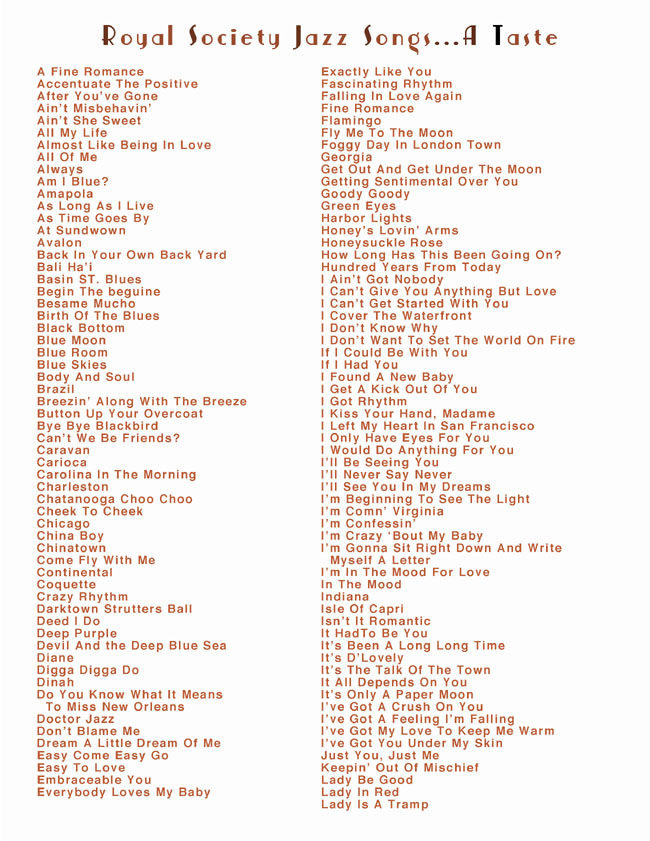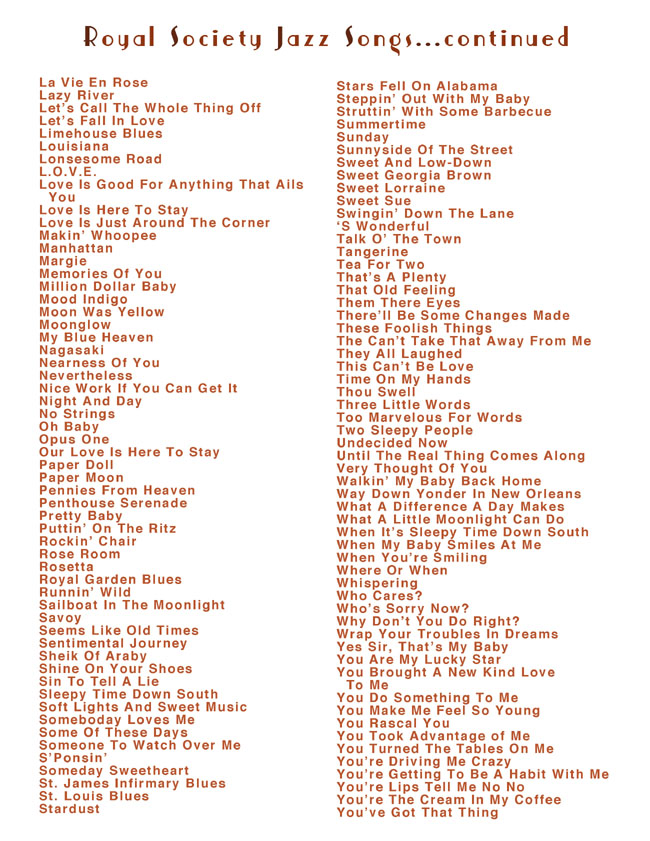 ---
Get the Latest Scoop!!!
---
To get on our mailing list...
send us your name and email address.
Email RSJO at:rsjo@sonic.net

Royal Society Jazz Orchestra
P.O. Box 750663, Petaluma, CA 94975 Telephone and FAX: 707-765-2055