Salmon Abundance Numbers Expected to Remain Solid In 2014

Fishery managers expect another solid salmon season in 2014. On Wednesday 2-26 the California Department of Fish and Wildlife held a meeting in Santa Rosa on the state of the salmon fishery. The expected "ocean abundance" for Sacramento Valley fall run chinook is 635,000. This compares to a preseason forecast in 2013 of 863000 Central Valley fall run or about 25% fewer fish.
Ocean abundance numbers for the second largest producer, the Klamath river are forecast to be roughly 300,000.
Central Valley Salmon account for as much as 90% of all king salmon that are harvested along the California coast and account for over 50% of king salmon caught along the Oregon coast. All in all this year's forecast if accurate (which is a big if) would be the second highest numbers since 2005.
Restrictions this coming season like the Monday / Tuesday closures we saw in June and July of 2013 likely won't happen this year. Returning numbers of endangered winter run salmon were nearly double last year and those closures were meant to protect winter run from over-harvest.
Ocean feed conditions have been incredibly healthy the past three years and if that trend continues they are other reasons to be optimistic. Fishery managers expect the numbers of fall run chinook on the Columbia river to blow out the record season set last year. In 2013 over 1 million kings returned to the Columbia, the highest return since Bonneville dam was constructed in the late 1930s. The previous record was roughly a half million fish. This year 1.6 million kings are expected to return to the Columbia. Fishery managers there are asking for increased bag limits and that some wild fish be allowed in the sport fishery. If ocean feed conditions remain healthy along the Northern and Central California coast some of these Columbia fish could end up on local angler's tables.
Reality Check:
Aside from the WAG presented by CDFW for next season there are other observations to go on. There were fair numbers of "shaker" salmon seen in the late fall of 2013 off the Golden Gate and Bodega bay but not huge numbers by a historical contrast. Many of these fish were under 12" and will likely not be of catchable size until later in 2014. Eureka based six packs did see lots of 18 to 24" (two year olds) in their catches late last season and these fish will be of catchable size this spring.
The Pacific Fishery Management Council will release season options and restrictions in March but most expect that we will see the Central coast salmon season open in early April. We will be updating readers on the options in the coming weeks. In the time being get your boat prepped and those party boat reservations made. Despite the current drought 2014 could shape up to be a fairly solid year.
I will have some incredible news about what the Golden Gate Salmon Association

has been doing behind the scenes soon. They are working hard get more Central Valley fish to ocean during the current drought. If they are successful we could see much less of an impact on the ocean abundance numbers in 2016. More on this later as the exact plan is still in the "works" but I promise you once released this news will be HUGE!.
Please support this great organization that has been so successful in protecting and enhancing our salmon fisheries. Please visit their website for information on their fishery rebuilding plan and all the enhancement projects they are currently working on. Their next dinner is in Santa Rosa on April 4th. Tickets can be purchased here. You will want to make reservations soon as the dinner is already 2/3s sold out. Their Sonoma dinner is sold out but there are dinners planned for Marin and a possible return to the Sacramento area later this year.

http://www.sfgate.com/science/article/2014-salmon-season-promising-despite-California-5270825.php

http://billingsgazette.com/lifestyles/recreation/chinook-boom-could-hike-wild-take-break-state-record/article_f522cf52-2914-50a5-a1a3-39176addb264.html
---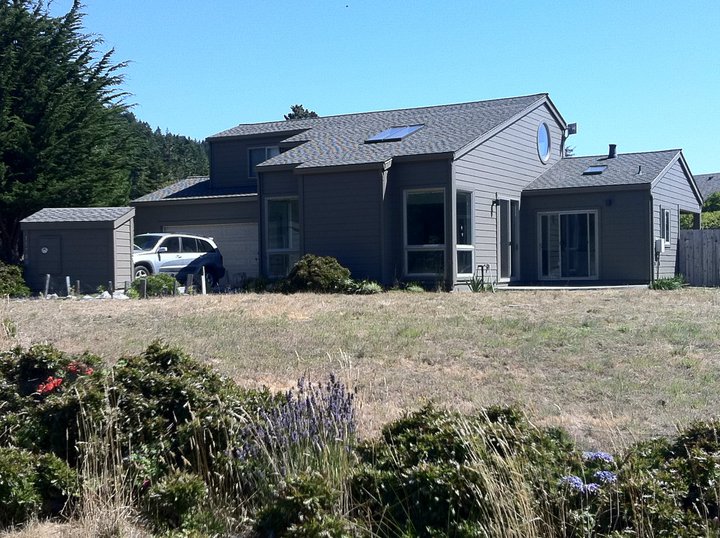 Vacation Rental at Point Arena
Brand New House in Irish Beach with 2 bedrooms and a huge loft. Sleeps 6. Blue Water Ocean View to the Point Arena Light House and great local fishing. The house is located on a private court with access to the Members only Irish Beach.

---
Upcoming Events:
USAFishing proudly supports the many fishery and wildlife organizations that benefit anglers and hunters throughout Northern California. If you or your organization needs to get the word out or are looking to promote an event please contact us at fishsite@aol.com so we can inform our readers.
Gun Owners of California Banquets

Cal Waterfowl Events and Dinners
---
Great Links:
Fishermen, check out DF&Gs easy-to-use California Ocean Sport Fishing Regulations Map. Simply click the marine location where you plan to fish, and you will access a list of Sport Fishing Regulations for that area.
---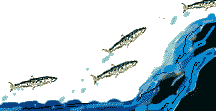 Caught Fish?
Looking for timely informative updates? Check out a FREE trial to the
Northern California Hotsheet
, California's fastest growing fishing newsletter. The
Hotsheet
is emailed three to four evenings per week direct to your desktop. No hunting the web for information or waiting on an outdated magazine to arrive in the mail. These in-depth reports keep you on top of what is happening TODAY so you can catch more fish tomorrow! Just $3.50 per month when you subscribe for one year. You can receive a free week's trial copy by e-mailing a request to
hurleyjacks@aol.com